Mamta Banerjee's misinformation campaign backfired.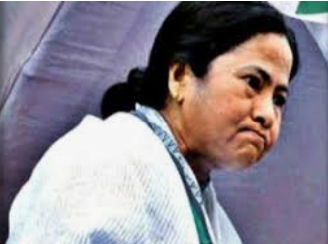 Rahul Gandhi no doubt is the brand ambassador of the term "stupidity" but it seems Mamta Banerjee is giving a tough fight to Rahul Gandhi and is also trying her best to dethrone him.
Mamta Banerjee on 27th of December came up with a tweet on social media platform Twitter where she pointed her fingers towards the union ministry for freezing all the accounts of "Missionary of Charity". Mamta Banerjee wrote "Shocked to hear that on Christmas, Union Ministry FROZE ALL BANK ACCOUNTS of Mother Teresa's Missionaries of Charity in India!Their 22,000 patients & employees have been left without food & medicines.While the law is paramount, humanitarian efforts must not be compromised." But her misinformation campaign backfired after "Missionary of Charity" itself went on to differ from the tweet Mamta Banerjee made.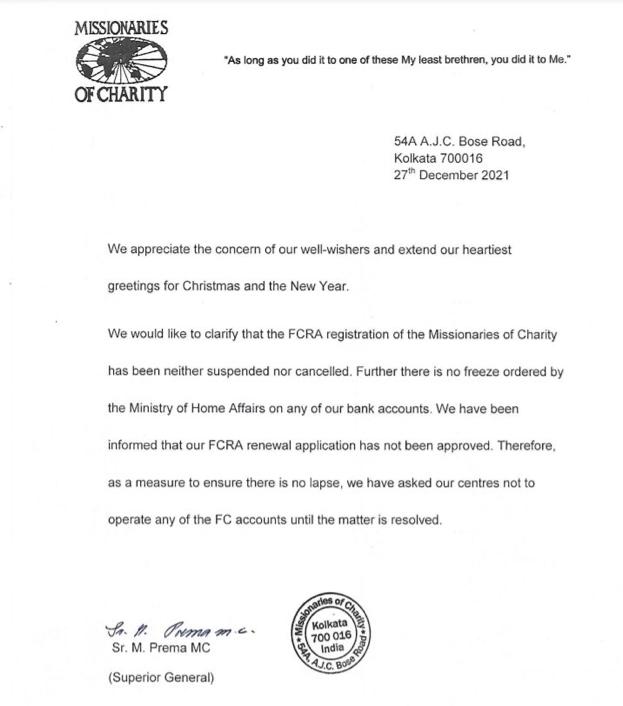 But the reality was, Union Ministry has nothing to do with the freezing of the bank accounts of the "Missionary of Charity". Missionary of Charity" is being found financially non complaint and therefore it had asked the government to freeze all its accoints. Earlier the renewal application under Foreign Contribution Regulation Act (FCRA) for the renewal of FCRA registration of Missionaries of Charity was refused on 25th of December for not meeting the eligibility conditions under FCRA 2010 and Foreign contribution regulation rules 2011 and State Bank of India informed the Missionary of Charity to sent a request to freeze their accounts. And because of the denial of the approval, Missionary of Charity itself asked to freeze all its accounts.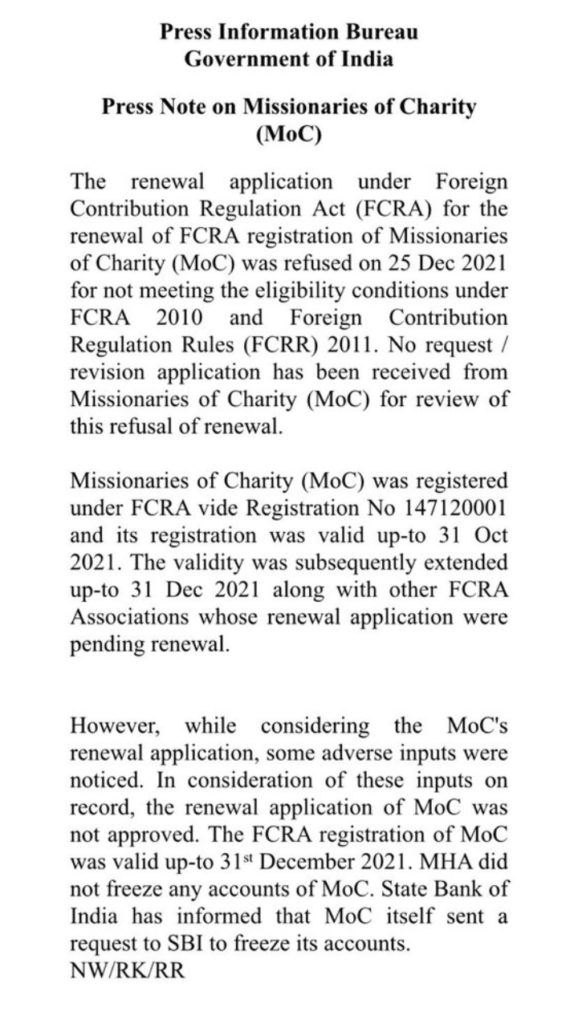 The so called charity house has been in a watch for illegal activities. The missionary is being involved in carrying out illegal conversions. There are also recorded evidences of "Mother Teresa's Missionaries Charities" being involved in acts like selling babies. There have been records of "Forced Conversions" & more. Even dying people were being baptized in the missionary.
Mamta Banerjee who has always been Anti Hindu in her activities came in support of the NGO and tweeted against union Government and tried her best to spread wrong information in order to gain the minority votes which might help her in Goa elections.
DISCLAIMER: The author is solely responsible for the views expressed in this article. The author carries the responsibility for citing and/or licensing of images utilized within the text.