Mission Kaali: The Anti Joshua Project Crusader?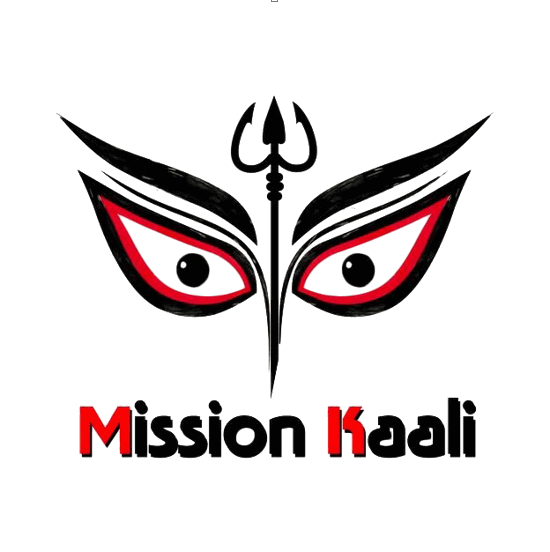 Mission Kaali (www.missionkaali.org), a watchdog group that monitors evangelical activities in India and engages in active debate with the Christian community has yet again exposed the infiltration of the evangelist within the Indian Civil Service with a blatant agenda to convert India into a Christian nation. This time, the exposé is on Mr. D.P. Haokip, a very senior official in the Indian Revenue Service.
In what could be termed as a shocking abuse of his position of power as a Chief Income Tax Commissioner in the IRS, Haokip works as an active evangelist while on duty. Watch this video-Mr.DP Haokip summons India's a reluctant former Cricket captain, Rahul Dravid to his office and preaches Christianity for over one hour. Haokip does not show the slightest regret for using his position to summon Dravid, and on the contrary proudly boasts about it at an event where it is obvious that other Government official watching would be motivated to follow the footsteps of Haokip.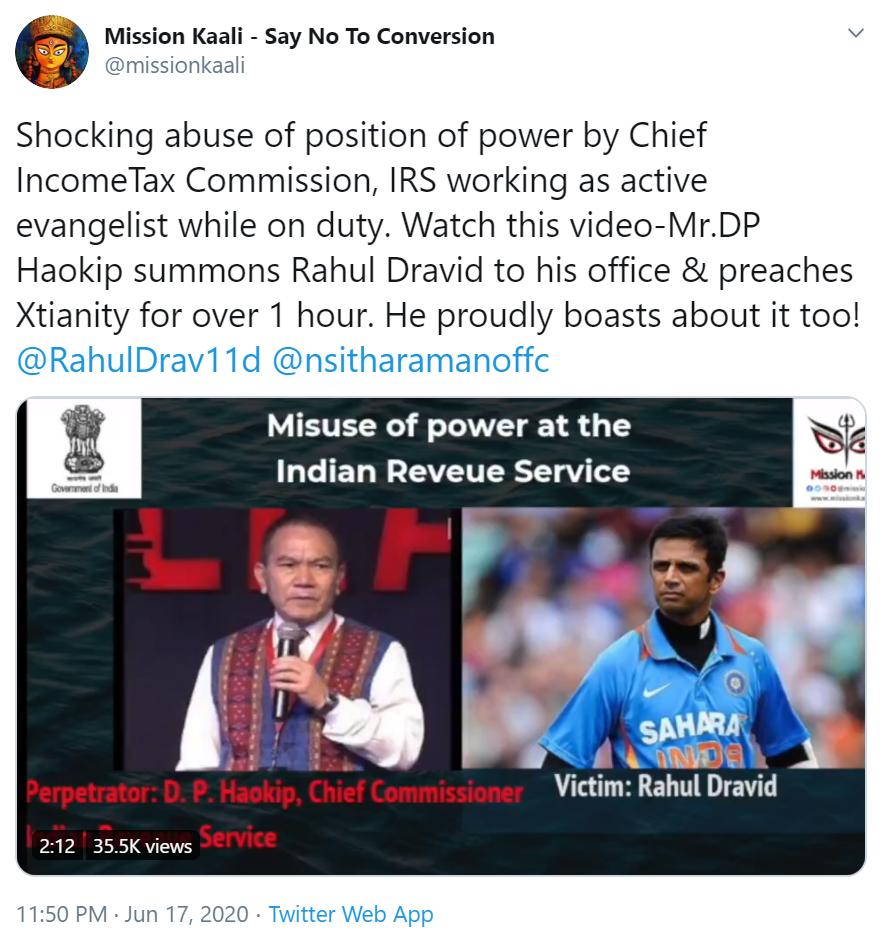 DP Haokip uses Government of India's stationary for his conversion activities. He has no qualms in admitting that he introduces Jesus in every conversation with his visiting card. Yes, His visiting card carries the following verse from Bible.
While he proudly reveals John 3:16 which promises heaven for believers, he conveniently hides other verses from the same Chapter, for example, John 3:36 that condemns all non-believers in hell! Such verses are of course filled with contempt for other religions. How can the IRS allow such a practice of letting people print their beliefs on the back of Government stationary?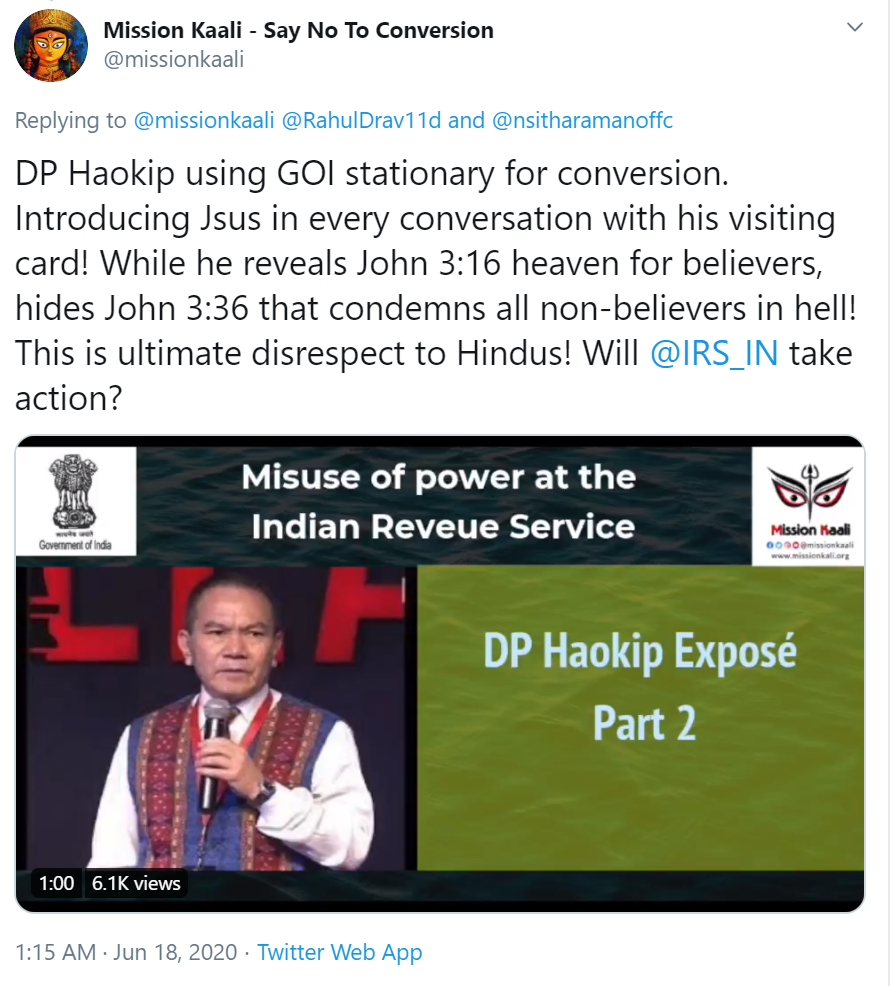 On another occasion, confesses the Chief IT Commissioner Haokip, that he simply refused to pay at an Ayurvedic spa until the employees agreed to listen to his unsolicited Christian prayers! This would again be an obvious violation of the laws which protect the rights of a service provider to get paid in an uninterrupted fashion for successful fulfillment of the promised service. In the same video, Haokip also reveals his disdain for Hinduism when he "blah-blahs" the Mantras uttered before his Abhyanga session which he has mistaken for a massage!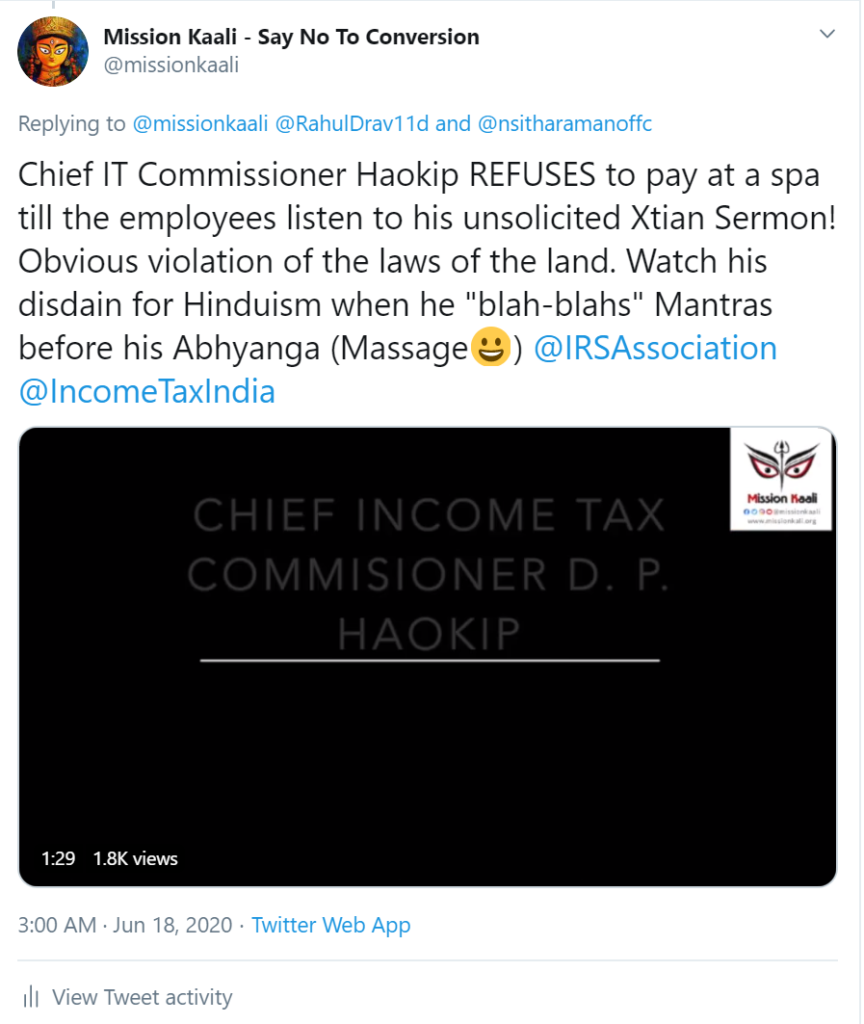 DP Haokip tirade does not stop there. The Chief IT Commissioner calls his colleagues drunkards and reveals that he makes deliberate attempts to convert his subordinates at any opportunity while on duty. He admits that he has influenced conversion of 3 of his subordinates while being on IRS' payroll.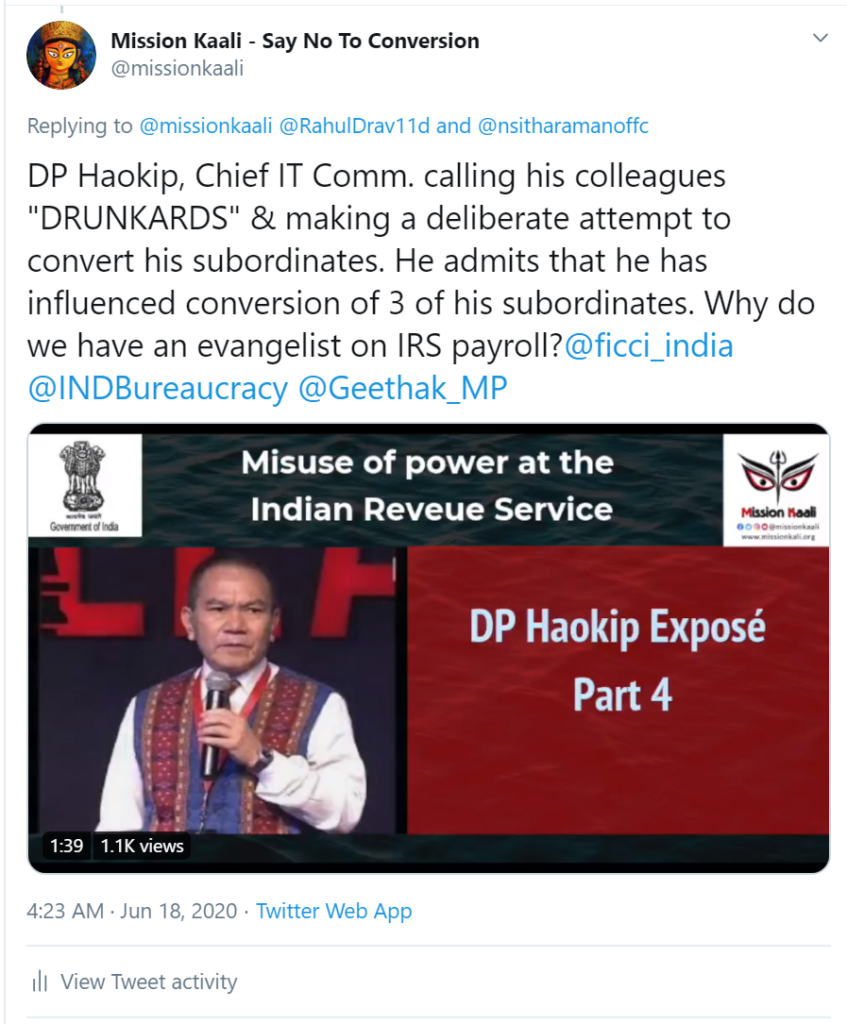 Haokip admits that he does not spare anyone from his unsolicited preaching. Watch this video to learn how he preys on even a gullible security guard and uses his position of power on him and influences him.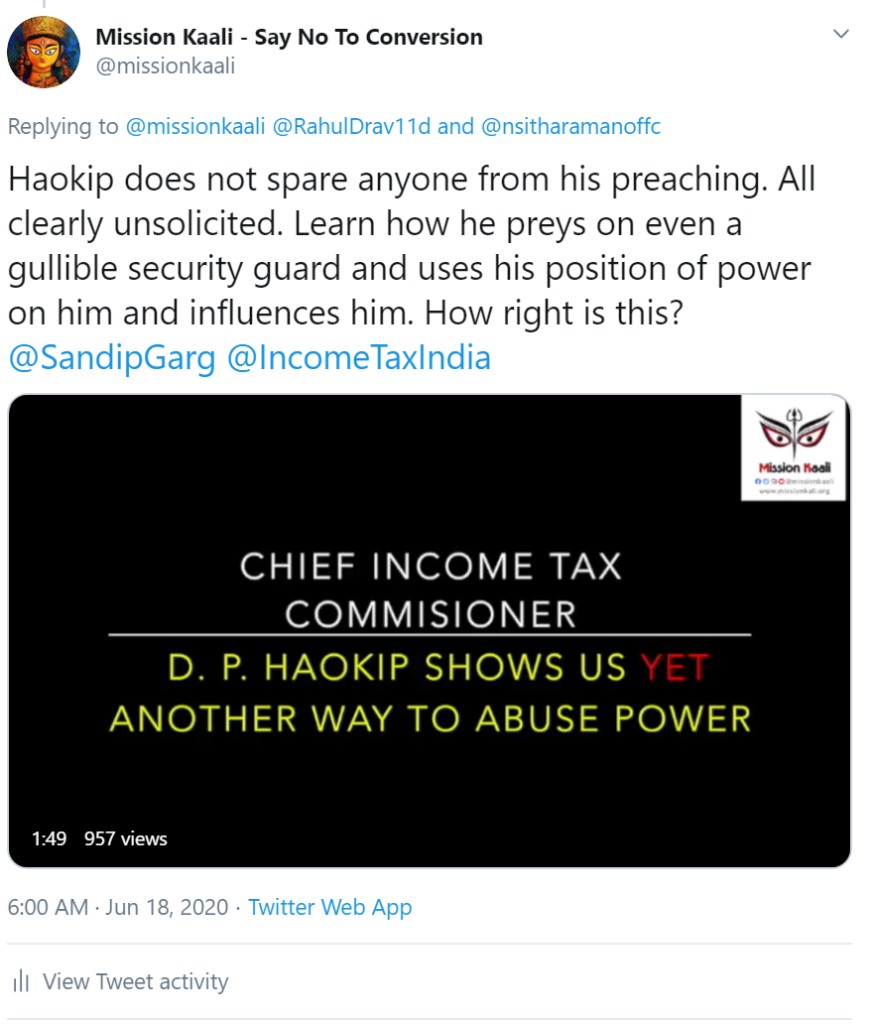 Mr. DP Haokip clearly admits that he uses his position and shares the word of the Bible God in HIS OFFICE. Mission Kaali has announced that they would be launching appropriate complaints against Haokip and will be petitioning the IRS to take action against this gross violation of law by Haokip.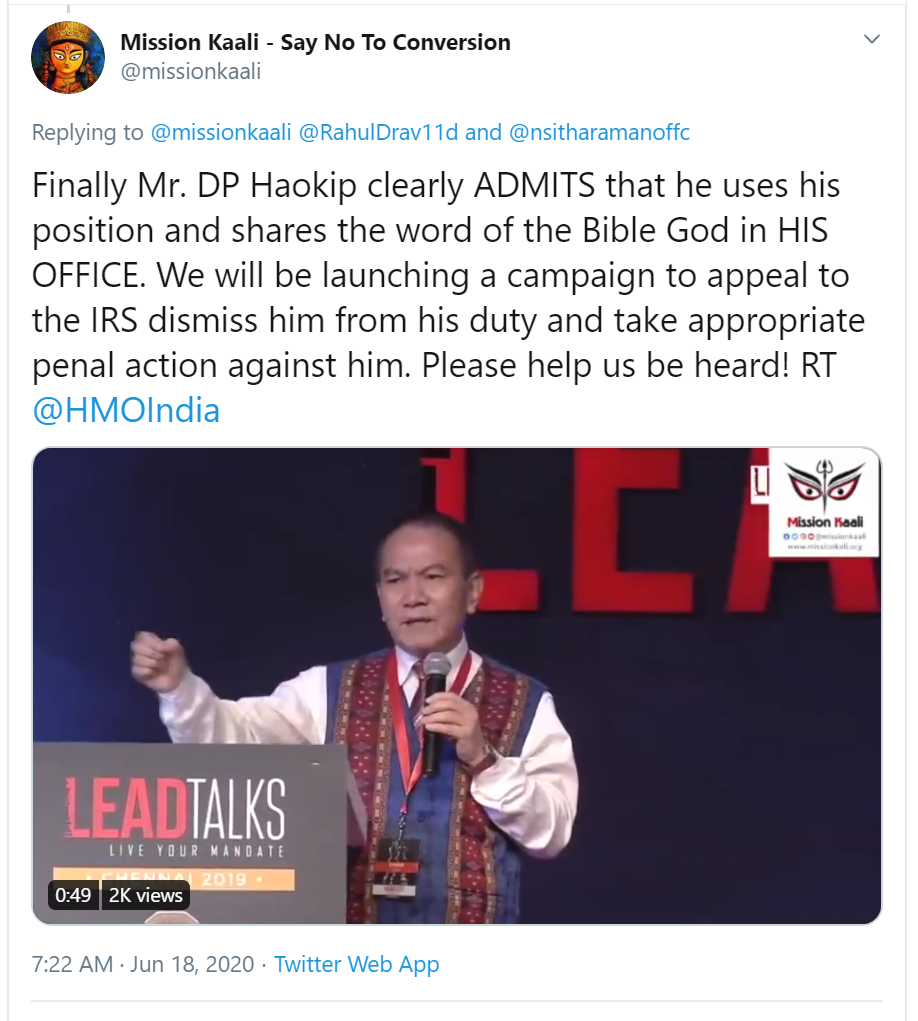 Will the IRS take immediate action against this abuse of power by Haokip? Let's closely follow the drama on Mission Kaali's Twitter @MissionKaali
DISCLAIMER: The author is solely responsible for the views expressed in this article. The author carries the responsibility for citing and/or licensing of images utilized within the text.