My name is Khan and I believe in Caliphate : Amir Khan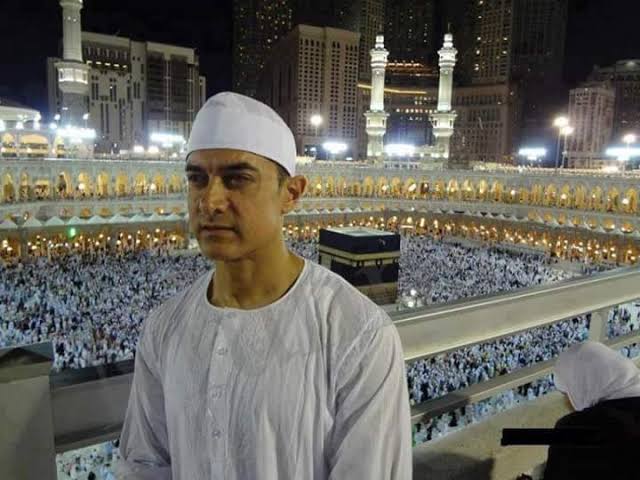 Khans of Bollywood, afraid in a secular democratic country but fearless and happy in an Islamic Terrorist supporting Nation.
Images of Amir Khan's sitting with first lady of Turkey, nation that is openly supporting Pakistan on Kashmir, nation that is symbol and power center of caliphate causing mass murders and terrorist attacks all across the globe.
President of Turkey is openly calling for the re-establishment of the Islamic State, the restoration of its ancient borders and the conquest of Jerusalem. When the world wakes up from the corona hangover, we will face the resurrected Caliphate.
Last month, Erdogan controversially declared the nearly 1,500-year-old monument open to Muslim worship after a top court ruled the building's conversion to a museum by modern Turkey's founding statesman in the mid-1930s was illegal.
In a recent speech, Erdogan said the "resurrection of Hagia Sophia" represents "the footsteps of the will of Muslims across the world to come out of the interregnum," and the "reignition of the fire of hope of not just Muslims, but … of all the oppressed, wronged, downtrodden and exploited."

Remember all these Khans of Bollywood, publicly took a stand of not attending a dinner meet with Israel PM when he was visiting India. Why, because Israel is a nation of Kafirs.
What Amir Khan is doing proves one more thing : money , respect, name and fame earned all this from a Hindu Majority Nation, Amir Khan dreams about converting India into an Islamic Nation.
Same common dream that is shared by ISIS, Al Qaida, Lashkars, dream that created Pakistan by dividing India.
Amir Khan has in the past, tried various attempts to attack Hinduism. His movie PK was a direct attack on Hindu symbols and traditions. In his series Satyamev Jayte, he tried to only specifically target Hindu practices. On the other hand, he never talk about Triple Talaq, never speak against inhuman practices of Halala, never spoke against Islamic Terror activities.
But when common Indian starts speaking against their double standards and hypocrisy, they start feeling fearful in India.
Time has come to expose this terrorist mentality of Khans and this Bollywood Islamic Gang where they will keep feeling unhappy and unsatisfied till they get a Islamic Nation.
DISCLAIMER: The author is solely responsible for the views expressed in this article. The author carries the responsibility for citing and/or licensing of images utilized within the text.