Was Nagaraju's murder planned?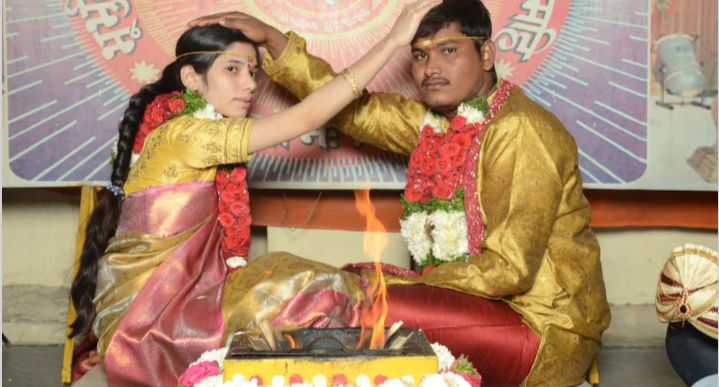 On Thursday, it was revealed by the Hyderabad police that the accused Syed Mubin Ahmed who is the brother of Ashrin Sulthana, wife of B Nagaraju had planned the murder of Nagaraju. It was informed that the accused, Syed Mubin Ahmed had used a mobile spyware to track and locate Nagaraju on the day of his murder.
On Wednesday night of 4th of May, a heart wrenching incident took place on a busy road in Hyderabad . B Nagaraju, 25 years old Hindu man was brutally killed in full public view in Hyderabad over an inter-faith marriage with his Muslim wife. His face was smashed to pulp with iron rods by his Muslim wife's brothers and relatives. Billapuram Nagaraju was a 25 years old car salesman who was resident of Marredpally. B Nagaraju and Syed Ashrin Sulthana were known each other since class 10th. B Nagaraju and Syed Ashrin Sulthana had an Arya Samaj wedding on January 31 by going against the wishes of girl's family, as a result of which his wife's family members brutally murdered him at the Saroornagar Tehsildar's office on Wednesday. 
The woman's elder brother Mubin Syed had sworn revenge and the couple was very frightened of him. Nagaraju was concerned about Ashrin's safety so every day while he went to work, he would drop her off at his sister's house in Saroornagar. On Wednesday night, he had picked up Ashrin and they were returning to their rented house in Brundavan Colony when they were attacked It must be noted that in Islam, a Muslim girl marrying a man from other faith is considered a crime.
DISCLAIMER: The author is solely responsible for the views expressed in this article. The author carries the responsibility for citing and/or licensing of images utilized within the text.