Narendra Modi: Time for Awakening & Action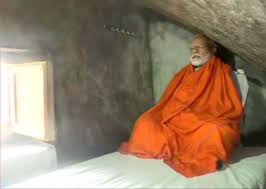 From a taciturn RSS pracharak to becoming close confidante of LK Advani, who represented hardline group of the BJP during late 80s & 90s, thereafter becoming 3 times CM of Gujarat amidst tumultuous times & finally the trailblazer, the only non-congress PM nominee who managed to secure complete majority in parliament (LS) twice on his personal charisma & charm, Narendra Modi has come a long way.
However after facing vitriolic victimization in the aftermath of the 2002 Gujarat riots by lutyens media, intelligentsia, foreign media, opponents from own party, outside opponents even when various SITs & even judiciary gave him clean chit, seem to have transformed him. The guilt-tripping from this episode converted him from a hardline Hindu RW leader to a mild-mannered, secular persona who would pay lip service to the Hindu cause merely for votes.
Amid the deification let us evaluate if Narendra Modi has indeed been able to do justice to the Hindu cause in his tenure so far:
Abrogation of 370, CAA, Ram Janmabhoomi may be counted as his deliverance for the Hindu cause however here is a list of some points which should be part of 'To Do' list of Mr. Modi:
Long pending demand to amend "The Hindu Religious and Charitable Endowments(HRCE) Act 1951" that allows State control of Hindu temples & shrines but No such control exists over Muslim & Christian religious bodies. This request has been ignored by Modi Govt. This gives sweeping powers to the state govts to control Hindu temples right from appointing administrator to collecting service charges.
Right To Education is very socially inclusive in its objective however it applies only to Hindu administered schools and not to Convent & Muslim educational institutions. No action by Mr. Modi to correct this discrimination?
Implementation of Uniform Civil Code & Population Control Law.
Speedy deportation of illegal Rohingya & Bangladeshi refugees from Indian soil.
Implementation of Cow Slaughter Ban across all states of India, in BJP ruled States like Goa, Assam & Arunachal Pradesh to beginwith.
Redefine which community deserves to be minority in line with UN norms(10% or less of total population).
National Heritage status for Ram Setu.
It is time for Narendra Modi to shed his inhibitions & assert his unapologetic RW identity with aplomb & act accordingly. Appeasement, mollycoddling & desire for 'Political Correctness' can be disastrous. He can learn from his friends Macron & Trump on this matter. He has delivered on development big time. Now await delivery on these cultural issues too.
DISCLAIMER: The author is solely responsible for the views expressed in this article. The author carries the responsibility for citing and/or licensing of images utilized within the text.