Nehru: Hated Somnath Temple, Hosted Iftar Parties.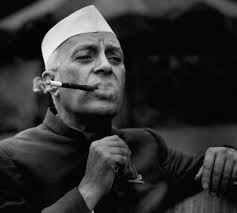 Nehru declined the invitation to attend the 'Bhoomi pujan' of Somnath temple in 1951 stating that the Prime Minister of a secular country must not attend a religious ceremony.
Not just that, he was strongly against the President's visit to Somnath and even wrote to then President Dr. Rajendra Prasad, urging him also not to visit Somnath temple. (Dr. Rajendra Prasad did not pay heed to Nehru's letter and went to Somnath, where he laid the foundation stone of the temple)
Do you know what happened after that?
On the direction of Nehru, All India Radio blacked out the speech Dr. Rajendra Prasad delivered on the foundation stone laying ceremony in Somnath. Yes, the national broadcaster blacked out the speech of the President of India on the directions of the PM
The story of Nehru's "secularism" doesn't end here.
Nehru, who created so much hue and cry on Somnath temple, going to the extent of blacking out President's speech, started the tradition of hosting IFTAAR party every year in the PMO – an ugly tradition of government appeasement of a particular community that continued unabated till 2014.
Imagine if someone like Nehru could force AIR & govt. broadcasting agencies to black out the speech of the constitutional head of the country by labeling it "communal", how impulsively he would have changed the history/social science curriculum at school and college levels to promote his distorted version of "secularism", which was nothing more than Hindu hatred and Islamic appeasement.
Source – https://www.facebook.com/kmohandeoghar/posts/10207642952189351
DISCLAIMER: The author is solely responsible for the views expressed in this article. The author carries the responsibility for citing and/or licensing of images utilized within the text.