Nehru Wanted Tibet, A Peaceful Neighbour To Be Erased, PART-2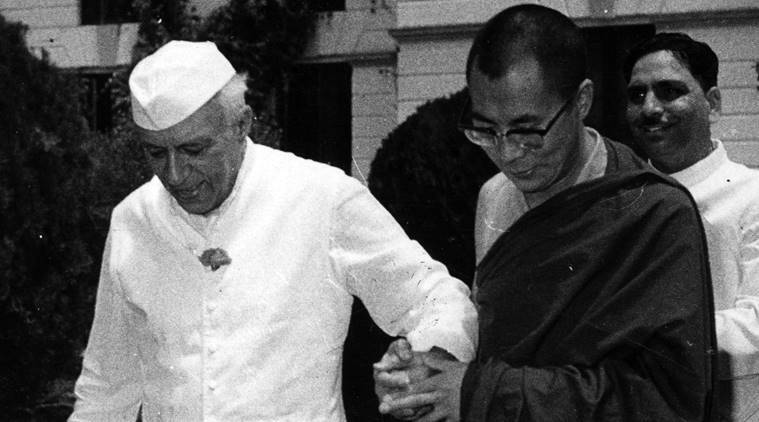 According to reports, Nehru attempted to use a variety of justifications—among the strangest of which was that Tibetan society was backward and feudal and that reforms would inevitably enrage the ruling class—to justify India's silence and so forth "It was being whispered in Delhi in 1952–53 that Nehru, in private and semi-private, justified the Chinese invasion of Tibet," Walter Crocker wrote.
Says Arun Shourie in his book, "Are we deceiving ourselves again?":
"Panditji has now come down firmly against the order in Tibet: it isn't
just that we cannot support Tibet. His position now is that we must not
support Tibet. The reason is his progressive view of history! The Tibet
order is feudal. And how can we be supporting feudalism?"
"Panditji reiterates the other reasons for neither acting nor regretting the
fact of not acting: 'We must remember that Tibet has been cut off from
the world for a long time and, socially speaking, is very backward and
feudal. Changes are bound to come there to the disadvantage of the
small ruling class and the big monasteries… I can very well understand
these feudal chiefs being annoyed with the new order. We can hardly
stand up as defenders of feudalism.'"
Crazy, mysterious, and illogical! Where does Nehru's reasoning lead? When it would assist a feudal, backward nation advance, it is acceptable for that nation to be governed by another nation. By that reasoning, Nehru would have been okay with the USA colonizing the majority of feudal and backward Asia and Africa—including India, which was also in that category! How terrible Chinese communism was superior to Buddhist feudalism, too!
ADMITS HIS BLUNDER
During his last days in 1964, reportedly, Nehru said: "I have been betrayed by a friend. I am sorry for Tibet ." Betrayal? One does not understand! In international politics, if you are naive and incompetent to take care of your own interests, you would keep getting betrayed."
PANCHSHEEL—SELLING TIBET; HARMING SELF 
India and China signed the "Panchsheel Agreement" on April 29, 1954, despite what China did to Tibet. The deal itself acknowledged Tibet as a part of China by using the phrase "Agreement on Trade and Intercourse between the Tibet region of China and India." The Agreement had no benefits for India; all of them went to China. The naivety of the Indian leadership must have made the Chinese leaders giggle.
India didn't even demand that the borders be settled beforehand. Prior to the signing of Panchsheel, the External Affairs Ministry's Girija Shankar Bajpai reportedly offered advice on how to resolve the border disputes, but all three parties in question—KM Panikkar, Krishna Menon, and Nehru—reportedly disregarded his advice. Later on, our ambassador to China, KM Panikkar, was mockingly referred to as the "ambassador of China."
In his autobiography, the Dalai Lama made the moving statement, "Yet I was conscious that outside Tibet, the world had turned its back on us. Worse, Peking's claim to Tibet was implicitly acknowledged by India, our closest neighbor, and spiritual guide. A new Sino-Indian treaty that Nehru signed in April 1954 contained the Panchsheel memorandum. This treaty declared Tibet to be a part of China.
DISCLAIMER: The author is solely responsible for the views expressed in this article. The author carries the responsibility for citing and/or licensing of images utilized within the text.