The non-registered medical associations now becoming a menace in India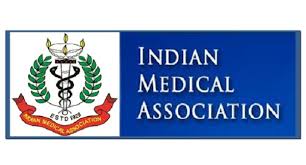 The NON-Registered Medical Associations are Functioning across Gujarat in every district. How can any Life Saving Association function without registration and they are not paying taxes still Govt are unaware.
Valsad Chemist Association functioning for the last 20 years without Registration, Gujarat, India. Few wholesalers who have made rules verbally that if one wholesaler having one company other wholesalers cannot have the same company. When Association itself is not registered and the President has not made rules on paper nor taken any signature of Members nor Govt has made such Rules than how can few Board Member make Rules. Actually there are 4 wholesale doing business since last 15+ yrs wants to dominate the business. That is the reason they made the rules and they amongst themselves only are the President, Vice President, Secretary, Treasurer and keeping the new wholesaler under dark and giving them a verbal threat that they cannot have the same company which they are having. Actual problem is that they are afraid that if all other small Wholesaler/Traders will have companies then their monopoly will be broken.
Small Wholesalers and Retailers have Drug License from the Govt and Pay Tax to Govt than how come non Registered Association threaten small traders. They are taking 5000 Rs of every new Retailer/Wholesalers whether and also take 400 Rs monthly membership fee. When Association itself is not Register means they don't pay Taxes which is a crime.
They are issuing a notice of closing all medical shops at 8.30 pm during this pandemic crisis. If tomorrow any citizen of Valsad (Gujarat) needs medicine in an emergency where they will go and how can association issue such notice. If small children have a fever, cough n if any senior citizen need medicines or pregnant women needs medicines in an emergency after 9 pm where they will go. Association has an argument of 4 multi-speciality hospitals are open for 24 hours but what about people who are not staying near that hospital. To close shop is an individual choice of shop owner as per government guidelines. When asked if tomorrow medical shop owner doesn't close shop at 8.30 pm as per notice what action they will take n under which clause they have issued notice. They have no answer. How can association impose law above Govt?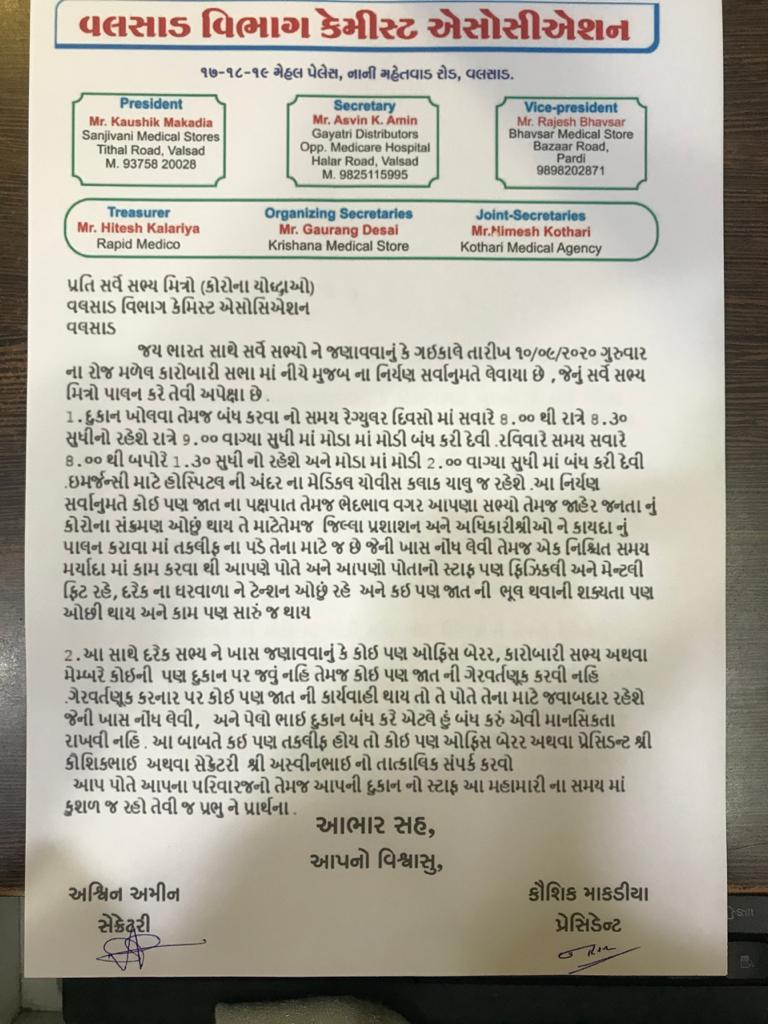 As per Charity Commissioner Honorable Judge, non-Register Association/NGO cannot collect fees, nor they can have an office, nor they call any meeting and impose Rules on Govt Licence Holder Owner. He also said this issue is not only in Valsad but across whole Gujarat. This is surprising as Medical Association comes under Life Saving / Essential Services are not registered in every district of Gujarat. Few Big Business people want to dominate small traders and want to control their business too. Even Drug Commissioner knows everything but he has a very safe answer that it doesn't come under his department but why can't he inform at CMO office or concern department in State Govt.
If this is in Gujarat than we can assume it must be across India in every State. There should be law no Association/NGO can function without Registration and there must strict legal action against them. It's surprising that Govt Official are not aware of Such Association and if they are aware that things are not good for small traders of India.
Drug Department also take a bribe to give licence to Retailer/Wholesalers. Why can't we have Online registration can be applied for a licence to avoid corruption? This may be Issue with other Association like Anaj Kirana, Garments etc. We need to Clean Corruption from Small District/Town as people are afraid of raising voices because Upper Class/Big Traders dominate them. We need to have transparency in business and make sure Small Traders gets equal opportunity so that they can also Fulfill their dreams and should get equal Platform.
– Hemir R Desai
DISCLAIMER: The author is solely responsible for the views expressed in this article. The author carries the responsibility for citing and/or licensing of images utilized within the text.