Open Letter to WION : why Silent On #ExposeCNN bombshell?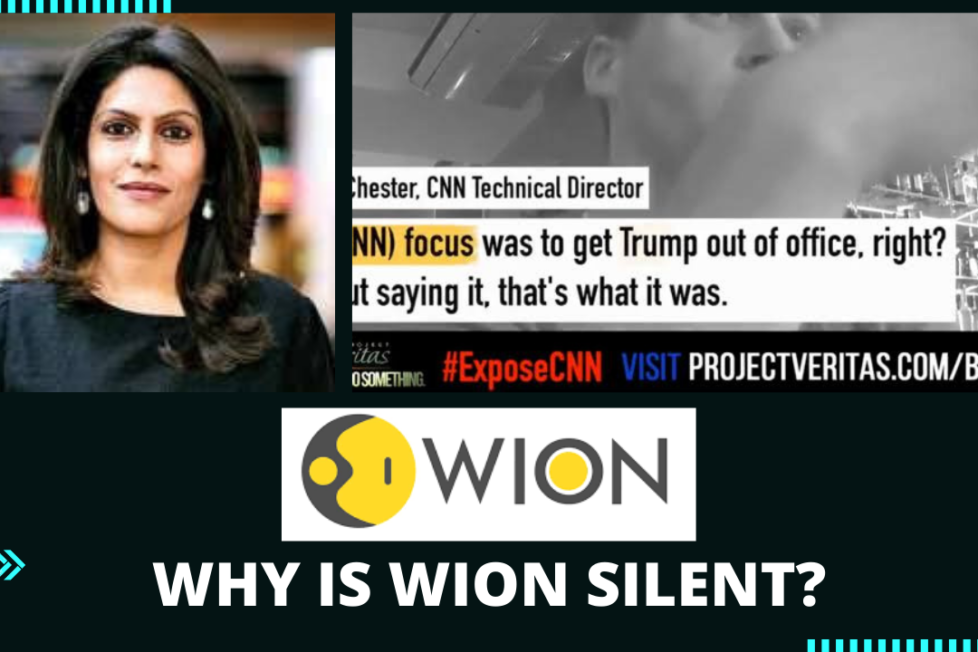 It's not been even a day since Conservative Group Project Veritas exposed one of the biggest expose of morally corrupt media – The CNN tapes.
PV leaked video footages showing CNN's technical support member, Charlie Chester openly admitting about CNN's business of spreading disinformation and propaganda against the conservative Republicans and anti-trump fake news. As always, despite the serious subject matter and bombshell expose, the mainstream media allys of CNN aren't covering the news – NewYorkTimes (itself famous for spreading deliberate malice against project veritas, who have sued them successfully), the guardian and other outlets haven't shed light on the matter. Except for fox news, which is conservative channel, none have covered it.
Here is that clip :https://twitter.com/JamesOKeefeIII/status/1382000630567469060?s=20
https://twitter.com/JamesOKeefeIII/status/1382000630567469060?s=20
So why am i mentioning WION here? Well, as you all might know WION is one of the better indian news outlets of our current times, majorly focusing on International affairs and policies of india and covers the globe. WION has a section of showing NYT's opinion pieces as a part of their collaboration.
We have often heard Wion's Palki Upadhyay being hailed as one of the top journalists we have now, famous for her no-nonsense talk and sharp approach. Why is she not covering this on gravitas? After all, they collaborated with NYT for opinion pieces and have posted lengthy news sections on "now proven" fake news about Trump asking for illegal votes (which was later corrected by WaPost as mistake!!!!) And many other incidents which have specifically targeted the non-left personalities in a bad light.
These are the same networks who spread disinformation campaigns during farmer's protest, now we have concrete evidence for what was obvious but now proven.
Unless we take the fake news corporate media to cleaners, this propaganda won't end.
It's an appeal to people to retweet this post tagging @palkisu & @wionews with #ExposeCNN hashtags.
DISCLAIMER: The author is solely responsible for the views expressed in this article. The author carries the responsibility for citing and/or licensing of images utilized within the text.