Organized rape of girls before execution in the Khomeini regime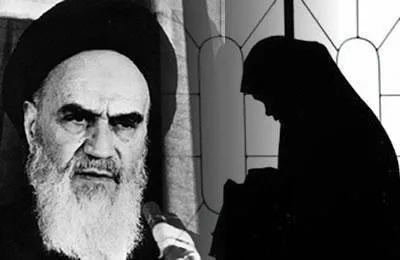 "I'm distraught not for myself but for the girls who are raped before they are executed," Mother Naimi declared from prison, just prior to her execution. She had known virgin girls who had been raped and then killed. A few weeks later, Mother Naimi herself faced the firing squad after she refused to cooperate with Asadollah Lajevardi, warden of the Evin prison at the time.
The sole leader of the Islamic Republic who spoke out against executions was Hussein-Ali Montazeri, who at the time was Ayatollah Khomeini's chosen successor questioned in a letter to Khomeini in November 1986: "Are you aware that young females have been violently abused in certain of the Islamic Republic's prisons? Do you know that during the girls' interrogations, filthy and degrading language is frequently used?"
Shockingly, he was fired later.
Supporter of the People's Mojahedin Organization Shirin Nariman recalls her old cellmate, Akram Naimi.
January 1982 was the time, "That day, Farzaneh Nourbakhsh, the manager of the cell block 242 for women, got on the PA system and ordered people to come and move Akram Naimi to the cell block. Mother Naimi was unable to walk so a few of us helped her down the stairs. When we moved her chador aside, her feet were very red and inflamed, as though they had been dipped into the hot oil. Her full name and a date, written with a thick magic marker, were visible on her feet."
A report on the organized rape of virgin girls who were sentenced to death in Iranian jails, concentrating on the 1980s, was released by Justice for Iran. The report continues, "Of these women, 34 or around 15% were under 18 years of age, while 120, close to 54%, were between 18 and 29." It states that between June 20, 1981, and December 21, 1981, at least 2,241 persons were put to death, including 223 women.
In an interview with IranWire, Shadi Sadr, a writer, woman's rights advocate, and director of Justice For Iran, referred to the findings of her human rights foundation's research as "crime without penalty."
The report is split into two halves, the first covering the 1980s and the second covering the two decades that followed. Justice for Iran's investigators and specialists dispute common denials that girls in Iran were raped before being put to death.
The website Students' Issues, run by the office of the Iranian Supreme Leader, responded to a question regarding the "forced marriage" of virgin girls prior to their executions in the summer of 1987 by stating: "The ban on the execution of girls, unless they are married, is a rumor spread by enemies to whitewash their own crimes and treasons against the country and to damage the reputation of the Islamic system."
The response continued, "Forcing virgins to become concubines and raping them before execution is a false assertion by the "counter-revolution" and an unfounded impression extrapolated from Ayatollah Montazeri's correspondence.
The following testimony is among the ones included as evidence in the Justice in Iran report:
Some prisoners who received a ballpoint pen to make their will also used it to write that they had been raped on their own clothing or bodies. (Prisoners in Shiraz Elaheh Deknama and Mashhad Sima Mottalebi)
Some families reported observing sexual marks on their executed daughters' bodies. Muhammad Yousefzadeh.
According to Shaheen Sami in the port city of Anzali, Mitra, and Mandana Mojaverian in Mashhad, "in some other situations, a member of the Revolutionary Guards came to the family's door and presented them a symbolic dowry: A box of sweets or a few ceremonial coins" (Fariba Ahmadi, prisoner in Isfahan).
In his book, Hell On Earth, human rights campaigner Iraj Mesdaghi describes his time between 1981 and 1991 spent in various jails across the nation: Ghezelhessar Prison, that Khomeini went so far as to say that, although prayers and fasting are religious obligations, "Islamic commandments are not limited to these…why don't you read [Koranic] verses on punishment? You only read verses on mercy! Those 59 verses on punishment are merciful too because they want to shape the right human."
It is also unknown how many women or girls were raped in prison. Even while many sexual torture victims, including rape victims, made it through the ordeal alive, placing a number on it is difficult for a number of reasons. The majority of them—the number of people incarcerated in the 1980s—are significant.
Despite this, Justice for Iran's investigations has shown that this method was routinely applied, at least for a while, particularly at the Rasht, Mashhad, and Shiraz prisons.
The testimony of countless female political prisoners and the families of victims who got anything akin to a "dowry" from the Revolutionary Guards, according to Sadr, is the best evidence. Ayatollah Montazeri's memoirs and the holy books that were used to justify the practice at the time also offer evidence.
DISCLAIMER: The author is solely responsible for the views expressed in this article. The author carries the responsibility for citing and/or licensing of images utilized within the text.