Pakistani Hindu Refugees are Happy in India!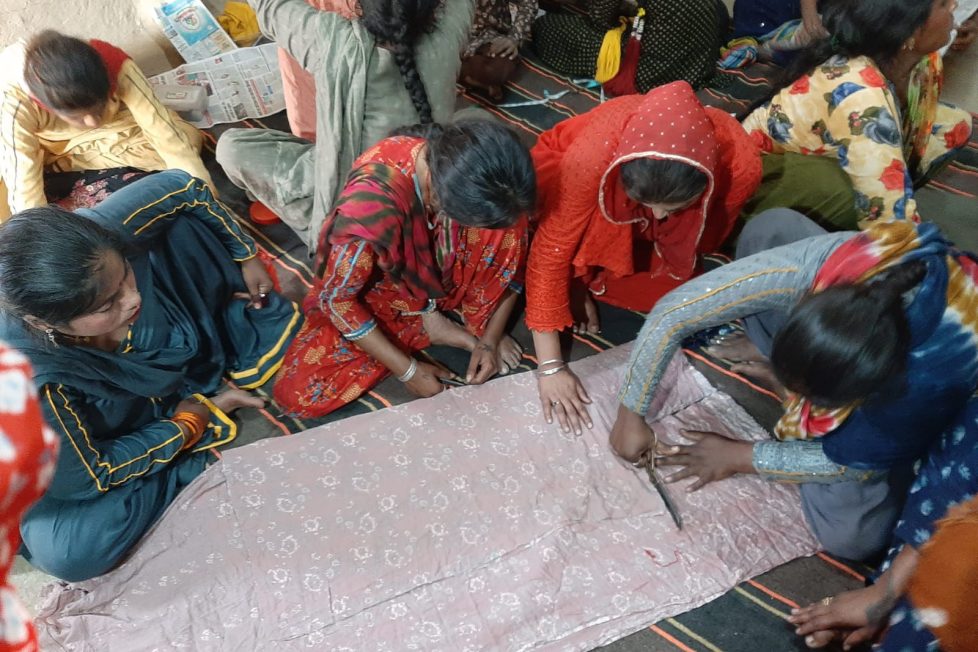 About 10 years ago, Pakistani Hindu refugees started coming to India to follow their religion and protect their self-respect.  In addition to Delhi, Hindu refugees from Pakistan live in many other areas of India. Thousands of such people live in Rajasthan and other states on the India-Pakistan border. They are not allowed to live with the local people. It is necessary to live in India for at least 7 years for citizenship.
These refugees have brought many hopes and dreams to India which were not possible to pursue in Pakistan. These people can easily follow their Dharma, something which was not possible in Pakistan,  and they can teach Sanatan Dharma to their children.  Hindu families from Pakistan are more happy here after the citizenship law was passed.
Seven years ago, Dharamveer Solanki left his home in Hyderabad city of Pakistan and came to India.  He never thought of turning back. Solanki talks about what he felt as his train crosses the border. He admits that he has never been happier in his life as he was the day he entered Indian soil.
Many organizations donate food, clothes, solar lanterns and other household items to help the Hindus. In the Adarsh ​​Nagar refugee camp, special support is provided to these people by the Sanatan Dharma Group of Kenya, whose chief is Kamal Tolya and her team who help the residents in many ways. Like education, tailoring, embroidery, computers classes. On festivals, food items are made available for the children by Kamal ji.
Kamal ji has established a sewing center called Kenya Sindhi Sathi in the refugee camp, in which women are taught free sewing so that they can become self-reliant and stand on their own feet. Women have got a lot of benefit from this sewing center. After learning sewing, they sell the clothes stitched by them in the nearby market and earn some money.
Apart from this, computer classes have also been arranged for the children in the refugee camp by the team from Kenya, so that children can also be aware of modern technology.
Special assistance is provided to these families through Sachin Chitlangia ji who is an Indian expatriate. These refugee families leave their homes and everything familiar in Pakistan when they come to India. Here they have to face many challenges. These families have to start everything from scratch. Some of these challanges include finding employment and building huts. Sachin ji and his team has made a special contribution in providing basic facilities to these families and establishing them here.
Taking this sequence forward, many people are working for a better future for these refugees right from the time they arrived in India. One of the prominent names among them is Hariom Sahu who has dedicated his life to them.
In conclusion it can be said that all refugee families are very happy to come to India as they see better future for their children here which  was never possible in Pakistan.
DISCLAIMER: The author is solely responsible for the views expressed in this article. The author carries the responsibility for citing and/or licensing of images utilized within the text.