Personal Law – How Muslim men can divorce their wives conveniently using Talaq e Hasan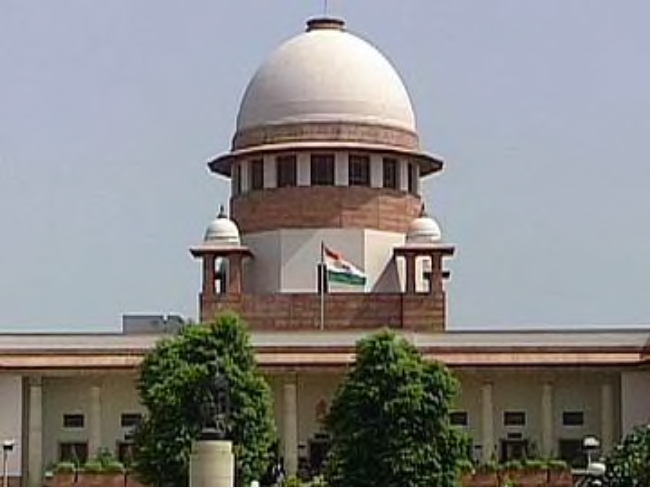 The Kerala High court has given a judgement today in favour of a Muslim man against his wife and has allowed him to divorce her to get re married. According to news available, A division bench comprising Justice A Muhamed Mustaq and Justice Sophy Thomas was considring two petitions filed by a man from Kollam challenging two orders from Chabra Family court restraining him from pronouncing irrevocable Talaq and remarrying.  The High Court judgement reads, "The court has no role in restraining the parties invoking their personal law remedies…. In essence, if any orders are passed restraining one from acting in acordance with personal belief and practice, that would amount to encroaching his constitutionally protected rights."  The court further stated that any action emanating out of exercise of faith and practice, it can be challeneged before a court.
In essence, the man is now allowed to divorce his wife and remarry without abiding by the other pre requistes, and one assumes that the matters of alimony and other financial issues would now also be settled according to the couple's 'personal laws'.  All of this is possible because he follows Islam.
The Muslim Personal law in the matter of marriages, divorces and other family matters is based on Sharia.  In this particular case in Kerala, the plaintiff used the version of Talaq called Talaq e Hasan, This Triple Talaq gives a Muslim man the right to divorce his wife by giving her a Talaq, waiting for a month, then giving her another Talaq and waiting for another month before giving her final, irrevocable divorce.  This way, the man is able to divorce the wife and marry whoever he choses after a period of 90 days.  During these 90 days, if the man changes his mind, he can have conjugal relations with the wife and anul the whole process.  The provision is also available for him after the 90 day period is over, whereby he simply has to put his wife through Nikah Halala with one of the family members or any one of the various professional Halala services advertised online.
In another similar case from earlier, the Supreme Court in Delhi threw out the plea by a Muslim woman against her husband as she tried to stop him from abandoning her. She had filed a separate domestic violence case against her husband.  The Delhi High Court gave the following order while dismissing her plea:
'"prima facie, this (talaq-e-hasan) is not so improper".
According to Sharia, there are three types of Talaq that man can give to his wife; Talaq-e-ahsan', 'Talaq-e-hasan' and 'Talaq-e-biddat'. Talaq e ahsan is when a husband gives Talaq only once and then observes sexual absitnence for 3 months. After this period, the Talaq is finalised and the man and woman can only get back together after the woman goes through the Halala process.
Talaq e Ahsan is when the husband gives 1 talaq a month for 3 months, after which period the Talaq becomes final.
The third type of Talaq is when the husband utters talaq three or more times in the same instance, and then the marriage is over.  Here is what Muhammad sais about these complex matters in his last sermon at Makka:
"Now then, O people, you have a right over your wives and they have a right over you. You have [the right) that they should not cause anyone of whom you dislike to tread your beds; and that they should not commit any open indecency (fallishah). If they do, then God permits you to shut them in separate rooms and to beat them, but not severely. If they abstain from [evil], they have the right to their food and clothing in accordance with custom. (Bil -Maruf ) Treat women well, for they are [like] domestic animals ('awdnm) with you and do not possess anything for themselves. You have taken them only as a trust from God, and you have made the enjoyment of their persons lawful by the word of God, so understand and listen to my words."

Source: History of Tabari, Volume 9, The Events of the Year, Page 113
Once the Talaq is final, the men are free to re marry or do whatever they please, but the ordeal of the women is still far from over.  They have to observe a 90 day period of Iddat to prove their 'cleanliness' before they can consider marrying another.  This is what Chapter Two (The Cow) of Quran says
"And divorced women shall wait (as regards their marriage) for three menstrual periods." al-Baqarah 2:228
According to available information, there are 70 Darul Qaza or Sharia Courts in India, of which 19 are in Uttar Pradesh, 33 in Maharashtra, four in Rajasthan, two in Madhya Pradesh, two in Delhi and one each in Goa, Punjab and Karnataka while the rest are in some cities in Maharashtra.  These are part of a parallel justice available for Muslims, while no such provision is available for Hindus in Hindu majority country. In addition to these 70 courts, the Muslim law is also prevailed and practised in secular India's judicial system on a pick and chose basis.
While Hindu men have to wait for years and wade their way through a number of vicious court cases, face mud slinging alongwith their families in order to get out of a marriage, all a Muslim man in India has to do is use the Islam card.
DISCLAIMER: The author is solely responsible for the views expressed in this article. The author carries the responsibility for citing and/or licensing of images utilized within the text.