PM Modi failed the American 'trick' in the Quad Meeting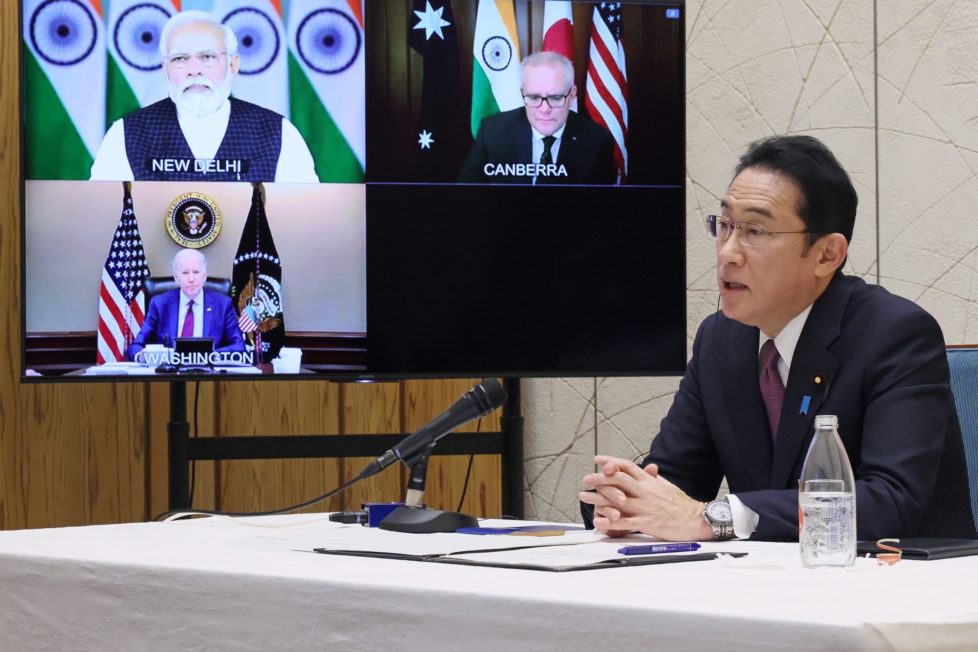 India stands neutral on Ukraine and Russia war. India is constantly trying to rescue his students trapped in the war-torn areas of Ukraine. The effect of this tension in Eastern Europe was also seen in the Quad meeting on Thursday. On Thursday, the leaders of the Quad countries – India, America, Japan and Australia – met. In this meeting, Prime Minister Narendra Modi once again maintained his neutrality on the Russia-Ukraine dispute and said that instead we should focus our attention on regional issues.
India has good relations with both the US and Russia. For a long time, India has skillfully maintained the balance between the two. India is dependent on Russia for most of its weapons. After the Russian attack on Ukraine, the balance of relations between Moscow and the West is now looking more difficult than ever before. On Thursday, US President Joe Biden, Australian Prime Minister Scott Morrison, Japanese Prime Minister Fumio Kishida and Narendra Modi issued a joint statement. But PM Modi's office also issued a separate statement.
PM Modi emphasized that the Quad should remain focused on its core objectives, promoting peace, stability and development in the Indo-Pacific region, the statement said. "The meeting discussed the developments in Ukraine and its humanitarian implications," the statement said. The Prime Minister emphasized the need to return to the path of dialogue and diplomacy. India condemned the violence and urged Russia and Ukraine to resolve the dispute through dialogue.
Experts say that in the meeting, Biden wanted to divert the Quad from its main objective, but PM Modi has foiled his move. Foreign and defense affairs expert Brahma Chelani said Biden tweeted that he discussed the Russian attack at the Special Quad Summit held via video. But the summit had little to do, as evidenced by the unusually brief White House statement. Modi 'emphasized' that the Quad should remain focused on its 'core objectives' in the Indo-Pacific.
DISCLAIMER: The author is solely responsible for the views expressed in this article. The author carries the responsibility for citing and/or licensing of images utilized within the text.