Prime Minister Narendra Modi's Security Breach in Punjab: What did the 75 Years+ Say?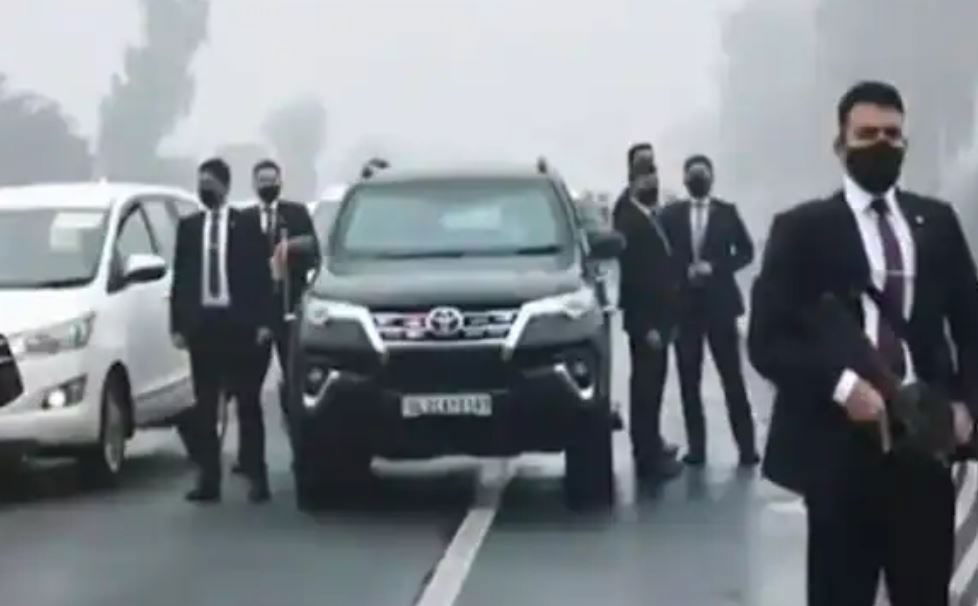 Courtesy: ABP News
It is now well known that there was a serious security breach on the occasion of the visit of Prime Minister of India, Narendra Modi, to Punjab on January 5, 2022. His convoy was held up for nearly 20 minutes, out on a road, over a flyover. The seriousness of the breach can be gauzed from the facts that that spot had no alternative route, and a crowd of armed protesters was ­­surging towards that spot.
It smelled nothing less than a design to murder the Prime Minister, as some security experts say.
A question haunting every Indian since that day has been:
Was it a sheer chance or pre-planned?
Who was responsible who MUST be brought to justice?
We decided to go to a group of 75 years+ Indians and know their opinion. That is the age when you have seen the world, in and out. You are not seeking any personal gratifications and gains. (Politicians excluded, of course).
In USA, there is a system of Jury trial. Jury is a  group of people who give verdict based on facts of the case. The group comprises people of different backgrounds to benefit from diverse experiences and perspectives of the people in arriving at a verdict. The condition is the verdict must be unanimous in case of criminal cases. The purpose is that justice should not be lost in the technicalities and letters of the law.
What did 75 years+ Indians in Prime Minister's Security breach case say:
The opinion was unanimous.
Quote:
It was pre-planned. It was designed to murder the Prime Minister.
Congress Leadership from Top to the State level is responsible for this unacceptable breach and must be brought to justice. (Police and Administration work under the orders of the political leadership. You may recall the ugly battle between Sidhu (better call Khidu) and Channi played out in the recent past in the appointment of senior police officers in Punjab. And appointment of a Christian as Chief Minister by a Christian supreme leader of Congress, in a State where 96%- 97% of population is Sikhs and Hindus.) Unquote.
Congress Leader, Rahul Gandhi, called it a 'drama'.
The seniors retorted, "no surprise because his own family has always performed drama of being Hindu. Covering her head with Saree by his mother in public rallies has been pure drama going on for years. He himself calling Hindu, while being a grandson of a Parsi, is part of their old family drama serial"
"He is not child-like. He is childish. And see the tragedy, the oldest (better call outdated) political party, Congress, see him as future Prime Minister of India."
"Can there be any better example of utter disconnect between congress and the Indian public."
"Long live Modi."
DISCLAIMER: The author is solely responsible for the views expressed in this article. The author carries the responsibility for citing and/or licensing of images utilized within the text.