Rafale deal is the best under Modi Govt.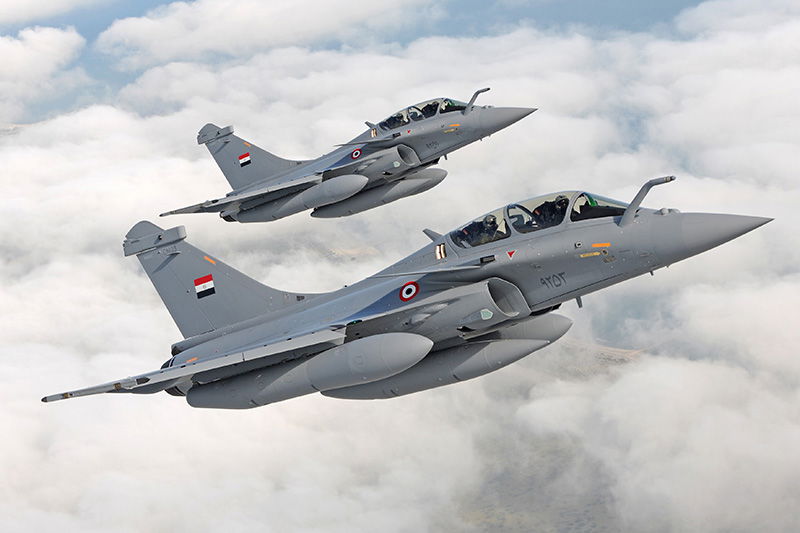 Read this if you want to know what and why Congress makes baseless and false accusation over the Rafale Deal. Rahul Gandhi question: a) Why was bankrupt Anil Ambani given a ₹30,000 Crores contract instead of Hindustan Aeronautics Limited (HAL)
Back in 31 Jan 2012 Ministry of Defence announced Dassault Rafale had won the bid to supply 126 Rafales,the first 18 aircraft were to be supplied by Dassault Aviation fully built & the remaining 108 were to be manufactured under license by Hindustan Aeronautics Limited (HAL)
HAL (Indian company) was suppose to manufacture the reaming 108 with a transfer of technology from Dassault (the French company) This happened during the Congress era.
What went wrong? The problem arose when negotiations with Dassault dragged due to disagreements on warranty for aircraft produced by HAL India wanted Dassault to ensure the quality of aircraft produced by HAL, but Dassault refused to do so
In January 2014 (Congress Era), it was reported that the cost of the deal had ESCALTED to ₹1,86,000 crore, with each aircraft costing ₹746 crore. This escalation of price was due to delay on the congress party to resolve the ISSUE.
Defence minister A. K. Antony said that the procedure of calculation of life-cycle cost was being re examined and the contract could not be signed in the fiscal year 2013-14 due to BUDGETARY CONSTRAINT. END of CONGRESS ERA and GOVERNMENT
WHY WAS THEIR A BUDGET CONSTRAINT FOR DEFENCE AND SECURITY OF THE NATION? Was the national security not important than the so called BUDGET CONSTRAINTS?
Now comes NDA (BJP) after the election in April–May 2014. As disagreements over cost and warranty for aircraft produced by HAL continued, defence minister Manohar Parrikar said that the Sukhoi Su-30MKI could be acquired as an alternative to Rafale.
Air Chief Arup Raha disagreed, saying that the Su-30MKI and Rafale had different capabilities, they were not interchangeable. In Feb 2015, Rafale purchase was headed for cancellation as it had been misjudged to be the lowest bidder due to deficiencies in Dassault's bid.
On 25 March 2015, Dassault's said that although the deal was taking time, it was 95% completed. During Modi ji's visit to France in April 2015, announced that India would acquire 36 fully built Rafales citing "critical operational necessity.
The question lies why could not the CONGRESS resolve this disagreement and get Rafales deal in place? In July 2015, defence minister Manohar Parrikar informed the Rajya Sabha that the tender for 126 aircraft had been withdrawn and negotiations for 36 aircraft had begun
In January 2016, India and France signed a (MoU) for acquisition of 36 aircraft at a figure of ₹58,891 crore for the agreement. Now comes the clause which Rahul Gandhi is cribbing about because others are ignorant about this fact.
THE OFFSET CLAUSE The agreement had a 50% offset clause, which meant Dassault will invest 50% of the Rafale Price approx ₹30,000 crore back into India Out of the 50%, 30% amount will be reserved for the Defence Research and Development Organisation
During the CONGRESS era this offset Clause was only 30 % which was increased to 50% by the Modi Govt. The contract includes a 50% offset obligation to the tune of approximately Rs 30,000 crore, which is the largest ever in the history of India.
The 30% will be a boost to Governments efforts to promote Indian defence equipment manufacturers which will earn when Dassault purchases of goods and services from India as the OFFSET CLAUSE.
Now why is Rahul Gandhi questioning Modi Govt for Mr Anil Ambani? As a part of OFFSET Obligations Clause Dassault, invested Rs ₹ 8,829 crores in a Joint venture (DRAL) with Reliance. My question is was there any other company that had funds to invest for this Joint venture?
Reliance Group came forward & created the joint venture with Dassault. Ultimately, Reliance is a manufacturer and as a part of OFFSET Clause, this agreement was formalised! Why is Rahul Gandhi saying the Rafales are manufactured by Anil Ambani? He is just hiding the OFFSET Clause
Rahul accused that Anil Ambani did not obtain requisite Govt approvals for forming Joint Venture with Dassulat as an OFFSET Contract, but WHY DOES ANIL AMBANI NEED THE APPROVAL. As per the FEMA ACT, 1999 no government approvals were required for foreign investments of up to 49%.
The French government also rejected the allegations, saying that the offset contracts would be handed by four companies including Dassault and 500 companies would benefit in total. When the French Govt rejected the allegations, no wonder the Congress has their own personal ones.
Why was the technology not transfered to HAL and the Rafales manufactured in India? Due to the decade long delay under the Congress Era, India now could not afford further delays in getting Rafales for its national security. This was an emergency purchase.
Defence minister Nirmala ji said "that transfer of technology to HAL would not be economically feasible in a smaller contract for 36 aircraft, which was an emergency purchase to make up for a decade-long delay." The time was important, India needed Rafale ASAP for security
Rafale fighters are amongst the finest fighters in the world as it can take up several missions on a single flight. It was long ago in 1996 that India bought a fighter aircraft in Sukhoi-30. The Rafale will give IAF the a decisive edge with better sensors and weapons.
So the allegation which Rahul Gandhi and Congress Party made when yesterday was baseless. They just want to brainwash and blindfold those people who do not have knowledge and insights about the real facts.
To add on On 14 November 2019, the Supreme Court upheld its the previous judgement stating that no irregularities or corruption were found in the deal claimed by the opposition party.
The Comptroller and Auditor General's (CAG) Price comparison: The price of the 36 Rafale aircraft in the 2016 deal was 2.86% lower than the comparable price based on the UPA negotiated deal. Delivery schedule: Improvement of one month in the delivery schedule
The question above is still not answered Why not Hindustan Aeronautics Limited (HAL)? HAL charges Rs 415 crore for its indigenous Sukhoi-30 MkI, while each unit imported from Russia would cost Rs 330 crore.
Russian Aircraft Corporation MiG offered an improved MiG fighters with better performance and 20% cheaper than other competitors and HAL. I am not against HAL, but it lacks administration which definitely the Govt needs to look into.
Another question which Rahul Gandhi raises is why is the cost price of the Rafale so high today as compared to what they dealt with. First of all, there was no deal by the Congress, it was just negotiation and called be called a Deal.
In 2007 UPA governement had negotiated with Dassault Rs 560 crores which Dassault had rejected. Rejected because Rs 560 crores was not worth entering a deal. Dassault did not agree to enter in the agreement with Congress for Rs 560 crores
Assume 560 crores was agreed (hypo) now, this deal would only be for those 18 Rafales which Dassault was manufacturing themselves, it was not the price for 126 Rafale, as the remaining 108 were to be manufactured by HAL in India and Congress did not include the cost of those 108
Why is Rahul Gandhi claiming the price of ONLY 18 RAFALES Rs 560 crores as the Price of 126 Rafales? Where is the cost of the remaining 108 Rafales?Despite being manufactured in India, they would attract cost right? A common man will get brainwashed by this for sure.
Plus, the cost for Rafales as per NDA is more which is on account of better technology, maintenance, insurance and India specific models which was not in the UPA government negotiation. Dassault agreed to take assurance for all the 36 Rafales which NDA entered into
Another logically reason was price hike in NDA is on account of time lapse, UPA negotiated in 2007 viz-a-viz NDA in 2016. The price of the defence equipment increases and FOREX also plays an important role as time passes.
The EURO INR conversion rate in 2007 was 1 Euro- Rs 56 The EURO INR conversion rate in 2016 was 1 Euro- Rs 75 A very logical reason to price escalations. Had UPA govt finalised this deal in 2007,this could be avoided.
DISCLAIMER: The author is solely responsible for the views expressed in this article. The author carries the responsibility for citing and/or licensing of images utilized within the text.