Rajasthan Violence: A Protest or a Conspiracy?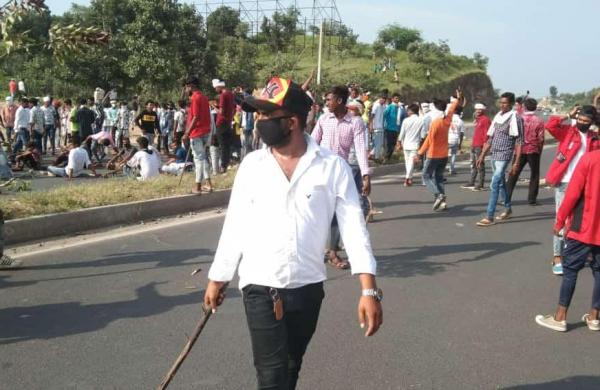 A big area of 25 Km on National Highway was captured for more than 60 hours by protestors claimed to be Tribals. Azadi Azadi slogans were being raised. Stones being Pelted. Police being beaten up. 1 person has died in police firing & 5 injured. Around 35 Policemen are injured. Houses & properties in this area are being looted. No, it's not Kashmir, it's happening in Rajasthan and interestingly no big Media house is covering it on a big scale.
It all started 22 days back when ST people started Protests in Rajasthan to fill all the vacant 1167 General quota seats also only from ST people. Basically, they demanding for 100% reservation for ST on these seats.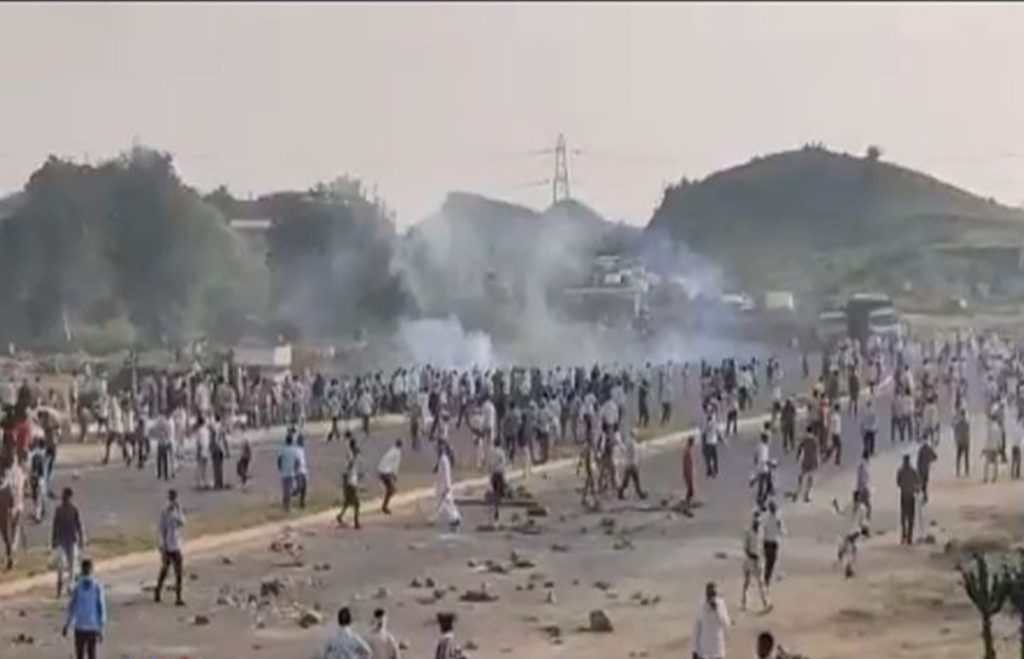 The whole story: On 12 April 2018, 5431 posts of the third-grade teachers were released for the tribal area. In Tribal areas, 45% of seats are reserved for ST, 5% for SC, and 50% for General. Students of SC & ST can pass by bringing 36% marks, but for the General Category students, it's necessary to bring 60% marks. So 1167 posts remained vacant as only 1554 students from the general category scored 60%. Now ST candidates say that the remaining 1167 posts should be filled by the students of ST who got 36% marks. High Court already denied it as 60% marks are necessary for these posts. Then rather going to the Supreme Court these people started protests.
Congress govt failed to communicate with them & these protests turned violent on 24th September. Now they captured the whole highway connecting Rajasthan & Gujarat. Locals told that all the people protesting are not from Rajasthan, many of them came from Gujarat, Chattisgarh & Jharkhand as their language is different & allegedly they incited Tribals to do violent protests. Then section 144 was imposed in the area & deployment of Rapid Action Force from the center was asked. The Internet was shut down.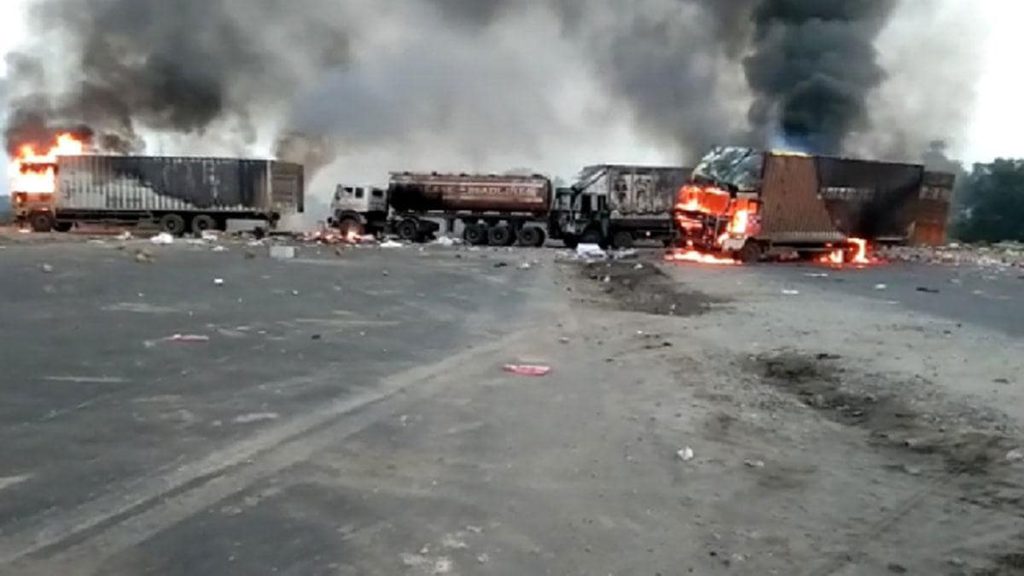 Everything is so well managed that even people in Rajasthan don't know much about it. No National Media house covered it & no local news channels covered it on a big scale. It's not for the first time that all this happening in Rajasthan. Also, remember the fact that these people protesting to be the Teacher. They want to teach the kids.
On 27th September, Minister Arjun Singh Bamaniya meets with the protestors and appealed to stop violence & restore the peace. When he asked about the outsiders he said No one came from outside, these are false reports but we will investigate it further. He further added that Jo hua so hua, use bhool jao or ab Shanti banaye rakho.
Seriously?
Then who's accountable to those whose houses were looted, whose vehicles were burned?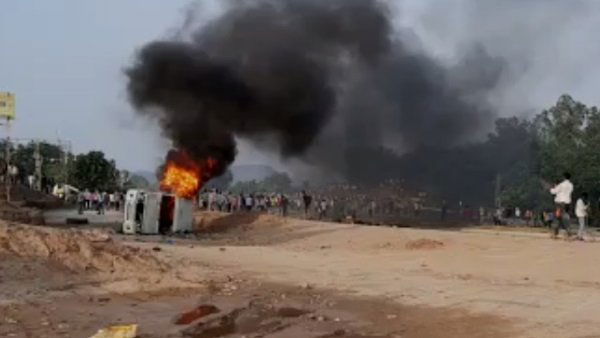 Interestingly according to Locals so many people protesting speaking different languages & came from Gujrat, Chattisgarh & Jharkhand.
How they came to Rajasthan in Corona & how it's affecting them?
Anything Fishy?
They raising the slogans of Azadi Azadi, captured 25 Km of area, jammed National Highway, beating the police force, torching vehicles & looting houses.
Do u really think it's just ST people protesting?
Isn't there a possibility of Missionary Nexus behind it?
Who asks for Azadi?
In my opinion, it's not just a normal protest, there can be a conspiracy behind it. The government should investigate it while being unbiased.
Note: Everything I said in this article is the best of my knowledge & based on my opinions but I won't confirm any of the facts said here. I just tried to put my opinions based on the news reports I read & the things the local people of Dungarpur told me. If there's any wrong fact or thing I said then I apologize for it in advance.
DISCLAIMER: The author is solely responsible for the views expressed in this article. The author carries the responsibility for citing and/or licensing of images utilized within the text.