Repeal of Farm Laws: an uphill Battle or Glee Path for Modi Administration?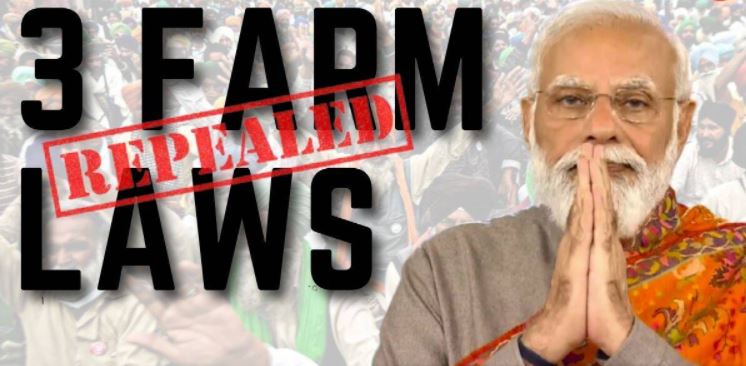 I am sure that many of us who are big fans of Shakespeare like me, may have read his play "???? ??? ????? ??????? ". You will be surprised that Why I am asking this question? The reason is that the recent decision of Prime Minister Modi to repeal farm laws reminds me of his play which implied that "The concerns of the play are trivial" as there is more to the play. It seems that the same corollary has been applied to Indian farm Law 2020.
After the economic reforms of the 1990s, it is not a hidden fact that hundreds of Indian farmers and agricultural workers had committed suicide. The total number of suicides will surely send chills down our spines. The reason behind our farmer's suicide is manifolds but the main demon who played a major role in worsening Indian Farmer's condition is "Middleman".
In the Election manifesto of 2019, the BJP party has emphasized Agricultural reforms. Committing to its promise, Prime Minister Mr. Modi introduced 3 Farm Reform ordinances in the month of June 2020, and in September 2020 after President Mr. Ram Nath Kovind Ji's assent, these 3 ordinances become law.
As per the Indian Government, it will benefit 130-150 million farmers of India. Even, IMF's Chief Economist Gita Gopinath has praised the Indian Government and has shown high hopes that these bills will improve the griming conditions of Indian farmers. However, a handful of farmers mainly from the state of Punjab and Haryana start their protest against these laws. It is worth mentioning that the percentage of farmers who protested against these laws constitutes just 2-3% of total farmers in India.
Initially, it seems that this farmer protests but after the rampage of Red Fort on India's Republic Day, it was revealed that external forces were involved in this protest. On further drilling, it was found that Pakistan ISI under its doctrine of "Bleeding India with a thousand cuts", is behind the events that ensued on January 26th, 2021.
Zee News Editor-in-Chief, Sudhir Chaudhary exposed on his Primetime show, DNA, that how the farmer protests had been infiltrated by Khalistanis and Anti-India elements located in western countries. He exposed the "Toolkit" document shared by Swedish Climate Activist and Nobel Peace Prize nominee, Greta Thunberg, on her tweeter account. In the toolkit, she had extended her support to the farmers. The toolkit also documents that How, When and Who will do the anti-India activities. The ONLY motto behind this is to defame the Indian Government and put international pressure on Modi Administration to withdraw the laws.
Farmers Association support on Farm Bills
Federation of All India Farmer Associations (FAIFA), a non-profit organization representing the cause of millions of farmers and farmworkers of commercial crops across the states of Andhra Pradesh, Telangana, Karnataka, Gujarat, etc., on behalf of the entire farming community had thanked the foresight of Prime Minister Narendra Modi and his government in formulating and successfully passing path-breaking Farmer Bills in the Parliament.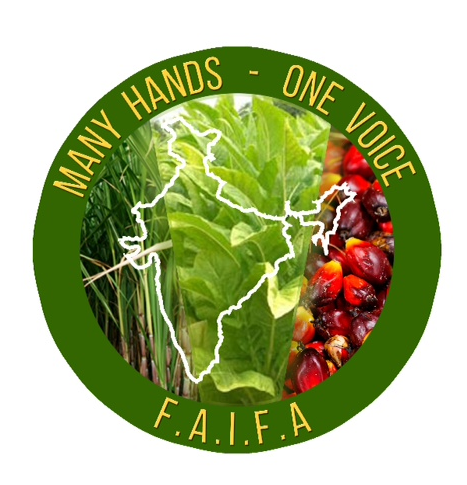 The statement mentioned "We at FAIFA believe that the new regime will give farmers the freedom to trade across states. It will also empower farmers to turn into traders of their own products and be in control of the process. The new set of bills approved by the government will go a long way in ensuring farmer prosperity and doubling of income. These visionary bills will ensure a sustainable and profitable future for the farming community".
FIFA stands by the pro-farmer bills passed by the government and sees them as catalysts to developing an agriculture-based economy for India. Farmer's Produce Trade and Commerce (Promotion and Facilitation) Bill, 2020, is a historic move towards building a One India, One Agriculture Market and will help in unlocking the vastly regulated agriculture markets in the country. It will open more choices for the farmers, reduce marketing costs and help them in getting better prices for their produce.
Commenting on the benefits, B. V Jaware Gowda, President of Federation of All India farmers' Association [FAIFA] said, "

The new regulation will create an ecosystem where the farmers and traders will enjoy the freedom of choice of sale and purchase of Agri-produce and promote barrier-free inter and intra-state trade and commerce outside the physical premises of markets notified under State Agricultural Produce Marketing legislations. These timely crucial steps taken by the government will serve as cornerstones for envisioning a fair market for farmers that lets them receive their fair price by letting them be in control of their incomes with the freedom to trade. These are cohesive decisions that will go a long way in fortifying an Agri-led economic development agenda for India that values its farmers at every step of the way

."
Congratulating the government on these agri-reforms, Yashwanth Chidipothu, National Spokesperson, FAIFA said, "The farming community is forever indebted to the visionary farmer-centric policies and reforms announced by the government. We believe that these bills will swiftly and effectively see farmers trade their own farm produce. Farmers' can sow their crops and act as skillful traders to get the right prices.[1]"
Repeal of Farm Laws
After almost one year of protest by a bunch of farmers and failed discussion between Farmer Union and India Agricultural Ministry meetings, finally, on November 19th, 2021 Prime Minister Modi repealed Farm bills.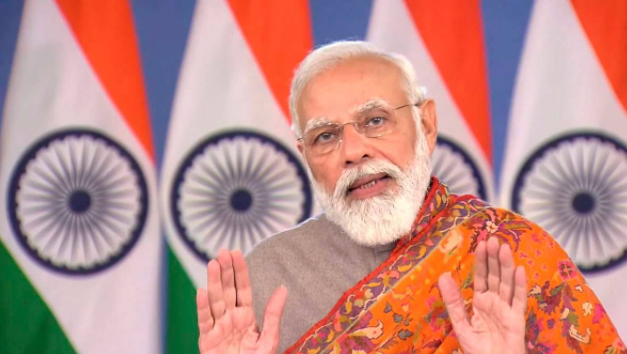 Modi's humility is well seen by the fact that he announced to repeal the farm bills on the GurPurab festival, the birthday anniversary of Sikhism founder Guru Nanak Dev Ji. He reminded the nation famous Punjabi verse, 'Vich Duniya Sev Kamaiye, Taan Dargah Baisan Paiyeea'. which means, 'by taking the path of service to the nation, can life turn out well.' The statement on GurPurab was stated with a deeply driven desire to send a message to Punjab Farmers which seems to be the most agitated.
In his speech, PM mentioned, "The bills were brought in the interest of the farmers, but now the government is being withdrawn in national interest. [2]".
So, there are two Questions from this statement. The first part of the assertion is "in the interest of the farmers" and the second part of the assertion is "they are being withdrawn in the national interest"?
What does Modi mean by both assertions he used in his statement?
Aren't these assertions contradictories?
Major National And International Events which happened When The Farmer protests were Going On
Let's walk through what happened in India and around the world which may have become obligatory for the Indian Government to repeal 3 Farm Laws.
A. Cabinet reshuffle in Modi's Administration
On July 7th, 2021, Modi Administration underwent a major reshuffle in which Law Minister and ministers related inversely to Agriculture like Chemicals & Fertilizers, Jal Sakti, Animal Husbandry, Dairying and Fisheries, and Micro, Small and Medium Enterprises resigned.
Now the question which arises is that Is the Farmer protest played a crucial role in their negative assessment?
The union ministers that had tendered their resignations were:
Harsh Vardhan, Minister of Health and Family Welfare.
Ramesh Pokhriyal Nishank, Minister of Human Resource Development.
Santosh Gangwar, Minister of State with independent charge in the Ministry of Labor and Employment.
Sadananda Gowda, Minister of Chemicals and Fertilizers. Debasree Chaudhuri, Minister of State for Woman and Child Development.
Sanjay Dhotre, Minister of State for Electronics and Information Technology.
Thawar Chand Gehlot, Minister for Social Justice and Empowerment.
Babul Supriyo, Minister of State for Environment, Forest and Climate Change.
Pratap Sarangi, Minister of State for Animal Husbandry, Dairying and Fisheries and Micro, Small and Medium Enterprises.
Rattan Lal Kataria, Minister of State for Jal Shakti.
Ravi Shankar Prasad, Minister of Law and Justice, Electronics and Information Technology and Communications.
Prakash Javadekar, Minister of Environment, Forest and Climate Change, Minister of Information and Broadcasting, and Minister of Heavy Industries and Public Enterprises[3].
B. Indian Borders on Highest Alerts First Time In The Last few Decades
After the Galwan conflict in June of 2020, in which 20 Indian Soldiers were killed in action and 40 PLA soldiers lost their lives, relations between India and China have plummeted to their lowest level in 5 decades.
It has been the first time in many many years that India's both western (LOC) and eastern front (LAC) are on the highest alert.
Indian Defense Ministry has ordered increment of BSF movement and increased deployment of the military to sensitive areas. There are reports that Pakistan has intensified the incidences of violent attacks and terrorist activities in Kashmir. Infiltration of drones carrying weapons and drugs from across the border in Punjab has seen a sharp steep recently. There are also proofs that China has fangled the Farmer movement by funding ISI for Khalistan. Satellite pictures show deployment of the heavy Chinese army and latest fighter jets along with weapons like S-400 on LOC, which is the border with India.
C. Afghanistan Debacle
In August 2021, Biden botched up a plan that had led to the fall of the US-backed government of Ashraf Ghani. Ghani's administration was considered an ally to New Delhi, and the swift takeover of Afghanistan by the Taliban present multiple problems for India.
First and foremost, India has long viewed the Taliban as nothing more than a proxy for its rival, Pakistan. The Taliban was nurtured and gained power in the 1990s with the help of Pakistan's terror-sponsored Inter-Services Intelligence (ISI) agency, and after the fall of the government in 2001, when the US invaded, Taliban leaders found a safe sanctuary in Pakistan.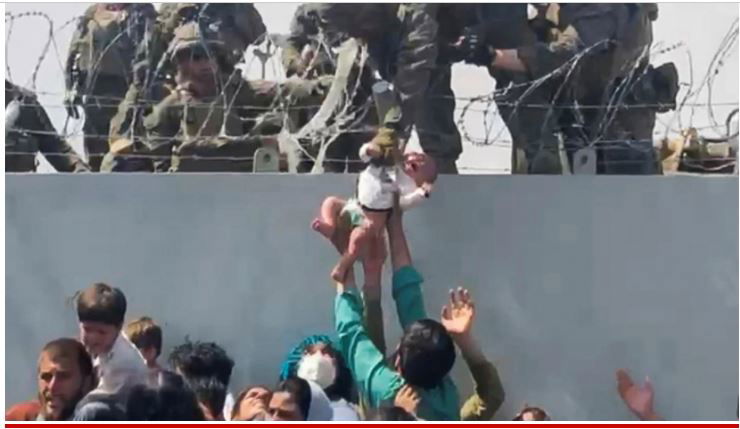 Since the start of this century, Pakistan, FATF's Grey Listed country has remained safe heaven where Taliban groups lived, trained, and regrouped. This had enabled them in August 2021 to take back Afghanistan by force and bring down the democratically elected government.
The second closely related concern is over the regional and domestic security risk that the Taliban regime poses. For decades, India's Kashmir has been embroiled in a separatist insurgency with allegiance to Pakistan. Two of the main Islamic militant groups who have been based in Pakistan are operating in Kashmir since the 1990s. Although Pakistan breeds many terrorist groups but the two terror groups, Jaish-e-Muhammad and Lashkar-e-Taiba, have historical ties to the Taliban.
According to a recent UN report, 

between 6,000 to 6,500 members of Lashkar-e-Taiba and Jaish-e-Muhammad have been active on the Afghan battlefield.
Douglas London, the CIA counter-terrorism chief across the south and south-west Asia until 2019, said he had little faith in the Taliban's pledges to prevent militant Kashmiri separatist groups from operating on Afghan soil[4].
D. Change of Canadian Defense Minister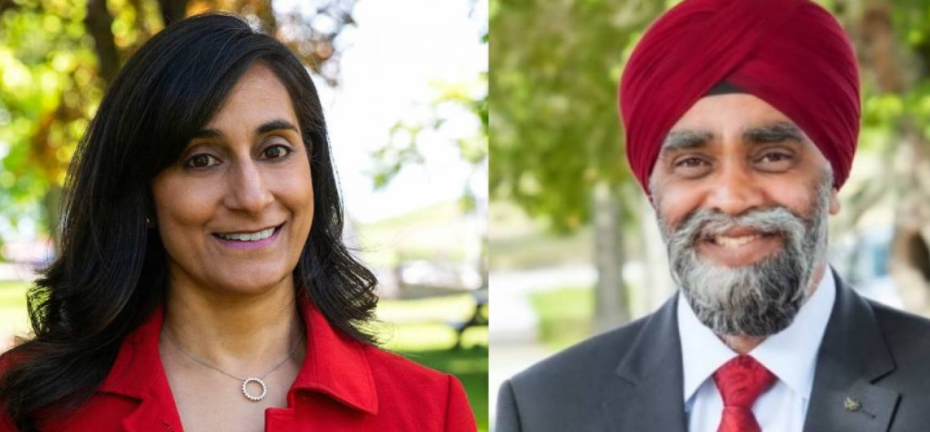 In September 2021, Canada went for Snap elections. Poll results showed that the Canadian Prime Minister, Justin Trudeau, will continue to remain in office, but didn't win a hoped-for majority in a snap election.
Democrat Party headed by Jagmeet Singh who is the biggest Khalistan supporter in Canada had lost nearly half their seats in 2019. In 2015, they had won 44 seats which were reduced to 24 in 2019. The biggest blow to this Khalistan support Party is that it lost the seats where they used to have consistent support, but struggled to win seats under Canada's first-past-the-post electoral system. However, in the 2021 Snap election, this party continued to win 25 seats[5].
In a major U-Turn shift, PM Trudeau replaced Canadian Defense Minister Harjit Singh Sajjan who is a great "

Khalistani Sympathizer

" with Indira Anita Anand when he unveiled his new cabinet.
Ms. Anand takes the helm of the embattled military amid a misconduct crisis in which Sajjan, Khalistani Sympathizer failed drastically.
Thus, in the third quarter of 2021, the world has witnessed upheavals in government both in the East and West parts of the hemisphere.
Like the third quarter, the fourth quarter also didn't give much promising hope.
E. China CCP Urges to Stock Up Ahead of Winter
On November 2nd, 2021, A statement from China's government urging local authorities to ensure there was adequate food supply during the winter and encouraging people to stock up on some essentials prompted concerned talk online, with people linking it with the widening coronavirus outbreak, a forecast cold snap, or even rising tensions with Taiwan.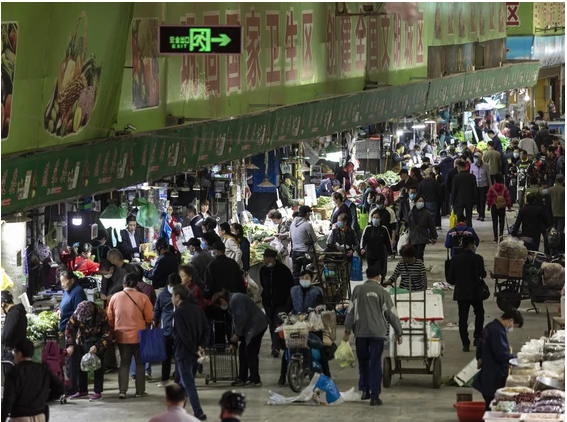 Some speculation is also seen of the increase of Indo-China border tensions which is going on since June 2020 after the Galwan conflicts. Many rounds of high-level meetings between both the countries happened but will no avail.
Chinese Ministry of Commerce urged local authorities to stabilize prices and ensure supplies of daily necessities including vegetables this winter and next spring, according to a statement. Chinese households were also encouraged to stock up on a certain number of daily necessities in preparation for the winter months or emergencies[6].
F. Request to Declare Sikh for Justice as Terrorist Organization
In 2019, India has already declared Sikh for Justice (SFJ) as Terrorist Organization.
After PM Trudeau sacked Defense Minister Harjit Singh Sajjan, one of the Greatest Sympathizers of Khalistan, on Oct 26th, 2021, a major move was taken by Indian Intelligence Agency (NIA) within 10 days.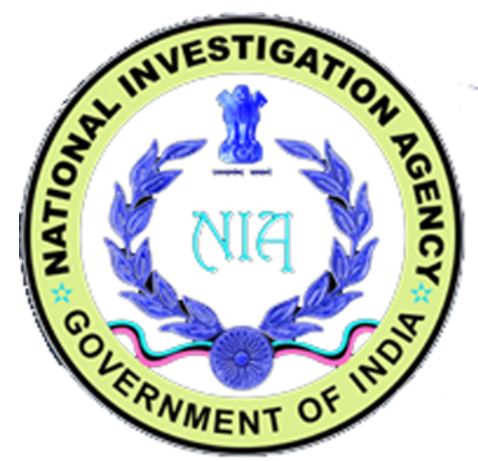 On November 5th, 2021, National Investigation Agency (NIA) has requested the Canadian authorities to declare the Sikh For Justice (SFJ) based in the US, a terrorist organization.
Led by an IG-level officer, the NIA team reached Canada on November 5th, 2021, to probe the sources of funding by organizations, including SFJ, for the creation of Khalistan.
They also said that the visiting team wanted to investigate the connection of these anti- Indian outfits' funding links of terrorist organizations like Sikh For Justice (SFJ) and other pro-Khalistani groups like Khalistan Zindabad Force, Babbar Khalsa International, Khalistan Tiger Force, who have become active in the recent past.
The team inquired with Canadian authorities about 

the pro-Khalistani groups funding sources from different foreign countries including the US, UK, Australia, and Germany.
Sikh For Justice is backed by Pakistan's notorious intelligence wing Inter-State Services (ISI) which has been trying to revive militancy in India, including the creation of Khalistan. It has been banned by the Indian government for involvement in terror

[7].
G. U.S. State Department Issued Travel Advisory
On November 17th, 2021, the U.S. State Department issued a travel advisory asking citizens to not travel to certain areas of India. "Terrorist attacks and violent civil unrest are possible in the state of Jammu and Kashmir. Avoid all travel to this state (with the exception of visits to the eastern Ladakh region and its capital, Leh)," the advisory stated.
It added: "Sporadic violence occurs particularly along the Line of Control (LOC) separating India and Pakistan, and in tourist destinations in the Kashmir Valley: Srinagar, Gulmarg, and Pahalgam. The Indian government prohibits foreign tourists from visiting certain areas along the LOC.[8]"
The multitude of Threats for India
Infiltration of Khalistani and Communist organizations in Farmers Protest is an open-ended truth. History has proven that both these organizations have proved to be the biggest threat to India's democracy.
Although, in the past, very few Afghan militants have traveled into Kashmir for jihad, and most consider it unlikely that they will start flooding in now in great numbers, partly because of India's draconian military counter-insurgency in the region.
For India, however, the palpable fear is that the Taliban's victory will embolden similar Islamist groups and individuals across the region, boosting the insurgency. There is concern that Afghanistan will provide a regional hub for militants who may carry out jihad on Indian soil and provide a flow of weapons and explosive materials over the border.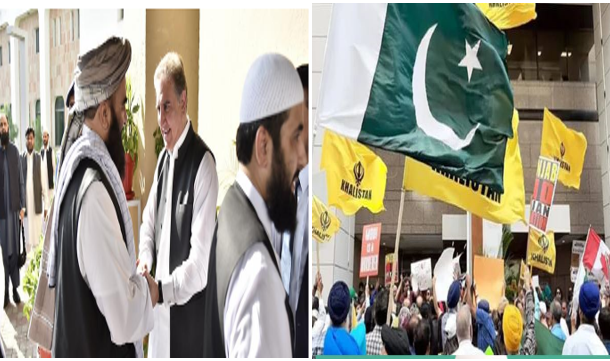 The military standoff of India on its western border with China has sent concern waves to all the Political Pundits of the world. China's Policy of expansionism has been the most heated debate both in the White House and the European Union. Although India is a member of QUAD Alliance, created almost 15 years ago but how relevant it will prove in case of a full conflict with the dragon, is a question that is still strapped.
The news of the Australia-UK-US (AUKUS), came just before the 24th September QUAD Summit. Will it be true to mention that this new grouping (AUKUS) hungover over China is just like the sword of Damocles, particularly when all four Quad partners are already aiming to counter China in the Indo-Pacific?
But again, I would like to reiterate that Alliances like AUKUS are still in the womb, and expecting any military help would be just like a rifle put under the rug.
As we can well perceive now that India is facing a Quaderal whammy of threats. Khalistanis, Pakistan, China, and the Taliban are joining hands, if not openly but  surely behind closed doors. Together, they form a new 

"Axis Of Evil

" - one that presents a clear and present danger not only to South Asia Power, India but to the whole South Asia and Indo-Pacific region too. Major Challenge to the Largest Democracy is that how New Delhi will neutralize this threat?
Events after PM Repealed the Laws
Now, let's walk through the sequence of events after PM Modi's announcement. The Prime Minister of the country announced in a televised address to the nation that the three bills will be withdrawn as soon as the Winter Session of Parliament begins later in the month of November.
Reactions of Sikh Community Leaders on Repeal of Farm Laws
Sikh Community Leaders have expressed sincere gratitude towards PM Modi's decision on the repeal of farm Bills. Let's look at their statements which give us a straight and fine clue.
Former Punjab Chief Minister and former Senior Congress Leader Captain Amarinder Singh tweeted, "Great news! Thankful to PM @narendramodi Ji for acceding to the demands of every Punjabi & repealing the 3 black laws on the pious occasion of #GuruNanakJayanti. I am sure the central govt will continue to work in tandem for the development of Kisani!"[9]
Reacting to Modi's announcement, Akal Takht Jathedar Gianni Harpreet Singh's said, "

We had worries that there were some groups in the agitation who were trying to distance themselves from the Sikh philosophy, history, sentiment, and tradition during the agitation. Then there were other groups that were attempting to turn the farmers' agitation into a Sikh vs Indian government or Sikh vs Hindu issue. We, as a community, could face serious implications due to such attempts. We are relieved from such worries for now. I thank the Indian government and Prime Minister Narendra Modi for neutralizing the big crisis that we were able to see heading towards the community

[10]."
Why Modi Government Took A Year To repel Farm Laws
The Supreme Court of India had already put a stay on the farm bills in early Jan 2021, so they had already become defunct. However, now everyone has a question — what was achieved in this whole year? Mayhem at Red Fort and blockage of highways on the outskirts of Capital City, New Delhi.
ABSOLUTELY NOT.
My dear friend, You are losing the main crux here!!!
Here according to me What the Indian Government achieved: –
First and Foremost, the Geo-mapping of all agricultural land in India with their owner's name and the exact parcel of land that they own was completed this year. This will help the government to know exactly small farmers who need Government assistance in case of any natural disaster like floods or drought. This will also streamline the exact amount of assistance under different Prime Minister Agricultural schemes.
Second, Farmers can now sell that much product to the FCI which their land can produce and they will get the payment directly into their bank accounts. This procedure is now online and so no one will have any hindrance to it. As a result of this, middlemen,

the main villain,

will be left with just a

2% commission

. So, the damage to the middleman is already done.
Third, Government must have a list of all Hawala money that was being pumped into this Anti-India movement. Not only that, Indian Intelligence Agencies must have revealed the names, account numbers, addresses of these hawala handlers even if they are living outside India so that their hawala money can be occluded.
Last but not least, this year-long protest has already given enough evidence to Indian Intelligence Agencies to put up a strong case to foreign governments to ban organizations and declare them as terrorist organizations. The perfect example is the request of NIA to the Canadian government to declare Sikh For Justice (SJF) based in the US, as a terrorist organization.
When the farmers really wake up and decide that they want to sell to anybody and not only to local Mandis, then it will be a protest in a true sense which will be worth watching.
Is Repeal of Farm Laws A National Plethora
Many of us are having a view that the repeal would never have happened. It will be a big shamble on our motherland.
But, let me reiterate you once again. THE AKAL TAKHT JATHEDAR HAD PRAISED AND SPOKEN AGAINST KHALISTANIS, AND HE IS NOT A BJP OR A GOVERNMENT FUNCTIONARY. His allusion is clear. Using the farm bills as a ruse, an entire industry sprung up to seed discord. The game of these groups is particularly diabolic since they fuse religious sentiments into what was an economic decision. "Attempting to turn the farmer's agitation into a Sikh vs Indian government" issue, these groups use all the resources at their command, including international funding. Their agenda is not economic but political. Their target is not farmer welfare but Modi in particular and the Indian state's acceptability in general. Had it been limited to just hatred of Modi Ji; it would have been par for the course.
After all, in any democracy, not everyone supports the most popular leader of the time. But the agenda of these groups transcend Modi. They are targeting the Indian state and its unity. We have seen in the 1980s what can happen when such religious toxicity is introduced in a border state of Punjab. Believe me, friends, I had witnessed those dark days of terrorism and unrest in the pious land of Guru Nanak Dev Ji.
It seems that Modi's lifelong project to bury any chances of a recurrence of those dark days.
To conclude, I would say that we have heard that one name of Lord Krishna is "RanChod". And the same way Modi Ji acted. To me, it seems that in the national interest, Modi had to take a step back on the Farm Laws. In the coming weeks and months, we will know how sagacious he has been in front of the withdrawal himself, putting his own image and reputation at stake. For a lifelong KARAMYOGI like Modi, the nation always comes first. It is worthwhile to mention that Modi's demeanor was excellent when he came on National TV to declare this repeal. He narrated like a Patriotic leader, a True Statesman and his stature went up tremendously. Western Media narrative is always to portrait Modi Ji as "Divider-in-Chief" and after this repeal they must be scratching their heads as their last 7 years lies are now lying in the Gutter. So Let's relax, and enjoy my fellow Bhartiya Brothers and Sisters.
…"ABHI THO PARTY SHURU HUI HAI "…
---
[1] https://agritimes.co.in/farmers/farmers-organization-supports-new-farm-bills-help-liberation-from-trading-cartels/
[2] Akhilesh Mishra writes: Understanding why PM Modi announced withdrawal of farm bills (indianexpress.com)
[3] Ravi Shankar Prasad, Javadekar, Vardhan, Pokhriyal, 8 other ministers resign before Cabinet rejig : The Tribune India
[4] India weighs up new security risks in wake of Taliban takeover | India | The Guardian
[5] Canada election 2021: full results | Canada | The Guardian
[6] China Urges Stockpiling on Winter Food Supply, Prompting Online Worry – Bloomberg
[7] NIA requests Canadian govt to declare Sikh For Justice a terrorist organisation | Deccan Herald
[8] US travel advisory flags rape in India, asks American visitors to exercise 'increased caution' (theprint.in)
[9] Capt Amarinder Singh thanks Modi on repeal of farm laws, sets the tone for his possible future alliance with BJP: The Tribune India
[10] Akal Takht Jathedar thanks PM Modi for 'neutralising crisis looming over Sikhs' | Cities News,The Indian Express
DISCLAIMER: The author is solely responsible for the views expressed in this article. The author carries the responsibility for citing and/or licensing of images utilized within the text.