Resurgent Bharat, India's Driver of Growth Post COVID.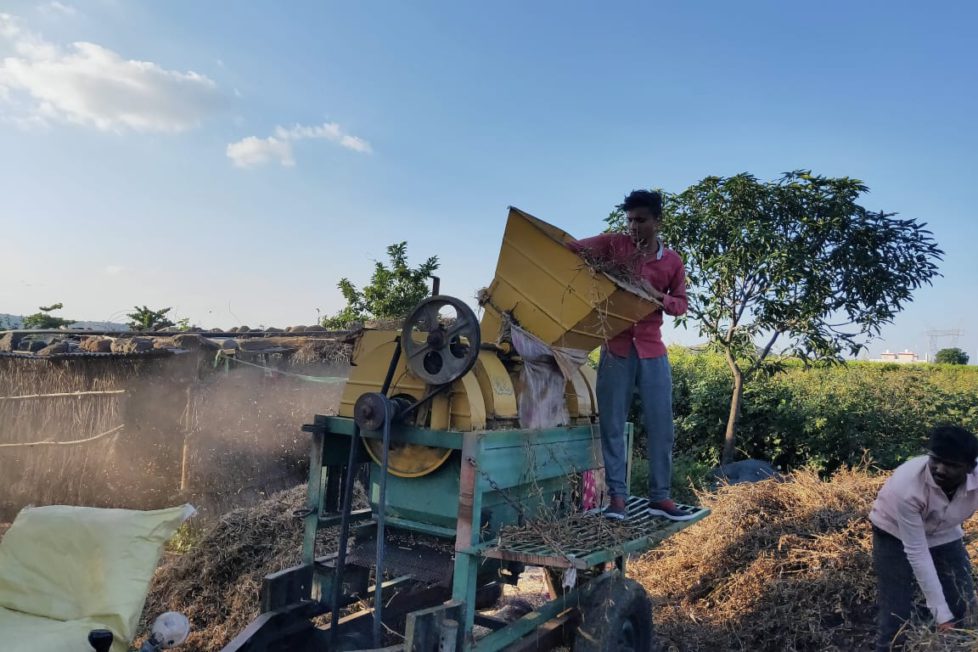 When Prime Minister, 'Narendra Modi' on 24th March, 2020, announced a nationwide complete lockdown with effect from stroke of midnight with regard to curtail the spread of COVID-19. The most pertinent question that country faced was how an already stressed economy will revive, that was already witnessing a decline in GDP numbers from past 6 quarters. As the experts viewed that India might have negative GDP growth rate or a GDP as low as 0.5%-1.2% on account of low GST collection, dip in sales and low revenue collection both for the center and state. The present quarter numbers are yet to be declared to see at what trajectory India has grown amid the on-going COVID-19 pandemic.
The government with a view to tackle the economic menace of COVID-19 pandemic announced a slew of measures including the 20 lakh crore stimulus package which was equivalent to 10% of the country's GDP. But as the YoY basis comparisons were made a trend was witnessed on a pan India basis. There was a surge in demand of goods that were consumed in rural areas.
Taking the classic example of tractors sale, Though Mahindra's saw a decline in their exports practically at zero but the overall sales of Mahindra Tractors rose by a decent 3% on a YoY basis in the month of May on which 'Anand Mahindra', Chairman of Mahindra Group tweeted stating, "Back to basics, Rural India will drive India's Growth", whereas L&T and other cement manufacturers witnessed an increase in their sales by 6%-8% on YoY basis. Even the pioneers of FMCGs witnessed the similar patterns of growth Hindustan Unilever and Patanjali reported an increase of 7.7% and 6.9% respectively in the rural areas. With this the trend is suggestive of the fact that "Bharat, will drive the India's growth engine in coming years". With India still awaiting its COVID peak and vaccines still been seen as a far-fetched distant dream, at least for next 6 months the urban clusters industrial and economic activity will probably remain jeopardized only. As no one can make predictions as and when the deadly virus will completely be eliminated as there are huge probability of a second wave and even worse a 3rd wave.
When I say Bharat I am indicative about the rural population that thrives on agriculture and its well-being. With an IMD forecast of good rainfall India's agriculture is set to witness a boom this year. But the question still remains relevant what will make "Bharat, India's growth driver". The answer lies in the slew of agricultural reforms announced by the government of India in the course of on-going pandemic. The reforms have let the farmers free from the clutches of traders and rudimentary APMCs which acted more as a profit making agencies rather than crop produce selling and procurement facilitators. The current government has completely turned the tables and the approaches with which agriculture was viewed; it has been turned upside down. Earlier agriculture was viewed from government's point of view but now agriculture will be viewed from a farmer's perspective, that is, as the government pushes for a free to sell approach for farmer's produce across the country and establishing more cold storage units farmers now have a bargain power in their hands which was missing earlier. It's not only about the bargain power but also about the positive impacts that it would create for the marginal farmers and small farmers.
Marginal farmers and small farmers have always been under the pump of distress selling and bank debts but the new agriculture reform does a course correction by focusing on creating and ensuring functioning and operationalization of Farmers Producer Organisation (FPOs). As the new structural changes allow small and marginal farmers to get connected with the FPOs, it will prove as a boon for them as they will come within the economies of scale terms of production. The FPOs will not only facilitate in selling their produce but as an add on will facilitate easy credit solutions, introduction to new technologies and best practices and most importantly involvement in contract farming.
In India majority of farmers belong to the category of small farmers only (nearly 65% of the farmers population who land holding of between 2 acres to 5 acres), with them getting connected to the FPOs puts them in an advantageous position as they will be free from the clutches of traders and distress selling. This will put additional income in their hands that in turn will be invested by them in producing good quality yield in their fields. With farmers investing more in their fields the demand for agriculture based products (tractors, fertilizers, pesticides, agriculture equipments etc.) will also increase giving a market push in manufacturing or selling of these products. But can only a push in demand for agriculture products drive India's growth engine?, probably not but it depends upon the complete holistic picture. With a good agriculture yield, money in hands of farmers, increase in demand for agriculture based products and many small food processing industries (under MSMEs) coming up at the local level and village level. Who are now being recognized as the key player of the supply chain for bigger FMCG companies and major retail outlets, the economic engine has kick started as locales are getting job or employment in their areas there by increasing the purchasing power of the villagers. With increase in purchasing power the demand for various products will also increase in the villages across the country, with increase in demand, the manufactures will push for meeting the demands. Therefore contributing to the overall growth story of the country.
With PM's call for Aatamnirbhar Bharat and rise in sentiments of boycotting of Chinese manufactured products. The villages in India have already stepped up in fulfilling the vacuum that it has created in terms of seasonal product and daily use product. Taking a small example of upcoming rakhi festival, the self help group (SHGs) women at villages started manufacturing rakhi's at village level that were made of bamboos having beautiful craft work done on it was sold to registered traders of CAIT who marketed them all over the country through various online and offline channels. Talking of another example is the villages of Morbi district in Gujarat that has geared itself to produce toys that were earlier imported from China and are now almost ready to produce toys to match up the demand currently at local level and then in a period of six months at national level. Not only these but many manufacturing units under MSME are being established at village level to meet the local demand whose impact will be visible in the 3rd and 4th quarter of the economy. Our resurgent Bharat will put India on a V shaped growth trajectory that may surprise many as it will be contrary to their opinions. But the fact that the economic engine of Bharat has gained new momentum and has kick started efficiently will prove that "Resurgent Bharat will be driver of India's Growth in coming times".
DISCLAIMER: The author is solely responsible for the views expressed in this article. The author carries the responsibility for citing and/or licensing of images utilized within the text.