Rise of Hindutva Ecosystem : An Eventuality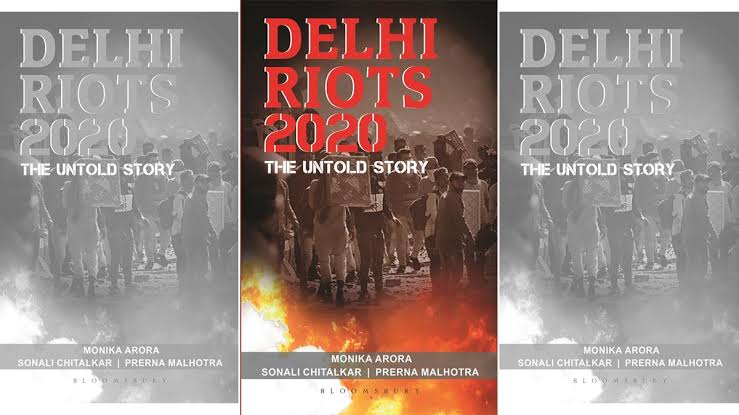 Recent incident regarding Bloombury and book on Delhi riots resulted in an earth-shattering event in publishing world with rise of 'Garuda Pakashan'. Suddenly, publishing Ku Klax Klan cartel of HarperCollins, Penguin and Bloombury with their Hindupobhic patrons lost their empire. In one shot, veto power of.Khan Market was consigned to dustbin of history and we saw mainstreaming of a publishing house sympthetic to Hindutva worldview. The large market share waiting for 'Garuda Pakashan' can lead to mushrooming to similar clones and creating a domestic market dominated by 'Hindutva Publishers'. This incident has some precedents in near history and also imparts some lessons for future as well.
Lesson No. 1:- Indians are nationalist by default and patriotic Indians is largest market segment in country which makes them highly attractive commercial opportunity.
If we go one decade back, people might not believe but there were absolutely no options for right-leaning audience in electronic media. Every channel was competing to show highest deference towards congress regime. With lack of representation for right-wing and frustrated with narratives like 'Hindu Terrorism', some people like me turned to social media groups on 'Orkut'. It was largely ineffective with really 100 armchair activists trying to win narrative battle against entrenched mainstream media through a platform with reach to less than 1% of countrymen. I gave up after 2009 elections but my strong-willed friends soldiered on. Come 2014, social media domination of right-wing was so comprehensive and far-reaching that even mainstream media was forced to align with trends on social media. Suddenly, old NDTV hands like Arnab Goswami spotted a market gap in electronic media and rest as they say, is history. Today, you can find adequate representations of right-wing in TV panels with freedom to propogate hindutva worldview. I am not particularly fan of Arnab, his loud sermons and his in-your-face journalism. For example, in case of SSR, entire coverage was bordering on hell-hole madness. However, when I saw so called grilling of Rhea Chakraborty by some Lutyens' pimp, it made me realise importance of media like 'Republic' in keeping old establishment on toes which used to get away with wrongdoings and false narrative in yesteryears.
Lesson No. 2:- Hindus take constitutional principles specially Freedom of Expression (FoE) too seriously and that is only delaying rise of Hindutva ecosystem.
For decades, Nehruvian elite had maintained significant control over platforms and mediums while selling fraud of FoE to Hindus. FoE without access to platforms is like a gun without bullets. While state was backing Lutyens' establishment with its narrative, right-wing managed only token presence, that too with sweeping discretionary power vested in left-liberal cabal. Whenever Nehruvian elite has dropped pretence of constitutional values, it has helped hindutva. 'Shahbano' case helped hindutva in breaking glass ceiling of secularism. Left has remained committed to create its own ecosystem and worked hard over the decades for the same. For some reason, right-wing has remained hesitant in building its own ecosystem while keep engaging in courting goodwill from leftist ecosystem. Hindus only created their own ecosystem when establishment is arrogant enough to drop pretence of FoE. Whether it's purge in electronic media after NDA defeat in 2004 or canning of book on delhi riots, denial of FoE to Hindus has played a great role in growth of hindutva over last 2 decades.
Lesson No. 3:- Old establishment is desperate and making fatal mistakes. Rise of fully-functional Hindutva ecosystem is in full-gear.
Of late, we have been hearing about discretionary blocking of right-wing handles on social media platforms. Left is fuming early gains of right-wing social media and corrupted the workforce with its poisonous ideology. With losing old bastion, left is desperate to show who is boss. Best thing that can happen with right-wing in present times is wholesale blocking of right-wing supporters from social media platforms. That would force Hindutva to create its own social media platforms with freedom to propagate it's narrative. Twitter is a commercial company with accountability to its shareholders and it cannot afford to become NDTV of social media platform. Next in line are OTT platforms and movie production houses. Eventually, time would come in next few months when left would bully US-based OTT platforms to de-platform a series in name of Islamophobia or bigotry which would make case of Hindutva-rooted OTT platform. Who would not like to watch a series on Krishnadev Raya or Lalithaditya instead of violence, sex and extreme Hinduphobia ? Hindus form world's largest self-disciplined rules-bound aspiration entity which can make or break new businesses at will.
Do you think John Abraham is more patriotic than SRK ? One decade ago, all big banners were busy in propping narrative of Muslim victimhood with movies like 'Chak de India', 'My Name is Khan', 'Qurbani' and 'Fanaa'. There was a much bigger nationalist market out there with no product. Out-of-work people and hardcore communist like John Abraham revived their career with 'Parmanu' and 'Batla House' and followed up by deracinated Karan Johar with 'Kesari. Masses managed to override decades of foreign-funded agenda-peddling with commercial rewards in last few years. Similarly, Hindutva ecosystem is an eventuality driven by commercial compulsions of entrenched entities and strong sentiments of crores of Hindus.
DISCLAIMER: The author is solely responsible for the views expressed in this article. The author carries the responsibility for citing and/or licensing of images utilized within the text.