Request to TrueIndology : Please Stay Anonymous, For Your Own Well-being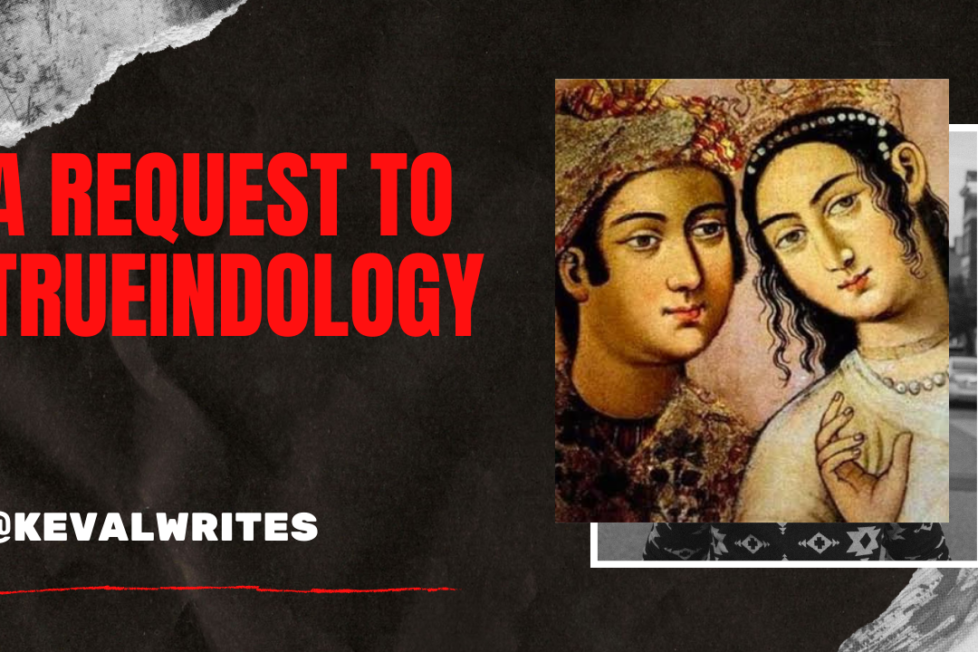 True Indology has faced numerous suspensions on twitter for no reasons whatsoever. Twitter's anti-right bias is well known, but silencing non-left is a worrying trend. First his account with a staggering 220k followers was suspended a year ago, after which his comeback account took a years or more to cross the set milestone, only to have his account suspended due to his heated twitter spar with IPS officer Rupa, and to deepen this already heated issue, IPS Rupa got his account suspended.
Many Days have gone by since we've got any news regarding his account, up until just now. With True Indology posting on Facebook about how twitter still hasn't given any reason to his numerous appeals and now he'll go the legal way. With that post, he also declared that he made a new twitter account @TheTrueIndology, with a profile picture of supposedly himself. This is definitely a worrying sign, with many of his followers requesting him to stay anonymous.
Now here i just want to make a very sincere request to True Indology, arguing on why it's best for him to stay anonymous.
1) We've seen what happened to Kamlesh Tiwari, for being outspoken hindu supporter and raising his voice against extremists. We don't want this to happen to you.
2) Revealing your public identity might be a must-do step for legal action against twitter and fight for your account,though I'd just say accounts can be made again (I know it sounds unfair to say this out rudely, especially when an account with a huge 230k followers is unfairly eliminated) but Your life still is way more precious.
3) The Indian Far Left is completely hellbent on destroying any non-leff voice it could in anyway possible, revealing your identity will only take you in a deeper rabbit hole.
If Revealing Your identity is only way to get back your account then it's better to let go, really.
4) Many People argue that True Indology might be residing outside, not in india but that really doesn't guarantee any safety. We all know extremist elements are lurking everywhere.
---
Few suggestions :
An alternative to twitter would be joining parler. A platform founded for conservative RW voices with more openness to free speech than twitter.
Starting a YouTube channel which will definitely help him grow his reach much rapidly then twitter.
Writing more of WordPressblogs rather than direct twitter threads when it comes to controversial subject matter, though i know it's tedious but surely grants lower, much lower risk to your tweets being flagged by twitter algorithms.
Being someone who didn't know much about Hinduism and who used to take everything for granted, your tweets and threads are eye opening to people like me. Like I said, You don't remain just an individual rightnow, You represent every Indian voice out there who's searching for some meaningful way to delve deeper into Hinduism & history, and understand it without having to be manipulated by the so called "eminent historians". You Represent EVERY ONE OF US, and that's why – Please take care of yourself and don't take any step in hurry. You're precious to all of us.
DISCLAIMER: The author is solely responsible for the views expressed in this article. The author carries the responsibility for citing and/or licensing of images utilized within the text.