RSS: Perspective with Unbiased Lenses
Every business or organization looks for managers capable of managing task/project to take it to the desired goal with available resources, in time. The ability of a manager is not judged during normal course of work but when he/she faces challenges and critical situations. A great manager with his stable mind and broad outlook manages the situation effectively and makes the project successful. Businesses/organisations have these constant challenges to develop great managers.
Let me bring your attention to a social organization, which is well – known worldwide as "Rashtriya Swayamsevak Sangh" (RSS). Few ideological and political distractors bash to represent RSS as Hindu fanatics or wing of BJP. Let us put the facts straight sequentially.
Swayamsevaks (Volunteers) are developed through Shakhas, different courses and training programs. They are moulded and inspired to serve society as though every individual is a family member without looking into caste and religion. The Principles of Hindutva or Sanatana Dharma "Vasudhaiv Kutumbakam" and "Loka Samasta Sukhino Bhavantu" is completely soaked into each Swayamsevak and hence you will find lakhs of Swayamsevaks are continuously working during Corona Phase I & II even when everyone else fears for their life. However, Swayamsevaks are not bothered about their life and few even lost their lives. Door to door testing, providing help for vaccination drive, Plasma, oxygen facility, Covid centres, Medical equipment, Blood donation camps, food, awareness camps, counselling, Yoga sessions, phone calls to patients and relatives. Each activity is carried out using the management principles, planning, organising, execution, coordination, communication, directing and controlling. Businesses and various organisations can seek guidance and help from RSS to train their employees through various courses to learn life skills and to bring glory to organisation or business.
Even during natural calamities like floods, earthquakes, Tsunami, Swayamsevaks will jump into action without waiting for anyone's instruction, reason is belongingness for the society and country. Should we call RSS Swayamsevaks as religious fanatics if they are following the principles of Sanatana Dharma and serving society without any prejudice, rich or poor, black or white, no religious and caste discrimination?
We need to appreciate Swayamsevak's even though they never do any social work for appreciation. Segment of media, few organisations working at the behest of foreign organisations always show RSS in bad light to create negative perception in the minds of Indians, however to their frustration, RSS is expanding its wings all over the world to serve the society and unite people for the better world. Haters need to introspect and be vigilant about the work RSS and associated organisations have undertaken.
It is accused that RSS works only for Hindutva. When Hindutva or Sanatana Dharma teaches to bring good practices for the welfare of society and nurturing environment without harming any other religion. What is wrong in inculcating ideology that helps everyone to grow as a part of society spiritually and materially and taking care of environment at the same time?
RSS has never forced anyone to get converted into Hinduism. It has never forced a girl from other religion to marry a Hindu boy using wrong tactics. RSS schools are not meant for creating religious extremist by just teaching one religious subject by a religion obsessed teacher. They teach ancient as well as modern education comprising Maths, Science, languages with life changing moral values.
Regarding Ram Mandir issue, Yes, RSS fought for the place where Bhagwan Shri Ram was born. Every religion has faith in their god and has big place of worship across world. Is it not a duty and social responsibility of every individual to respect the sentiments of Hindus based on their faith? Hindus always believe in social and religious harmony. Therefore, RSS did not battle against any religion but for faith of more than 100 crore hindus.
RSS has many sections/departments as per the need to improve on various social and national aspects.
Request to every Indian from any background especially youngsters to be part of RSS and associated wings to grow and learn life skills/management and do something for society, environment and nation as we are indebted to Mother Nature and this great country.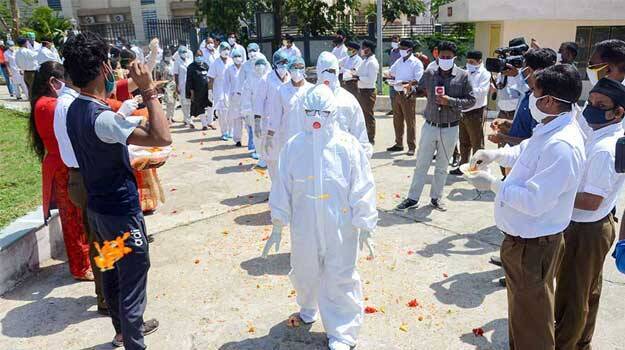 DISCLAIMER: The author is solely responsible for the views expressed in this article. The author carries the responsibility for citing and/or licensing of images utilized within the text.