Sabrina Singh : A Hindu Hater, Anti India Press Secretary of Kamala Harris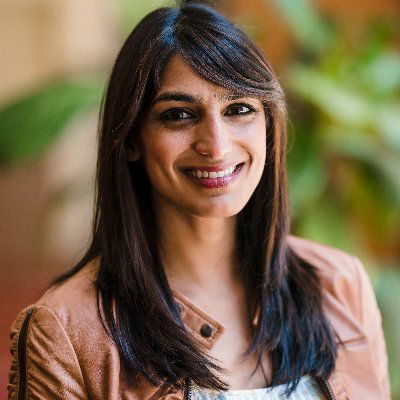 Kamala Harris , Democrat Vice President candidate for upcoming USA elections is trying to push media stories about her hindu roots, but Kamala Harris has been an Anti Hindu and Anti India throughout her political career. Even people selected hy her in her close circles are full of hate for Hindus and India.
Senator Kamala Harris has roped in Indian-American Sabrina Singh, who previously was the spokeswoman of two Democratic presidential candidates, as press secretary for her Democratic vice presidential campaign.
Sabrina Singh, 32, previously headed the press shop of two Democratic presidential candidates — New Jersey Senator Cory Booker and former New York mayor Mike Bloomberg
Meet Sabrina Singh, Kamala Harris new Press Secretary. Just look at the HATE for India, Modi & Hindus. Do Not FALL for it. They're trying to Seduce American-Indians for Votes then they will laugh in your face.
Here are some example of How hateful Sabrina Singh is for Hindus and Indian culture:
She is so full of hate for Hindus, so blind in her hate that she decided to declare CAA act passed by Parliament of India as Anti Muslim without even reading it. In an interview given to Politico she declared CAA as an act that converts muslims into second class citizens.
Last year, Kamala Harris press secretary Sabrina Singh talked about what she considered the most pressing issues which deserve more attention in the United States… look at her response :
Hindu Americans can never vote for someone who is so filled with hate against Hindus. Social media is already abuzz with how appointing Sabrina Singh is a clear message that Kamala Harris is just playing in the hands of Islamic Jehadi Groups. Look at some of tweets on social media after appointment of Sabrina Singh :
DISCLAIMER: The author is solely responsible for the views expressed in this article. The author carries the responsibility for citing and/or licensing of images utilized within the text.