Saif Ali Khan: Eulogising Taimur to Ravan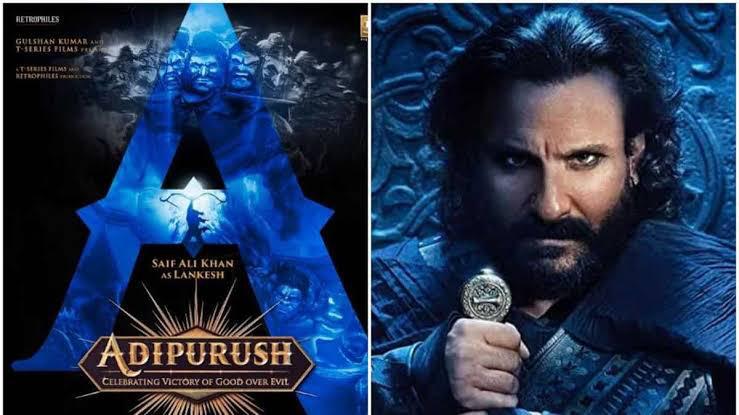 The Bollywood has always whitewashed and varnished the atrocities and genocide committed on Sanatanis by Islamic invaders from Mohammed Bin Qasim in 712 AD to the home grown foreigner, Aurangzeb (1618-1717) in several Hindi movies. The twitter handle @GemsofBollywood has brought out the various denigrating anti-Hindu dialogues mouthed by the Bollywood biggies including the most revered superstar Amitabh Bachchan.
While all the established Hindu actors and actresses have no qualms in uttering anti-Hindu dialogues, the Muslim bigwigs of Bollywood go even further by naming their children after the infamous brutal mass murderers and rapists of Hindus. A famous point in case is Saif Ali Khan who has named his son Taimur, after the most barbaric Islamic invader Taimur Lung (Taimur the Lame). We have the mainstream media giving us a daily dosage of Saif's son Taimur's everyday life so that the name Taimur doesn't anymore evoke any hatred for the marauder Taimur Lung.
As if this isn't enough the so-called secular Saif Ali Khan, has now come up with a new trick perhaps to justify the demolition of the revered ancient temple of Bhagwan Ram marking his birth place in Ayodhya by Babur's General Mir Baqi and constructing a blighted structure over it called the "Baburi Masjid", named after Babur's adolescent 17year old boy lover called "Baburi". Saif is now making and essaying a key role in the movie, "ADIPURUSH" which is reportedly based on the story of Bhagwan Ram and Ravan. Saif is playing a character similar to that of Ravan and justified in an interview on Dec 6, 2020 the kidnapping of Devi Sita by Ravan by saying, "since Lakshman had cut off the nose of Ravan's sister Surpnakha, it was justified that Ravan kidnapped Sita".
This has openly brought out Saif's jihadi nature to the fore as he is only following the strictures in Quran for its followers to abuse and denigrate polytheists and idolaters as also justify making captured non-Muslim women sex-slaves. For Saif's kind information, Sanatan Dharma punishes the rapists with death penalty and doesn't stone rape victims to death as per Shariat. By the way, what can you expect from a person whose mother converted to Islam to marry a Muslim and passes off herself to be a Hindu (Sharmila Tagore) when she has actually converted to Islam renamed herself "Begum Ayesha Sultana". In all probability the best kept secret would be his wife Kareena Kapoor's conversion to Islam before marrying him as they did undergo a Nikaah even after the much-touted civil marriage.
Why does not Saif Ali Khan make movies on the events and life of Prophet Mohammad? Why not a movie on the birth of jehad and practice of jehad enjoined in the Quran for all Muslims to convert the whole world into Darul Islam and mercilessly kill all those who refuse to accept Allah as true God and Mohammad as the only Prophet? Perhaps Saif Ali Khan and his ilk in Bollywood were just practicing Al Taqiyya and biding their time to convert all Sanatis to Islam.
A complaint has been filed against this odious movie ADIPURUSH by an advocate in the court of Additional Chief Judicial Magistrate (ACJM) in Jaunpur in Uttar Pradesh. Notably, "Muhammad, the messenger of God" movie was banned because the notorious Raza Academy declared it blasphemous, so also the Da Vinci Code movie and book was banned in India because the Church claimed the movie was blasphemous. Not to forget Kamlesh Tiwari was first jailed and later very brutally murdered by jihadis because he criticised Prophet Muhammad. Whereas a Mani Ratnam with his movie Raavan or a Saif Ali Khan with his movie Adipurush gets away scot-free abusing Bhagwan Ram and justifying kidnapping and coercion of Devi Sita by Ravan for some imagined atrocity to Surpanakha, who was an ogress and could have devoured hundreds of Mani Ratnams and Saif Ali Khans for breakfast or lunch if she had chosen to!
So, Saif for a change we are waiting for your movie on unadulterated Muhammad's life and teachings for waging jihad for Islamising the world. I am quite sure Saif wouldn't dare to portray Muhammad in a movie as he might be made headless soon by his own co-religionists!
DISCLAIMER: The author is solely responsible for the views expressed in this article. The author carries the responsibility for citing and/or licensing of images utilized within the text.