Sardar Singh Rana – The Karna In Bharatiya Swatantrya Sangram.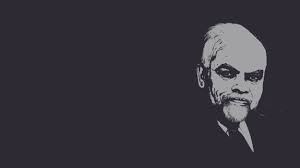 #KrantiveerSardarSinghRana
There were none like him, and there won't be in future.
Story of an Exiled Freedom Fighter who earned Billions with the sole aim of liberating Bharath & spent every penny for the same.
Rana was born on the auspicious day of Shree Rama Navami on 10th April, 1870, a classmate of MKG at school, Rana finished his graduation from Elphinstone and Fergusson College, where he came in contact with Lokmanya Tilak and Surendranath Banerjee.
Rana Passed the Bar-At- Law examination from London. Received his degree of Barrister in 1900.
He served as a translator to Jivanchand Uttamchand, a jeweller from Cambay who was in Paris for World Trade Show.He became an expert and began a jewellery business trading in pearls.
He was a founder member of 'India House' at London. Along with Pandit Shyamji Krishnavarma, Madam Cama and V D Savarkar, revolutionary movement of Independence of India was set in motion from 'India House'. Credit goes to these 4 people for the beginning of era of bomb and pistol in India.
He was appointed as a Vice President of 'Home Rule Society', London.
Sardar Singh Rana was a pioneer in publication of English News Paper: 'Indian Sociologist' from London, Pandit Shyamji Krishnavarma was the Editor of the paper. Bold articles, exposing atrocities, cruelty and tyrannical rule of British Empire in India, began to be appeared in Indian Sociologist aggressively.
He announced 3 scholarships, each of Rs 2000/-, in Indian Sociologist for the Indian students who wished to have further study abroad. Including Veer Savarkar many Indian students received these scholarships. After Independence of India, when first Parliament was constituted by elected MPs from all over country, around 60 MPs were there who had received Ranaji's scholarships.
The Entire arrangement of printing of the book: 'War of Independence – 1857 written by Veer Savarkar, was done by Ranaji. The book was secretly dispatched to India by him.
The event of first war of Independence – 1857 was completing its 50 years in 1908. A glorious celebration programme was organised at 'India House', London. Ranaji was the president of this historical programme.
Mean while, he was exiled from India by British Empire. His entry into India was banned, because of his revolutionary active role in the activities for Independence of India.
He settled down his diamond and jewellery business in Paris, France. Here, he became citizen of France.
Madan Lal Dhingara shot dead Curzon Wyllie in London. The revolver was provided by Ranaji. As a result, investigation stretched to his residence of Paris.
In Paris, he is known to have lived with a German woman known as Recy who although she was not married to him came to be known as Mrs. Rana. They married in 1904 when his first wife told to do so. His both sons moved to Paris to stay with him.
1 st world war started in 1914. England as a friendly nation with France in war, put pressure on France for the arrest of Ranaji, who was an enemy of British Empire in India.
Along with his dying son Ranjitsinh and his German wife, he was expelled by the French Government to Martinique in 1911. There, he earned his livelihood from agriculture and animal husbandry work.
His son Ranjitsinh died in 1914.His wife was also refused permission to enter France for a cancer operation.
In 1920, the war was ended, he was released from home detention after 6 years.
He came back to Paris to restart his diamond and jewellery business. His German wife died of cancer in 1931.
Pandit Madan Mohan Malaviya had been to Paris to collect donation for 'Banaras Hindu University'. Ranaji helped him to collect donation amount of Rs 28 Lakh from the Indian living in Paris, his individual contribution was highest, Rs 5 Lakh.
He sent Senapati Bapat and Indulal Yagnik to Moscow, Russia to learn process of bomb making. He managed to send papers of bomb manual in India as a packaging material for diamond and jewellery.
Lala Lajpatrai wrote the book: 'Unhappy India' during his long stay of five years at the residence of Ranaji at Paris. Entire arrangement of printing of the book was looked after by Ranaji.
'Shantiniketan' was a dream project of Ravindranath Tagore. Being a closed friend, Ranaji arranged meeting of Prof. Sylvain Levy and Romaine Roland with Tagore, as a result the dream emerged as a reality.
Veer Savarkar was detained at England and was taken to India for trial in a ship. On his way, he managed his historical jump from ship, and reached the shore of Port Marcel, France. The British authorities re-arrested Savarkar. Ranaji had taken up this matter to International court of Justice at Hague, Netherland, fought the case along with Jean Longuet. (And don't faint, Jean Longuet was grandson of Karl Marx)
During II world war, Netaji Subhashchandra Bose escaped from home detention in India and reached Germany. Ranaji arranged broadcasting of historical public address of Subhashbabu on Radio Germany.
India became Independent in 1947. Ranaji returned to India after his exile of 50 years. He arrived at his native land Limbdi, performed ASTHI VISARJAN of his dead son at Haridwar and after a short stay, he went back to Paris.
In 1951, Government of France announced a prestigious civilian award of the country: 'CHEVELIER' to Ranaji.
He wrapped up his business and moved back to India in 1955 when he had failing health.
On the 25 th May, 1957, The Man Who Was Like Karna Of Our Purana's joined Maa Bharathi at Circuit House, Veraval, Gujarat.
#ForgottenHeroes
#VANDEMATARAM
DISCLAIMER: The author is solely responsible for the views expressed in this article. The author carries the responsibility for citing and/or licensing of images utilized within the text.