Shari Baloch wasn't brainwashed, she died for liberation of Balochistan.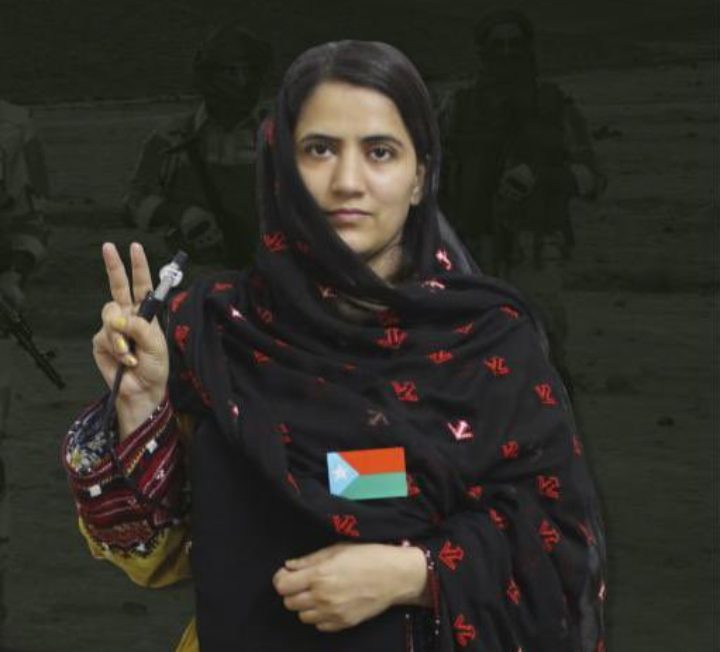 Was Shari Baloch brainwashed to do the suicide attack as being claimed by many Pakistanis? Let's dismantle the lies being propagated by Terroristanis.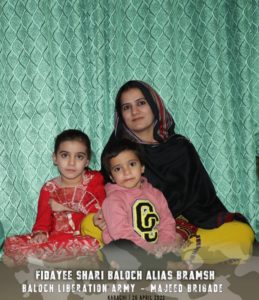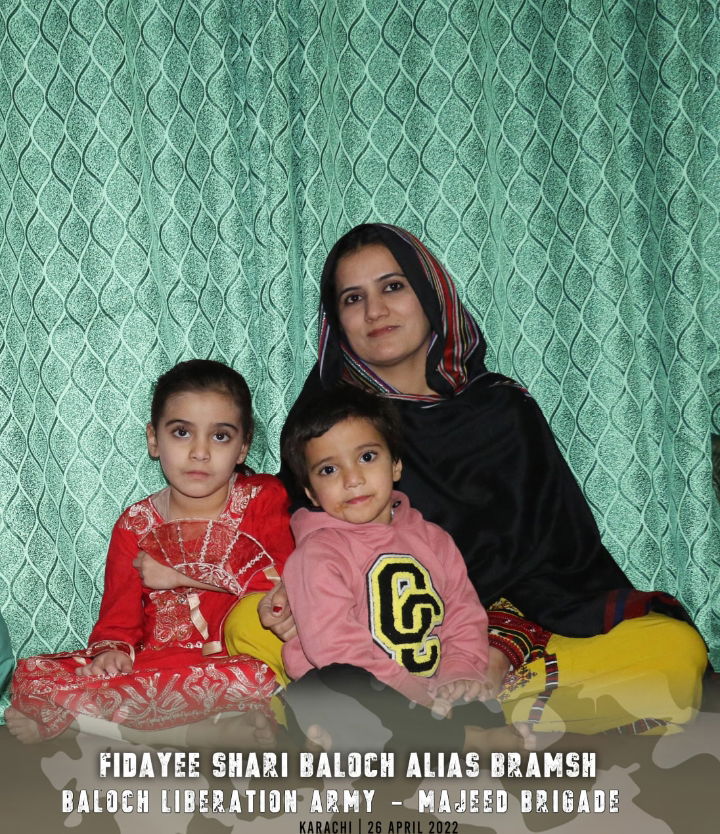 Four people which includes three Chinese nationals were killed in the blast which happened inside the primises of Karachi University in Pakistan. The Chinese nationals who got killed in the attack used to teach Chinese at the IBA institute inside the Karachi University. This is the first targeting of Chinese nationals in Pakistan after DasuDam terror strike in 2021. China had demanded a compensation of $ 38 million & extracted over $ 11.5 million for next of kin of 9 Chinese engineers killed by TTP .Separatist group, Baluchistan Liberation Army who are constantly fighting for freedom has claimed responsibility and also said the attack was carried out by the woman suicide bomber. The name of the suicide bomber is Shari Baloch.
It is being propagated by some Pakistanis that Bramsh Baloch(suicide bomber in Karachi) was blackmailed to do the Attack on Chinese. Reality is totally opposite.She completed her B.Ed in 2014 & M.Ed in 2018. She was post graduate in Zoology. Also did M.Phil from Turbat campus of Allama Iqbal Open University. She had a Daughter & a Son(both 5 yrs old). Her husband is a Doctor, father was a Director in Govt of Balochistan. It is being reported that her Husband is very proud of her wife for the sacrifice she offered for the liberation of Balochistan. Her entire family is full of well educated scholars comprising Authors, Doctors, Professors etc. One of her cousin was killed by Pakistan Army in Kech District in 2018. She was also member of Baloch Students Organisation- Azad. She reportedly joined the self sacrifice squad of Baloch Liberation Army's Majeed Brigade 2 yrs ago. Because of young kids given option to back out, she refused.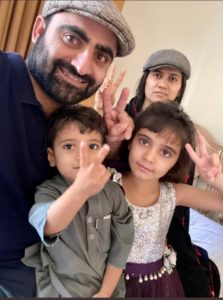 There was a time in Balochistan when Insurgency was driven by Sardars/Nawabs. In past few years, a lot of Fighters are coming from Middle Class families & they are leading the Resistance from the front. Pak Army has not been fighting on Indian Front for past 22 years. So, Balochistan & Waziristan are two areas which have become hunting grounds for Army. In order to get promotions/commendation, several officers abduct & kill innocent civilians & declare them members/facilitators of Insurgent Groups. Such Injustices started pushing ordinary Baloch youth rise & join organisations like BLA. Balochistan is going to keep boiling & a large number of Youth is going to join Resistance Forces in future. Pakistan can avoid it they give genuine political representation & genuine share of Baloch natural resources to people of Balochistan.But, they won't do it.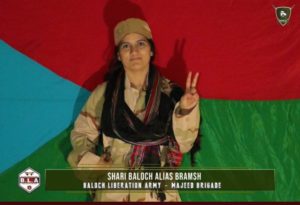 Let's see will the first Baloch woman suicide bomber in Pak bring international spotlight on PakistanArmy atrocities in Balochistan ??
Credit – Vaibhav Singh
DISCLAIMER: The author is solely responsible for the views expressed in this article. The author carries the responsibility for citing and/or licensing of images utilized within the text.