Shops, Offices, Madrasas opened in temples… Such is the condition of Hindus in PAK giving sermons to India on minorities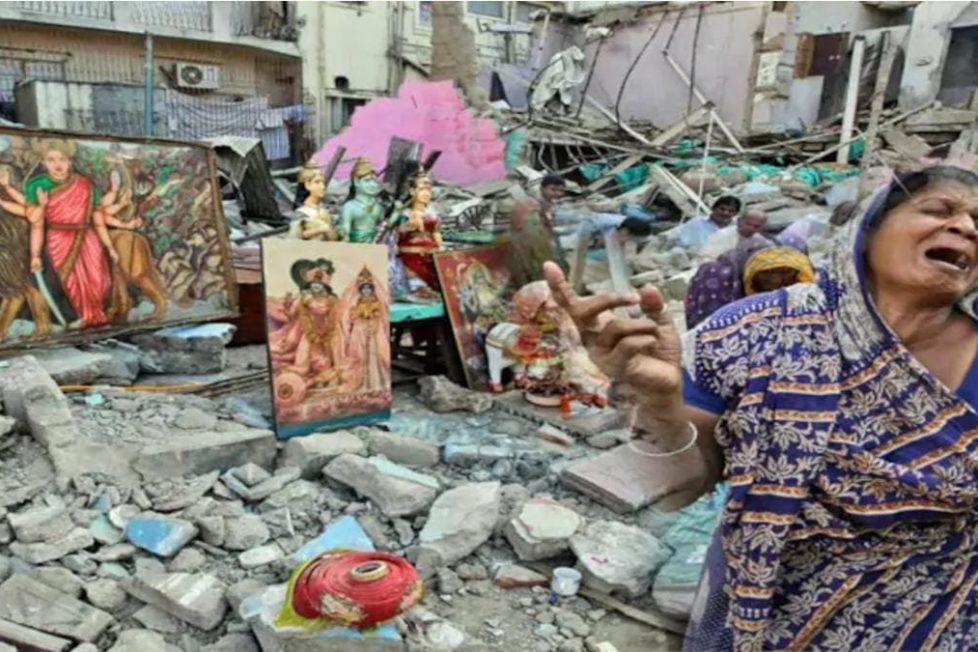 When Pakistan raised the question about the security of minorities, India also reprimanded it badly. India's Foreign Ministry spokesman Arindam Bagchi said that the world has seen the persecution of Hindus, Sikhs, Buddhists, Christians and people of other minority religions in Pakistan. He said that instead of trying to disturb the communal harmony in India, Pakistan should focus on the security of its minorities.
This statement of India came on the statement of Pakistan Prime Minister Shahbaz Sharif, in which he raised the issue of remarks on the Prophet. Sharif wrote on Twitter that religious freedom is being trampled under Modi's leadership and Muslims are being persecuted. The world should see this and India should be reprimanded.
But, what Pakistan is advising India today regarding the issue of minorities, it needs to pay attention to its own minorities. Temples are being targeted continuously in Pakistan. Idols of Hindu gods and goddesses are broken. Most of the temples have now been converted into shops and offices. Thousands of girls are forcibly converted every year. Pakistan should also pay attention to this.
Idols were vandalized after entering the temple in Karachi
Recently Shri Mata Temple in Karachi has been targeted. In the Shri Mata temple located in Karachi, some fanatics broke into the idols of deities. This temple is located in 'J' area in Korangi police station area in Karachi.
India has expressed its protest over the attack on the temple in Pakistan. At the same time, the Foreign Ministry of Pakistan has claimed that an FIR has been registered in this matter. Pakistan has promised that those who are involved in this act will be punished according to the law.
Hindus are scared there since this incident. Police has also been increased in Korangi area. Sanjeev, a local Hindu living in the area, told a Pakistani newspaper that 6 to 8 people came on motorcycles and attacked the temple. He said that we do not know who has done this attack and why? Korangi SHO Farooq Sanjrani has confirmed that some people entered the temple and left after vandalizing it.
Temples have been targeted in Pakistan. In October last year, a historic temple on the banks of the Indus river at Kotri was also desecrated by some people.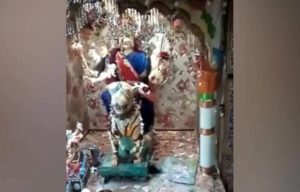 The condition of minorities getting worse
Be it Hindus, Sikhs or any other minority community in Pakistan…the condition of everyone is pathetic. In April last year, the report of the Center for Democracy, Pluralism and Human Rights (CDPHR) came out. It was said in this report that minorities in Pakistan are treated like 'non-citizens'. They have neither the right to raise their voice there nor any legal right.
It was also said in this report that Pakistan has a strict blasphemy law, whose job is to target minorities. False rumors are spread to defame the Quran or defame Islam and the Prophet. After this, minorities are intimidated by the blasphemy law and forced to convert.
At the same time, in the Religious Freedom Report of 2021 of America, it has been said that the situation of religious freedom in Pakistan is getting worse. Target killings, cases of blasphemy, forced conversions and hate speech against religious minorities have increased.
Forced conversion of thousand girls every year
In Pakistan, girls from religious minorities being abducted, raped, later married and forcibly converted to religion are all common. It has been estimated in the report of Religious Freedom of America that every year more than one thousand girls are forcibly converted after marriage.
These incidents of forced marriage and then forced conversion are highest among Hindu and Christian girls. Minor girls of these religions are first kidnapped, raped and later married and converted to a person three to four times their age.
The case of one such Christian girl was also told in the US report. According to the report, 14-year-old Myra Shahbaz was abducted at gunpoint. She was a Christian. He told the police that he was drugged, raped and forced to sign a paper. The person who kidnapped her said that she was 19 years old and she changed her religion after marrying her of her own free will. The court had ordered Myra to go to the kidnappers.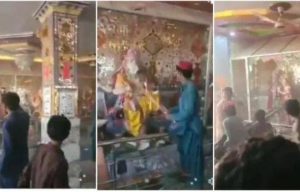 There were 428 temples at the time of partition, office-shops opened in 408
In 2014, a survey was conducted by the All Pakistan Hindu Rights Movement. It was claimed in this survey that there were 428 temples in Pakistan at the time of partition, but after the 1990s, 408 of these temples have opened toy shops, restaurants, hotels, offices, government schools or madrasas.
It was also revealed in this survey that 1.35 lakh acres of land containing places of worship for minorities was given on lease by the Government of Pakistan to the Evacuee Trust Property Board. The work of this trust is to capture the land of the displaced. It was claimed in the survey that this land belongs to 40 lakh Hindus.
According to the survey, there was a Kali Bari temple in Pakistan, which was bought by a person named Dera Ismail Khan and made the Taj Mahal hotel there. Not only this, Dera Ismail Khan also captured a cremation ground with the help of the trust.
Similarly, there was a Hindu temple in Bannu district of Khyber-Pakhtunkhwa, where there is now a sweet shop. There was a Shiva temple in Kohat, which has now been converted into a government school. A historic Hindu temple in Peshawar has now been converted into a government girls' school. A gurudwara now runs a clothes shop in Abbottabad.
In 2019, the government of Pakistan also admitted that 400 temples were vandalized or occupied. The government had promised that 400 temples would be restored and the rights would be given to Hindus again.
What is the minority population in Pakistan?
After the partition, when the census was conducted in 1951, it was revealed that there were more than 97 lakh Hindus in Pakistan and around five and a half lakh Christians. There was no figure of Sikh population at that time.
The last census was conducted in Pakistan in 2017. According to this, the population here is 20.76 crore, of which more than 200 million are Muslims. There are about 36 lakh Hindus and 95 percent of them also live in Sindh province. There are 26 lakh Christians.
DISCLAIMER: The author is solely responsible for the views expressed in this article. The author carries the responsibility for citing and/or licensing of images utilized within the text.