Sikh man abducted in Iran. Family seeks help from Bhartiya Prime Minister.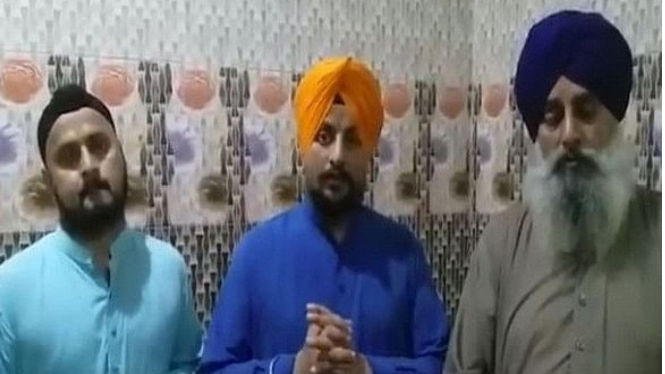 The family of a Sikh man who was supposedly kidnapped in Iran's Dalgan County wrote to Prime Minister Narendra Modi on Tuesday, requesting "urgent aid" for their son's evacuation.
Manjinder Singh Sidhu (34), a fruit dealer, had spent nearly eight years in Doha, Qatar. His family claims he traveled to Iran on a business trip and was kidnapped by unidentified individuals who sought a ransom of Rs 10 lakh.
Sidhu is from Moga's Daudhar Garbi village. His family said that, despite his successful escape and arrival in Tehran, the Indian Embassy offered no assistance in facilitating his safe return to India.
Sandeep Kaur said her brother Sidhu had begun his fruit company in Qatar about three years ago and had travelled to Iran to load containers with watermelons. "He had gone there to conduct business, but he was kidnapped and robbed by unknown individuals." They also took his 3000 Euros and threatened to blackmail him for more. They even threatened to kill him, prompting us to organise a ransom of Rs 10 lakh, but they still refused to release him. He also attempted to contact the Indian Embassy but received no answer. My brother managed to flee their captivity and reach Tehran, but the Indian Embassy has provided no assistance to him since then We also contacted the local NRI affairs and police departments in Punjab, but they stated they couldn't do anything about what was going on in Iran and that only the Indian Embassy could intervene. "We beg the Prime Minister to assist us and return him home," she said.
Balwinder Kaur, Sidhu's 60-year-old mother, wrote to PM Modi, claiming that her elder son Jaswinder Singh Sidhu has been employed as a carpenter in Dubai for almost 15 years and her younger son Manjinder Singh Sidhu has been based in Doha for eight years, initially operating a JCB machine and later starting his own business of import/export of fruits.
She went on to say that Sidhu landed in Iran's Shiraz city on March 22 and was taken from Dalgan County on April 28 by 'unknown individuals who were heavily armed.'
'He was tied and badly mistreated after they took away all of his things, including his passport, mobile phone, and cash, including 3000 Euros,' she added.
She went on to say that the kidnappers forced him to call his older brother, Jaswinder Singh Sidhu, in Dubai, and wanted a Rs 20 lakh ransom. She claimed that the kidnappers demanded a ransom in UAE Dirham and threatened to kill her son if she did not pay.
"After a series of negotiations, the abductors agreed to a settlement of Rs 10 lakh, which was paid in cash in the amount of 50,000 Dirham on May 5, 2022." She mentioned.
"At the same time, my son continued to send emails to the Indian Embassy, detailing his whereabouts and requesting assistance in rescuing him. He also made multiple phone calls, but she wrote to the PM, "Unfortunately, neither his email nor his phone calls were handled efficiently."
In the letter, the mother also claimed that the ransom money paid to the kidnappers was organised with tremendous difficulty. Sandeep Kaur, her daughter, raised Rs 5.88 lakh (equal to 27,000 Dirham) by selling her jewellery. Jaswinder also borrowed 23,000 Dirham from friends and prepared 23,000 Dirham from his savings. "Despite collecting the money, my son's kidnappers refused to release him.
"On May 24, 2022, Manjinder was able to break free from their captivity without the help of the Indian Embassy, either morally or financially." With the support of local samaritans, he arrived in Tehran on May 27, 2022. When he arrived at the Indian Embassy, however, he was insulted and treated as a stranger. Following that, officials informed us that we would need to raise Rs 1 lakh for his return. "I don't have the financial wherewithal to pay such a sum because we have already paid our savings to the kidnappers," the mother said to Modi. The Indian government has been asked to expedite his homecoming, as well as investigate his kidnapping and pursue action from authorities in Iran and the United Arab Emirates in collaboration with Interpol…," she said.
DISCLAIMER: The author is solely responsible for the views expressed in this article. The author carries the responsibility for citing and/or licensing of images utilized within the text.