Hindus are giving sleepless nights to Hinduphobic Aamir Khan.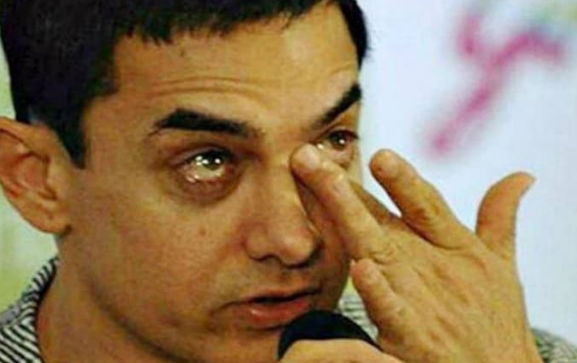 Hindus are giving sleepless nights to Anti-Hindu Aamir Khan who never let go a single opportunity to hurt religious sentiments of Hindus. Aamir Khan is seen begging Hindus not to boycott his upcoming fim Lal Singh Chaddha. He is doing everything possible starting from heavy advertising to emotional appeals.
Recently in an interview he expressed his dream of making a movie on Mahabharata. This can be very well seen as a tactics played by Aamir Khan to bring Hindus into theatres. In the interview he said "When you are making Mahabharata you are not making a film, you are doing a yagna and you have to approach it like that. You don't approach it like you are making a film, it's not a film. It's much deeper than that. And I don't know if I am ready for that. So let me see! But it's something that really excites me. I am afraid to bring it out to the fore because I don't know whether I am ready. Mahabharata will never let you down. You might let Mahabharata down. So I don't want that to happen."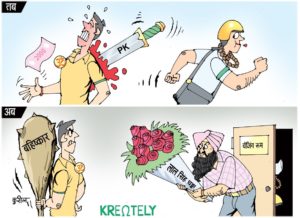 Karma is chasing Aamir Khan and Kareena Kapoor and the world is watching the so-called Superstar running with his shoes and skull cap in his hands. For many days #Boycottlalsinghchadda is the top trending hashtag on Twitter and the news is successfully giving mini heart attacks to someone who along with his wife was already feeling insecure in Bharat.
During a recent media interaction Aamir Khan spoke "I'm really nervous about the release. I have not slept for 48 hours… My brain is in overdrive. I play chess online, read books to keep myself busy. I guess I can only sleep after 11th August. I believe both Advait Chandan (director) and I will sleep like a log post the release of the film,".
Hindus must continue to give the actor sleepless nights and must also make sure that the day Aamir Khan sleeps after the release of his film, he sleeps with wet eyes and tears rolling down his cheeks.
DISCLAIMER: The author is solely responsible for the views expressed in this article. The author carries the responsibility for citing and/or licensing of images utilized within the text.