Sri Lanka Crisis: Neither Oil left…nor cash, schools to be remain closed for another week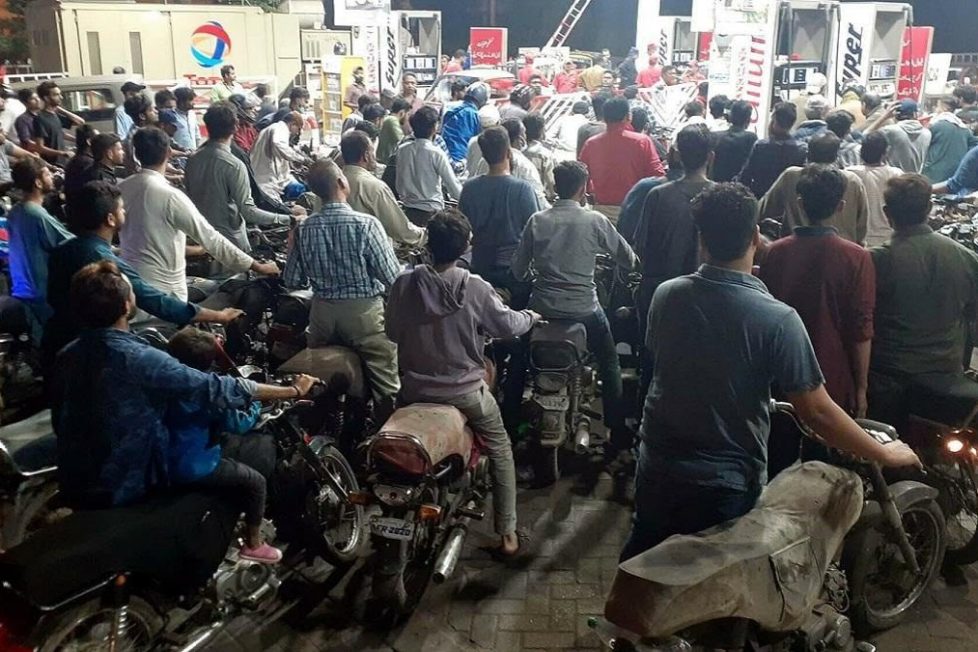 The troubles of the neighboring country Sri Lanka are not showing any signs of diminishing. The situation in Sri Lanka, which is facing the crisis of cash crunch, has become such critical that it neither has any fuel left nor the money to buy the oil. Due to this, the neighboring country has closed schools for another week. The government says that in the current situation, it is necessary to maintain the availability of diesel-petrol for hospitals and other emergency services. For this reason, the decision has been taken to close the schools.
Oil left only for few more days in Sri Lanka
According to an AP report, the Sri Lankan Energy Minister has clearly said that now the oil reserves left in the country can meet the needs for only few days. He has asked Sri Lankan expatriates living in other countries to send money so that their country can buy oil. The report, quoting officials, said that Sri Lanka is burdened with huge foreign debt and is unable to repay the installments. Due to this the suppliers are refusing to give oil on credit. With the stock of oil left in the country right now, important works like health, public transport and food distribution can be run for a few days only.
Neighboring country owes so much
Sri Lanka's Minister of Power and Energy Kanchana Wijesekera told reporters, 'Raising money is a challenge. It is a big challenge'. He said that the government has given new orders for oil. The first ship carrying 40 thousand metric tonnes of diesel is expected to arrive on Friday. At the same time, the first shipment of petrol is expected to arrive on July 22. Apart from these, some other shipments are in the pipeline, he added. However, he also added that the government is facing difficulties in paying $587 million for oil. He said that Sri Lanka owes about $800 million to 7 oil suppliers.
What is the situation presently because of oil crisis?
Let us tell you that due to the shortage of oil, schools in Sri Lanka were closed last month. Schools are also closed in urban areas for the last 2 weeks and they are not going to open this week too
. The government has also announced power cuts of up to 03 hours everyday across the country from Monday. The government is also unable to supply fuel to power plants. There has also been a shortage of cooking gas, medicines and food items in Sri Lanka. Due to these reasons, the economy of Sri Lanka has been badly affected.
Government requests Sri Lankans living overseas to send money through banks
Vijayasekhara said that the real problem is the lack of dollars. He urged about two million Sri Lankans working in other countries to send money to their country through banks. He said that people should send money through banks instead of informal methods. He said that Sri Lanka used to get about $ 600 million every month from its expatriates. Right now it has come down to $318 million in June.
DISCLAIMER: The author is solely responsible for the views expressed in this article. The author carries the responsibility for citing and/or licensing of images utilized within the text.