Stories of Hindu Pakistani Refugees-6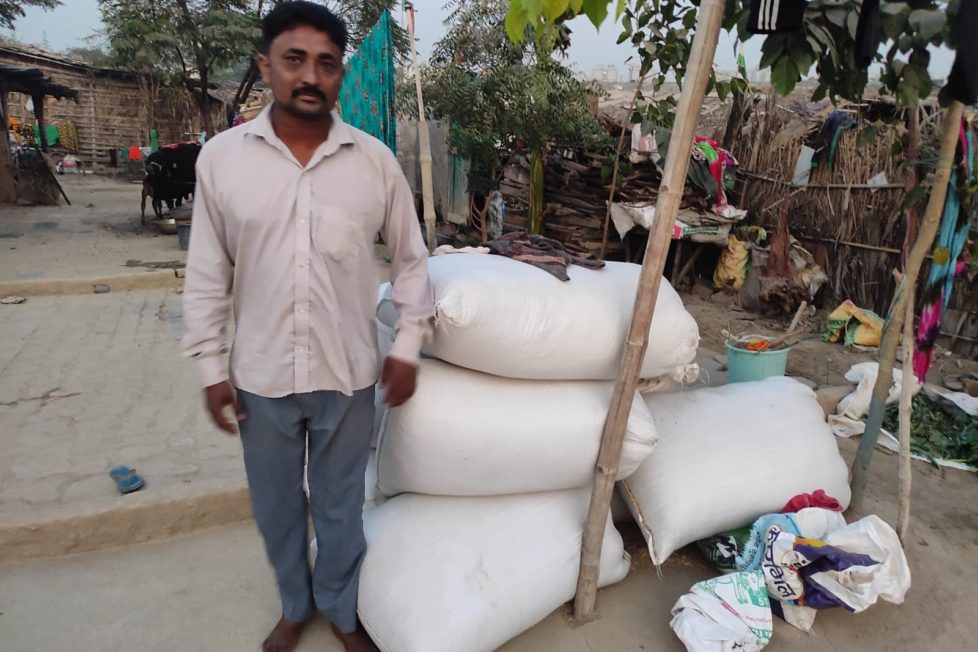 Hindus living in Pakistan have to face many types of problems. Some of them have been mentioned in our series of stories on Hindu Pakistani refugees. Families living in Adarsh ​​Nagar refugee camp have faced different problems. These call for several heart wrenching stories.
Today we will share the story of a family who were made to feel ashamed of being Hindu in Pakistan. Veeru ji is the head of this family. When asked about the reasons behind leaving Pakistan and coming to India, Veeru ji says, 'Since childhood, I used to feel like being a Hindu is a curse. I cannot express in words how I was treated in the schools there. I have received primary education there and during my short education journey I saw blatant discrimination against Hindu children in the school there. For Hindu children, the utensils for drinking water used to be different and we were strictly ordered not to drink water from the utensils of Muslims. We were treated like untouchables.'
'Seeing such discrimination in school, I started to feel ashamed of being a Hindu', Viru Ji goes on to say. 'Many times I faced situations where I had to hide my Hindu identity. But the elders of my house taught me the importance of Sanatan Dharma. I was shown how great our Hindu religion is, and that being a Hindu is a matter of pride and not of shame.'
Veeru ji used to do farming and animal husbandry work in Pakistan. Cows were reared among animals. This was his source of income in Pakistan. Veeru ji had two cows, but one of his cows went missing and could not be found anywhere. Veeru ji thinks that maybe the non-Hindu people there stole his cow. Some relatives of Veeru Ji already live in Gujarat state in India. These people had stayed in India at the time of partition. Veeru Ji knew that if any place is safe for Hindus then it is India only.
Veeru ji came to India in 2016 along with his family. He has 5 children, of which two are boys and three are girls. His eldest daughter Champa is married. The other children go to school. Veeru ji wants his children to stand on their own feet after being educated. He could not get educated properly because of the unfavourable environment, but his children have a much better chance at doing well here in India, and he wants them to make the best of it.
In India, Veeru ji earns a living by selling mobile accessories.  Additionally, he puts up food stalls in the weekly markets. With this, he earns enough money to meet the basic needs of his family.
This is not all.  Veeru Ji has also managed to set aside some savings from his small business, and adding some of his earlier savings, he bought a house of his own in Gujarat. This is a big deal for a refugee. Veeru ji has proved that no work is big or small, and if we have the passion to do something then we can achieve anything. Other refugees should also take inspiration from Veeru ji, and realise that they too can rise above the refugee life and do something different.
The life of these refugees is full of struggles, as they have to leave their birthplace, and take the risk of coming to a new country to re start their lives. Yet they put in their best effort towards fulfilling their dreams through hard work and dedication. Veeru ji is a living proof of this.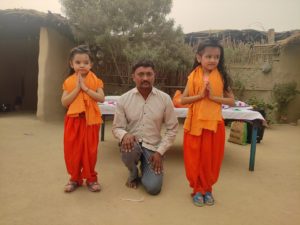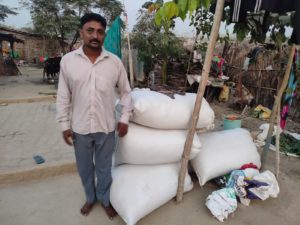 DISCLAIMER: The author is solely responsible for the views expressed in this article. The author carries the responsibility for citing and/or licensing of images utilized within the text.