Tamso MA Jyotirgamaya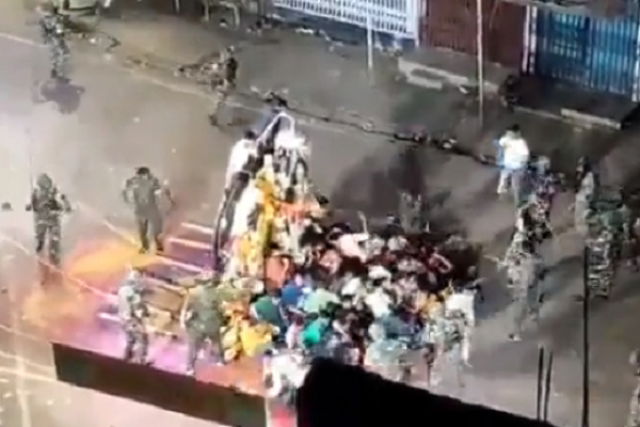 They beheaded you in Hinglaj, Pakistan. A place that once was the pure lands of the sacred feminine. A place where now your worshippers cower in fear of their lives.
They shot you in Ballabhgarh, a young girl with a life to look forward to. When she was younger someone might have done her Kumari puja, worshipped her as Your manifestation. She was shot because she would not give up her faith.
It also happened in Sonbhadra, this time it was a beheading. Maybe someone did her Kumari puja too, when she was a child.
She too did not give up her faith.

In Munger they blew out the brains of your devotee whose only crime was your worship.
They rained blows on other devotees who huddled before you for Your protection.
Darkness gathers around your faithfuls
Your light we kept alive for millennia
is becoming a dying ember of suppressed history

And as the encroaching darkness grows stronger
and deeper and blacker
Your faithfuls realise that they are a majority in name only
Asto MA sadgamaya
Show us the truth mother
Tamso MA jyotirgamaya
Shine your light mother
Guide us on the path of dharma
May our hearts be strong
And our courage never waver
And our faith never falter
In this battle for Your eternal truth
DISCLAIMER: The author is solely responsible for the views expressed in this article. The author carries the responsibility for citing and/or licensing of images utilized within the text.