Tanjore Painting on Board – Goddess Rajarajeshvari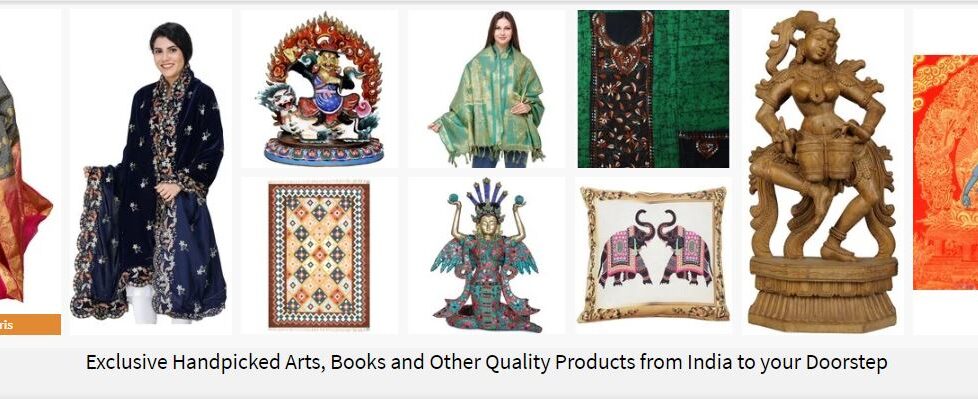 Exotic India Art is a world-wide E-commerce product provider since 1998. Here you will find finest product based on Indian Culture, Tradition, and Religion. You will find products based on Indian Paintings, Art, Books, Textiles, Jewelry, Sculptures, Beads, CDs, DVDs, Beauty, Healthcare, and much more.
For those who are interested in Indian Arts and Paintings they must visit Exotic India Art Paintings gallery. Here you will find many different collections in many varieties. You will find Folk Art, Sikh Art, Mughal Art, Persian Art, Wild Life Art, Tantras, Marble Art, Batik Paintings, Oil Paintings, Tanjore Paintings, Madhubani Paintings, Canvas Paintings, Landscape Paintings, Cotton Paintings, and Hindu Cultural Paintings much more.
Framed elaborately, this Tanjore painting is made on a canvas and characterized by flat and vivid colors. Rajarajeshwari or Tripura Sundari is one of the most powerful forms of goddess Shakti and consort of Sadashiva. She is the most beautiful in the three worlds as she sits in her lalitasana posture on this richly carved multilayered lotus throne with magnificent prabhavali- a fine arch that forms a huge halo at her back and a parasol at the top enhancing her divine and beauteous aspects. She is draped in an alluring natural orange silk, printed in horizontal motifs.
Her thick dark hair have the scent of champaka, ashoka and punnaga flowers with the musk tilak on her forehead; she wears a red complexion and eyes like the abode of god of love; her voice sweeter than the sound emanating from Saraswati's veena and smile, such that Shiva himself could not take his eyes off her; sensuously modeled in decently clad breasts, broadened hips but a highly balanced figure.
The most awe striking feature is the use of glittering 22 karat gold foils overlaid on the painting with the jewels, crown, throne and the royal room painted in a slight sculptural format. She wears this long South Indian temple inspired stone studded crown adorned with a crescent moon at the top and multiple heavy jewels studded with precious stones glorify her body. Sun and full moon form her lavish earrings. This chaturbhuja holds a bunch of lotus buds and sugarcane in her foremost hands, while the rear hands carry an elephant goad and a noose. Settled in the midst of long luxurious carved pillars, this beautiful divinity is the mistress of even the king of the kings.
DISCLAIMER: The author is solely responsible for the views expressed in this article. The author carries the responsibility for citing and/or licensing of images utilized within the text.