TEENAGE JOTTINGS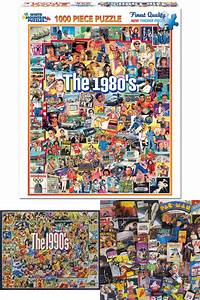 I am reproducing my thoughts on LOVE as a teenager. It was during those days when I was in search of true love! The search for love was from within me, in my feelings, while in search for my prospective soul mate. Looking back at the writings in my scribbling diary, my state of mind drifted back in time for a few minutes. The feeling is beyond expression in any spoken or written language of human beings, in my opinion!
Those were tumultuous times of my life when I was in midst of emotional storms, having lost my mother in a fire accident a few years ago, with a brother 11 years younger than me to look after, with a typical Indian stepmother at home, with a one-year-old toddler stepbrother and grief-stricken, drunkard but loving dad. And to add to my woes the love of my life since childhood, rejected me for not being good enough to be her lover. And I, with a broken heart was trying to find why was I rejected? What was I lacking in, apart from being not so good looking? I was in search of the virtues to be associated with TRUE LOVE.
I laughed heartily at the words written by me in those days. But after a few minutes, realization dawned on me that, though the feelings, emotions, and thoughts were naïve, but were pure, from a beautiful pained young heart. A civilized and gentleman, they shouldn't be laughed at! This jolted me and woke me up to the reality that human thoughts and personality change with time, so much so that, one cannot identify oneself with their personality of/in the past. We generally don't realize this and laugh at memories of our younger days as being childish, naïve and immature. But fail to realize the sanctity of those pure thoughts which are untouched by worldly wisdom.
I want those of you, who are interested to dive back deep inside some of your childhood/teenage memories, try reliving those emotions and feelings, then reflect upon them from where you are today.
I know the fact that the emotions I experienced can be only experienced by me and me alone because no two persons can experience anything the same way ever. But one can relate to the words written in simple but ornamental(sic) English and appreciate the purity in them. I don't remember if the write-up was inspired by some article or my own jugglery with words , but are genuine nevertheless!
Virtues by which, Love is weighed
JUSTICE: Justice is a virtue through which Love expresses itself universally. But justice in love must be a transmission of celestial law because justice without love is cold Legalism and love without justice is Favoritism.
PATIENCE: Patience is a virtue through which love expresses itself in time. Far from being a passive virtue, it is the positive expression of love's endurance. Without love, patience is Inert and without patience, love is Impetuous.
SUFFERANCE: Sufferance is a virtue through which love expresses itself through difficult times. Love is stronger than pain and is the power by which a person in love leaps over seemingly insurmountable difficulties. Without love, sufferance is Masochistic and without suffering, love is Hedonistic.
FORGIVENESS: Forgiveness is a virtue through which love expresses itself in injury. Love cannot continue very long without the readiness to forget and forgive. Divorced from love, forgiveness is Self-Abasement and devoid of forgiveness, love is Pride.
FAITH: Faith is a virtue through which love expresses itself in darkness. There are bound to be times when one has to continue loving, even if feeling or understanding is absent. Devoid of love, faith is Blindness and love without faith is Sheer Calculation.
COURAGE: Courage is a virtue through which love expresses itself in the face of danger. Love exposes people to many kinds of dangers. Therefore, one who dares to fall in love must have the courage to overcome dangers. Separated from love, courage is Recklessness and love with no courage is Timid Romanticism.
POWER: Power is a virtue through which love expresses itself against the fear of disintegration. Just as fear can vaporize weak love, so can true love cast away imminent fears! Love without power is Submission and power without love is Domination.
MUTUALITY: Mutuality is a virtue through which love expresses itself as a union, because after all, love always culminates in the union of lovers. On the other hand, mutuality is all about giving and receiving. Mutuality without love is Negotiation and love without mutuality is Alienation.
HUMILITY: Humility is a virtue through which love expresses itself even when love seems to be undeserved. Everybody wants to be a deserving lover, but one must learn to love out of/with generosity. Humility apart from love is Spiritual Bankruptcy and love with no humility is simply an Emotional Transaction.
GENEROSITY: Generosity is a virtue through which love expresses itself as a unique divine emotion. Love demands generosity to prove its existence sometimes, to an extent when a lover is required to give-up himself (his/her existence) just to prove his/her depth in love. At this height, it's believed that the existence of the whole universe is because of love, and even God is made out of love.
DEVOTION: Devotion is a virtue through which love expresses itself during adverse situations to remain steadfast. To be consistent, love allows devotion to administer its salutary effects whenever required. But beware! Devoid of love, devotion is Parasitic and love without devotion is Fickleness.
Shakespeare wrote the below sentence about 500 hundred years ago:
"Love is not Love which Alters when it Alteration finds".
DISCLAIMER: The author is solely responsible for the views expressed in this article. The author carries the responsibility for citing and/or licensing of images utilized within the text.