The 25th anniversary of forgotten massacre of Kashmiri Hindus of Barshalla, Kishtwar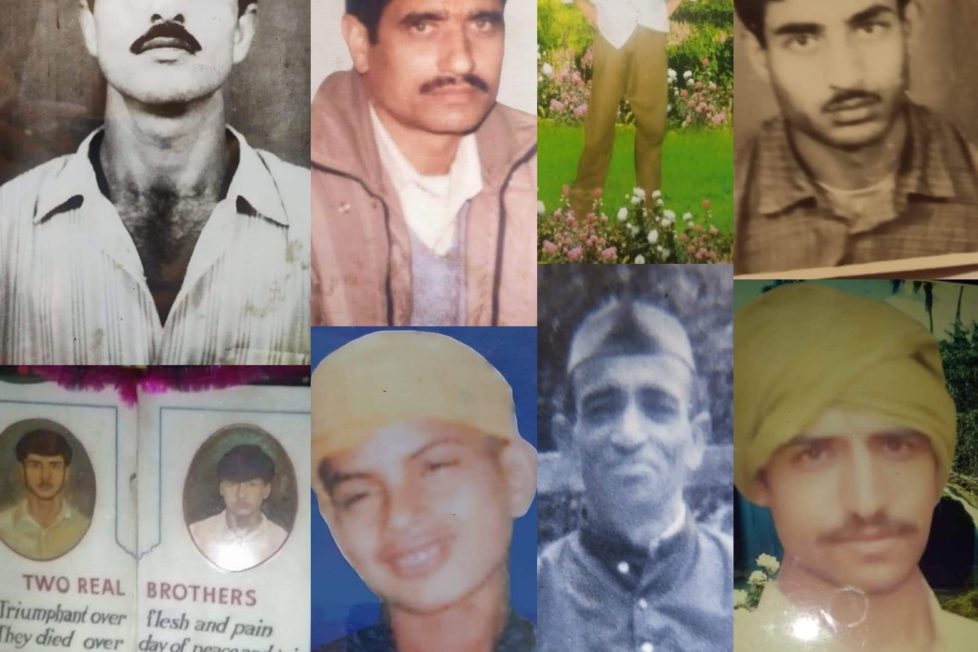 Mohammedanism and Bolshevism are practical, social, unspiritual monotheistic religions only concerned to win the Empire of this world. They are devoid of mystical doctrines and love of contemplation'
– Bertrand Russel
Jammu and Kashmir region is segmented into north and south parts by the Pir Panchal Range, the south of which is Jammu division. Presently Jammu division comprises of six districts–Poonch, Rajouri, Doda, Udhampur, Jammu and Kathua. Out of these, Poonch, Rajouri and Doda touch the Pir Panchal range. Unlike Kashmir, Jammu's demography represents a linguistic and religious mosaic. There are around 66% Hindus, 30% Muslims and 4% others. Though Rajouri, Poonch and Doda districts are Muslim dominated but have sizeable Hindu population. Jammu, Udhampur and Kathua are Hindu dominated. Both Hindus and Muslims are characterized in terms of their caste, tribal, ethnic and linguistic identities. There are distinct groups like Rajputs, Gujjars, Dogras, Punjabis, Kashmiris, Paharis etc.
The terrorist campaign left behind a trail of killings of the local minority community in the hilly district of Doda.Aspate of massacres of innocents has spread like jungle fire on the Jammu side of Pir Panchal. The killings of four members of a family at Surankote (Poonch district), of seven members of a funeral procession in Desa (Doda district), preceded by the hacking into pieces of 26 persons, including women and children, all belonging to the minority community, in the Muslim majority belt from Poonch to Kishtwar are ghastly reminders of the brutal face of the new phase of militancy. LeT's first massacre was on January 5, 1996, in which 15 Hindus were killed in Barshalla village of Doda. On January 5, fifteen Hindu villagers from the Barshala village in Doda were killed after unidentified gunmen reportedly ordered them to line up before separating Hindus from Muslims, 10 of them belonging to one family, in Barshala
village in Thathri belt of Kishtwar tehsil in Doda district.
They were,
Shiv (17 years),
Ajay (18 years),
Rajinder (19 years),
Sushil (20 years),
Bhushan (22 years),
Shashi (22 years),
Bhushan (25 years),
Swami (28 years),
Shashi Raj (28 years),
Jagdish (30 years),
Som (40 years),
Krishan (54 years),
Bharat (56 years),
Manohar (58 years),
Hans Raj (65 years),
respectively lost their lives in Barshalla Massacre at Kishtwar in state Jammu & Kashmir, only because they were Hindus.
The vastness of the district, with a difficult mountainous terrain and villages located in remote areas, provided a safe haven to militants. The demography of the district also provided them a reason to base themselves here. Though the concerns of the district remained different, the ethnic Kashmiri Muslim population of the district (mostly migrants from adjacent areas of Kashmir) generally sympathised with the politics of the valley. That is the reason why, to begin with, there was a local recruitment to militancy as well.
The first such selective killing took place in 1993, when 17 Hindus were identified and killed in Sarthal near Kishtwar. The spate of selective killings continued in the erstwhile district of Doda, including in Kishtwar, especially in the period between 1996 and 2001. In August 1997, the Hindu principal and teachers of a school in Gool area of Udhampur district became victims of militancy. Further westward, in Rajouri district, eight members of a Hindu family fell victims to it in September 1997. In between, bomb blasts in passenger buses and crowded places in Hindu areas took their toll.
It is true that militancy in Jammu region is an extension of militancy in Kashmir region, and, therefore, not independent of it; but it is also true that it has its specific nature in Jammu region. This specificity is both rooted in political environment of Jammu region that is quite different from Kashmir as well as in its location. One cannot ignore its local characteristics in terms of reasons, character and aim. The peculiarities of militancy of Jammu region are located in its geographical, cultural and political contexts.
Militancy in this region had been located mainly in three Muslim dominated districts of the region. The Muslim population of Doda is ethno-linguistically identical to the valley population. Whereas the population of two other Muslim majority districts of Jammu region: Rajouri and Poonch, are non-Kashmiris such as Rajputs, Pathans  and Gujjars.
Now that there is relative calm. All thanks to security forces. Hoping to see unity and no more such terror attacks.
DISCLAIMER: The author is solely responsible for the views expressed in this article. The author carries the responsibility for citing and/or licensing of images utilized within the text.