Anti CAA Protest, Bollywood and Black Money – Anti National Cocktail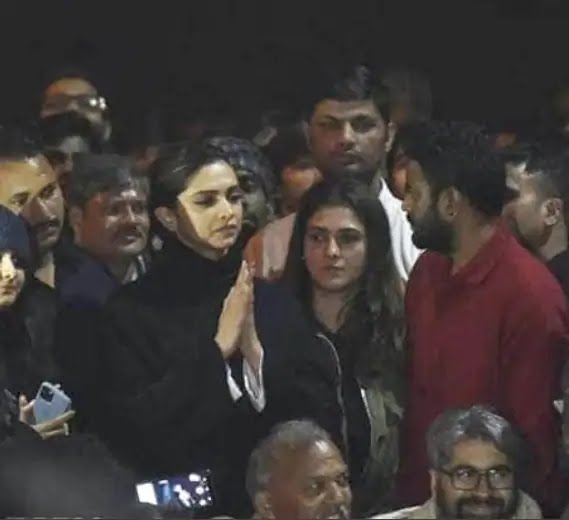 The unfortunate and mysterious death of actor, Sushant Singh Rajput has opened up a Pandora's box of sorts for the Mumbai-based Hindi Film Industry in our country, known as Bollywood as a take off from Hollywood. With a host of actors, film makers, musicians and many others associated/employed with the film industry are opening up on the discrimination that they faced from the 'high and mighty' of Bollywood for being rank outsiders, some more startling revelations followed with the alleged link between those 'high and mighty' with the Pakistan based terror inducers and mafia, backed with photos and videos of the same.
The nexus between Bollywood and the International terrorist cum Mafia Don, Dawood Ibrahim being an open secret, more concrete evidence has now been unearthed of strong relationship between well known Bollywood stars and pro Pakistan, anti India forces, whose sole aim is to destabilizing and disintegrate our nation.
On 22nd July, 2020, a Kashmir based activist, AI Iskandar (Twitter-handle : @theskandar) posted a series of tweets claiming close contact between Aziz aka Tony Ashai and Bollywood actor, Shah Rukh Khan and his wife, Gauri Khan. Iskandar claims that Ashai is a member of the terrorist group, Jammu and Kashmir Liberation Front (JKLF) funded by the Pak Spy agency, ISI and even his education at Buffalo, US was financed by the JKLF. Ashai is alleged to have designed SRK's Dubai and Los Angeles Apartments while his wife, Gauri is doing a few projects with ISI. Even while Iskandar calls SRK a patriot, unaware of Ashai's antecedents, tweeterati could not stop lambasting the couple for their alleged links with this ISI agent, digging up their photos with Ashai and posting them. So much was the outrage that BJP MP, Mr. Baijayanta Panda gave a clarion call on twitter to boycott all those involved with anti India agents/terrorists by patriotic bollywoodies. Ashai took to twitter a day after these allegations were made against him, threatening legal action against those calling him an ISI agent. However, nothing has been heard from him on that score since then.
Following in on the heels of the above comes another startling allegation – that of Bollywood actress, Deepika Padukone having received Rs. 5 Cr from another British-Pakistani businessman, Aneel Musarrat, who, too, is believed to be an ISI agent and a close friend of Pakistani PM, Imran Khan, for visiting JNU and showing solidarity towards the leftist-naxal students there, who were taking part in the anti CAA protests, in early January. Deepika's presence at JNU in January to show solidarity to the leftist JNU students, better known as the 'tukde tukde' gang by the nationalists, who were staging anti CAA protests, came as a rude shock to her fans and followers, specifically those not subscribing to the leftist ideology. It was unexpected of an actress of her stature to display political bias and support for an anti establishment cause. However, at that time, this was believed to be a PR stance to promote her film, 'Chappak'- a stance which went miserably wrong with a widespread call to boycott her film resulting in the same bombing in the box office, while she lost a few brand endorsement assignments too.
The above revelations regarding Deepika taking money from Aneel Musarrat, came from an ex RAW official, N. K. Sood via an youtube channel, Indian Security Research Group, ISRG. In his presentation, Mr. Sood spoke in detail about the Manchester based Aneel Musarrat and his intimacy with the who's who of Bollywood. Anil Kapoor, his daughter, Sonam Kapoor Ahuja, Karan Johar, Suniel Shetty, Shah Rukh Khan, Saif Ali Khan, Hrithik Roshan, Deepika Padukone and her husband, Ranvir Singh are a few of the bolly luminaries who are close friends of Musarrat, claims Mr. Sood. They were amongst the invitees to Musarrat's daughter's wedding in London in 2017. Photos of these Bolly performers with Musarrat have been flooding the social media over the past few days. Besides these actors/film makers, members of Imran Khan's PTI (Pakistan Tehreek-e-Insaaf) party and Pakistan Army personnel too, graced Musarrat's daughter's wedding, meaning that these Bolly stars were seen in the same platform with politicians and military personnel of an enemy nation who have been known to induce terrorist and other divisive activities in our nation and have also brutally killed our Army Jawaans by violating cease fire, many times.
The Indian polulace has reason to be disheartened at the behaviour of the stars they adore, getting cozy with the enemies of the nation despite receiving adulation from the Indians at large.
It is inconceivable that these Bolly performers are naive enough not to know of Musarrat's antecedents. Aneel Musarrat is believed to be a very close friend of the Pakistan Prime Minister, Imran Khan. He has funded the cancer hospital founded in Lahore by Imran Khan in memory of his late mother, Shaukat Khanam, who died of cancer. Musarrat also funds Imran Khan's political party, PTI. He is also believed to bear the ticket and travelling expenses of Pak Army personnel and politicians to cricket matches in England including the World Cup.
The Wilileaks addresses Musarrat as a 'pimp' who establishes context between Bollywood performers and people in Britain. Musarrat's MCR company is involved in Hawala transactions and he had been summoned many times by British authorities for money laundering and terror financing.
Of late, there have been a barrage of films and web series demeaning hindu deities, rituals and practices that has led to an uproar amongst the hindu rights activists and nationalists. Mr. Sood claims that such films and series are funded by Musarrat with an intent to create hinduphobia in our nation. A Pak connection behind such hinduphobia was always an open secret.
Mr. Sood also mentions Anil Kapoor's daughter, Sonam Kapoor, who also was very vocal against the CAA. Musarrat, a close friend of Anil Kapoor, as a video revealed the veteran actor addressing him as 'more than a brother', was a speacial invitee at Sonam's wedding in 2018. The said video, which, too, is doing the rounds of social media, shows the Bollywoodies singing paens to Musarrat, lauding his help and support to them!
But what makes Deepika Padukone's accepting money from an enemy of the nation to show solidarity towards the divisive forces of our country is the fact that she is the daughter of an all time great Badminton player, Prakash Padukone, who had represented our country with pride, winning the All England Open Badminton Championship for the first time by an Indian in 1980. This is the biggest irony that one can comprehend. Her joining in support of the Corona warriors along with her husband, Ranvir Singh, answering our Prime Minister, Modiji's call on March, 22-the day of Janta Curfew, will not help in restoring her lost credibility, if the allegations made against her are proved to be true. The allegations are far too serious to ignore. It is worthwhile to mention that Pak Army General Director, Asif Gafoor had praised Deepika for visiting JNU to support the agitating leftist students which strengthens Mr. Sood's allegations against Deepika in this regard.
As is evident from the above-mentioned stories, to crown it all, Musarrat is known to have funded the anti CAA protests in our country which led to loss of property and lives as also leading to loss of effective man hours by way of meaningless protests. This also lays threadbare the actual vile nature of the anti CAA protests, which were hardly a mass movement but were done solely with an intention to destabilize our nation and keep us in a state of continuous unrest. We all know that there was nothing in the CAA to warrant such violent protests, which was only meant to provide citizenship to persecuted minorities from neighbouring countries. This should also put a question mark on the credibility and integrity of all those who participated in those protests or coerced others to do so. We are aware that a certain playschool in Kolkata had pressurized parents of toddlers to participate in those protests along with their children. The nature of the protests were so gory.
Mr. Sood claims that our Central government would hand over the investigation of the Bollywood nexus with the Pakistan-based mafia cum terrorist outfits and agents to the NIA. He has also stated that our central government has got in touch with the Maharashtra state government in this connection and the investigations will start soon.
It is noteworthy to mention that our Govt has blacklisted 1 US-based Pakistani – Rehan Siddiqui, & 2 NRI's – Rakesh Kaushal & Darshan Mehta for 'Anti-India' activities in America.
Siddiqui runs a radio station with the 'help' of Pak Intelligence Agency ISI and organises events of Bollywood Stars with the help of the 2 NRI's.
We only hope, as normal, nation-loving citizens that, this time around, our internal enemies, who are willing to sell our nation for money don't go unpunished, else the fabric of our nation would be destroyed and they would succeed in brainwashing our youth to become rabid India haters akin to the tukde tukde gang members to whom Deepika had shown her solidarity earlier this year.
-Responsible Indian
DISCLAIMER: The author is solely responsible for the views expressed in this article. The author carries the responsibility for citing and/or licensing of images utilized within the text.