The gruesome murder of Raju Pal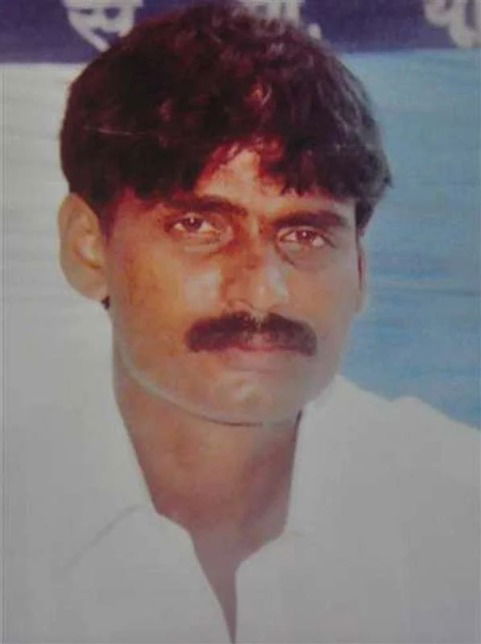 On the night of 13th April 2023, notorious mafia leader Atique Ahmed and his brother Ashraf were shot at and killed in front of media.  The act was filmed as the two were being taken for a medical check up, and there was a large presence of TV cameras. The 3 attackers were nabbed immediately by the police and were taken into custody.  Both Atique and Ashraf were dead on the spot.
There is a mixture of celebration and uproar in the country on this incident.  There is also concern about who might have infiltrated within the premises secured by UP Police, to have carried out this act in front of TV cameras. This is all very well. Surely a thorough inquiry will be conducted and appropriate actions will be taken.
There are some usual suspects who claim to be extremely disturbed upon looking at the visuals of the crime scene.  This is what we can call selective outrage.   There is a need for them to be taken into the past, and pause upon the moment when Atique Ahmd got Raju Pal murdered.  Raju Pal, a BSP politician, had lost an election to Atique Ahmad in 2002. However, in 2004, Ahmad resigned after being elected to the Lok Sabha. Raju Pal won the subsequent by-election in November 2004, defeating Atique's younger brother Mohammad Ashraf, on a seat from Phulpur, West Allahbad.  This was shocking for many observing the elections, as it was generally assumed that Ashraf will win the seat comfortably, and the seat will remain within the mafia family. However, Raju Pal defeated Ashraf by a margin of 5000 votes. Ashraf was extremely angry at this outcome and reportedly took revenge very soon.
On 25th January 2005, MLA Raju Pal was driving his Toyota, along with a woman in the car. He was heading to his native village in connection with celebrations on his win. His car was being driven by Umesh Pal, brother of Puja Pal, who Raju had married just 11 days prior. two Scorpios were tailing him.  Upon finding the appropriate moment, both Scorpios cornered the vehicle of Raju Pal.  8-10 sharp shooters got down and fired hundreds, hundreds of rounds using 9 mms and AK47s, for a long duration. 19 bullets were found in the body of Raju Pal. Two of his security guards were also killed in the shooting.
After the shooters got away, the body of Raju Pal was put in a tempo by his supporters, as they attempted to take it to the hospital.  This time, 15 shooters were sent to find the tempo.  They chased it for 5 kilometers, shooting at the dead body of Raju the whole distance. According to a tweet by @Sanity_3, Atiq had told his shooters to turn the dead body of Raju into a sieve so that no one dares stand in an election against any member of his family.
For decades, UP was known as the state with the most unrest and with terrorists from all communities reigning death and terror upon its residents.  Those who are claiming extreme disturbance upon looking at the visuals of last night, probably were the same people who would indulge in calling out the unruliness and crimes earlier.  Today they are again crying non stop for the rights abuse of these notorious gangsters.  One wonders if these people were born with a fake tear in their eye.
DISCLAIMER: The author is solely responsible for the views expressed in this article. The author carries the responsibility for citing and/or licensing of images utilized within the text.