The vulture of journalism gets devoured by the Taliban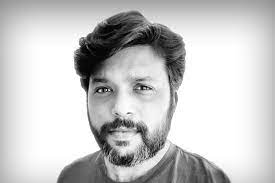 Reuters photojournalist from India Danish Siddiqui was killed by the Taliban during violent clashes at Spin Boldak district in Kandahar, Afghanistan. Danish Siddiqui was a journalist of international acclaim, and was part of the Reuters team that won the Pulitzer in 2018. Afghan forces clashed with Taliban militants in Spin Boldak following an operation launched to reclaim an important border crossing with Pakistan on Friday. The clashes between the Taliban and government forces have intensified following the US military's withdrawal from Afghanistan. The Taliban have captured many districts and border crossings in the north and west parts of the country.
After the news of his death broke out, a photo started doing the rounds of social media, which was claimed to be the corpse of Siddiqui. And appeals were made not to circulate his picture on social media.
However, Netizens were not in a mood to give any hid to such appeals.
Siddiqui was at the centre of the controversy during the peak of the second wave of Covid-19 in India when insensitive photographs of funeral pyres were splashed across the media and he deliberately covered the bodies of Hindus and he had to face the backlash then.
Danish Siddiqui's last story was regarding a mission in which Afghan commandos were attempting to extract a wounded cop trapped by Taliban militants on the outskirts of Kandahar. Danish Siddiqui, along with his colleague Adnan Abidi, became the first Indian to win the 2018 Pulitzer Prize for Feature Photography for documenting the Rohingya refugee crisis.
DISCLAIMER: The author is solely responsible for the views expressed in this article. The author carries the responsibility for citing and/or licensing of images utilized within the text.