Reasons behind corruption in banking sector, steps taken by non-Gandhi govts to curb it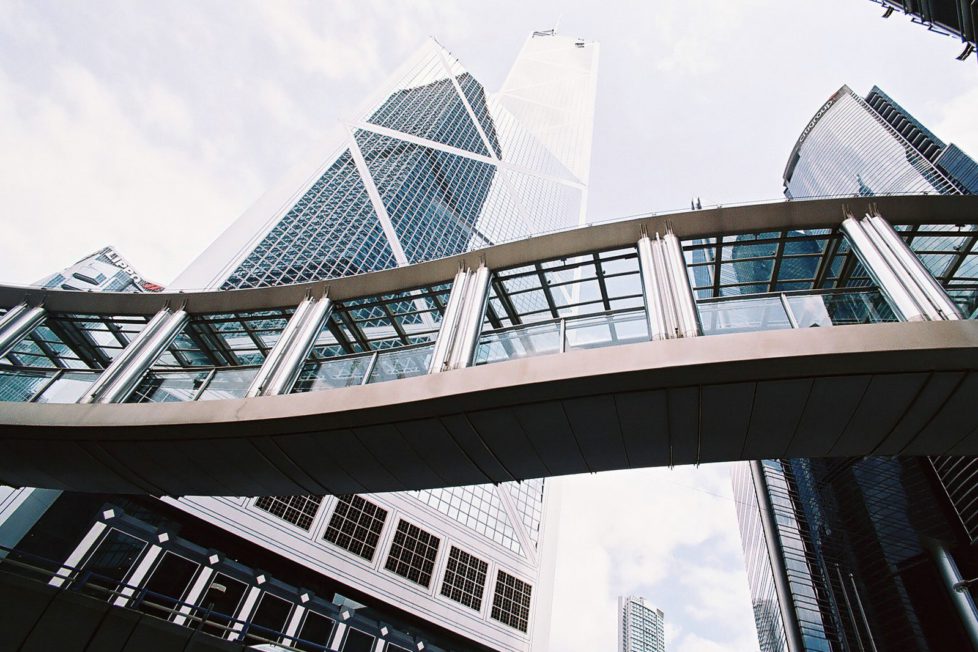 The Gandhi dynasty strongly believes in communist principle of "Government Ownership of all means of production".
In the year 1955 the Imperial Bank of India underwent nationalization and later it was named as the State Bank of India which, in the present time, is the largest bank of the Public sector.
It was in the year 1969, when 14 of most major commercial banks functioning in India underwent nationalization and then in the year 1980 another 6 banks were nationalized which enhanced the total number to 20.
Lets understand why so there is so much corruption in banking sector and what the PMs who came to power after the Gandhi dynasts do to control the corruption.
As it happens in communist countries: Govt ownership = ownership of the ruling party. Ownership of the ruling party = Ownership of the Party head. So in nutshell, after bank nationalization, the ownership of the banks literally rested in the hands of the dynasty.
Why the corruption?
It is the job of the Banks to lend. But, the point to note is: there was no law for recovery of loans (in case of default) till 1993. This made it easy for defaulters, who often got loans by bribing, ran away with loans as there was no proper mechanism for recovery of loans.
Till 1990s there were not many private banks. So the Public Sector Banks (PSBs) had monopoly.
In regular companies the voting rights is proportional to the shareholding. For e.g. in RIL if a person X holds 5% shares then (s)he will have 5% voting rights. But in case of PSBs that was not the case. Voting rights of private investors were capped at 1%(in PSBs) and 10%( in private banks) where as the same limitation doesn't apply to the Central Govt. That means that the Govt controlled by the political party can put its own nominees in board of directors easily. And if the the Govt has intention to loot by distributing loans it can easily appoint corrupt people in the board of directors, which was the case always.
After the nationalization of banks, the Banking law prohibited the shareholding to the Govt from going below 51%. This ensured the Central Govt kept its grip firmly on the banking business.
There were numerous PSBs. This made oversight of the Banking regulator i.e. Reserve Bank of India (RBI) on banks tougher.
All are aware of the level of corruption in Cooperative Banks. They were kept out of the purview of the RBI. Due to that the RBI regulations (like certain office bearers should have certain qualifications and certain audit norms) did not apply on Cooperative banks as a result they became source of great loot.
The farm loan waivers were hot beds of corruption where corrupt political workers' loan was waived off. The Govts used to announce loan waivers without paying actual money to Banks. They just issues Bonds (which are worthless pieces of paper) to banks and waived off loans.
What steps have been taken by successive non-Gandhi Govts to stem the rot in banks?
Our legendary PM, Narasimha Rao made it easier for private banks to operate there by increasing competition to PSBs and hence reduced corruption.
Narasimha Rao brought the first law to tackle bad loans. He in this process established Debt Recovery tribunals to make it easier to recover bad loans.
Vajpayee Govt. passed a new law called SARFAESI Act, 2002 which made it easier banks to auction secured assets of defaulters. This became a very powerful tool in hands of banks for dealing with defaulters.
The steps taken by UPA Govt (Pranab Mukherjee) are also appreciable. Banking laws were amended to increase the voting rights from 1% to 10% in PSBs and 10% to 26% in private sector banks. Due to this the corrupt in Govt. will find it difficult to influence decision making in banks (especially appointment of directors).
Pranab Mukherjee also passed a new Companies Act, 2013 which added a provision for establishment of National Company Law Tribunals (NCLT) for dealing with company matters (including loan defaults). Probably, this may have been one of the reasons why he was thrown out of politics.
The Modi Govt brought in a proper law for dealing with Insolvency. The Insolvency and Bankruptcy code, 2016 (IBC) provided an elaborate framework for dealing with Bankruptcy. This has made it tough for people to take loans and go away. We see that many big companies like Essar Steel and Bhushan Steel etc. have gotten auctioned off under the new law.
The Modi Govt has also established many NCLT benches to deal with such insolvencies.
The cooperative banks have been brought under RBI. We therefore see RBI has started imposing fines and other form of punishments on cooperative Banks and it corrupt officials.
Many small PSBs have been Merged with bigger ones. With less number of banks it will easier for RBI for regulatory oversight.
Laws for curbing black Money (like Benami Properties Act, black Money act, PMLA etc.) have been brought to punish the money launderers. Rana Kapoor (who has purchased Priyanka Gandhi's painting for few crores) had  been jailed under these laws.
Reserve Bank of India changed rules to make farm loan waivers impossible. It mandated Govts to pay actual money for the farm loans before they were waived. Earlier they waived off loans by giving bonds (which are worthless pieces of papers) to banks. That's why we don't hear about farm loan waives in election manifesto now-a-days.
What more should be done?
A few more steps will clean the banking sector in total.
Increase the cap on voting rights of private investors in PSBs and Private from 10%, 26% respectively to 51%. This will democratize the management of affairs in Banks.
Privatize or Merge the remaining small PSBs.
Change the Banking law to allow the shareholding of Govt. in PSBs go below 51%.
DISCLAIMER: The author is solely responsible for the views expressed in this article. The author carries the responsibility for citing and/or licensing of images utilized within the text.