"They are not after Kapil Mishra's Hindu Ecosystem.they are after Hindus "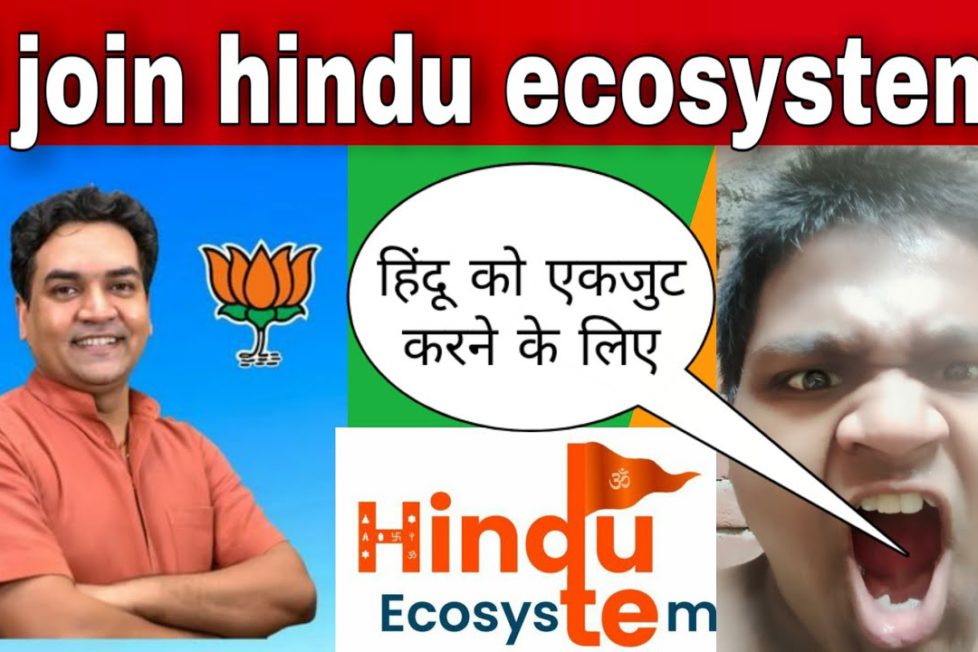 No one who does good work will ever come to a bad end, either here or in the world to come.
Hindu Ecosystem was launched with sole aim to work on ground and on social media and in courts for the Dharma and for each other.The idea of Hindu ekta, hardwired into the RSS, was always implicitly about Hindu society closing ranks against so-called external threats, most often characterised as Islamic invaders but also Christian missionaries.
Why Hindu Ecosystem under the scanner of Anti-nationals?
Yesterday congress Ace leader Digvijaya Singh accused BJP leader Kapil Mishra of instigating communal hatred among Hindus against Muslims Sikhs and Christians and questioned Delhi Police silence on the issue. The Congress leader also asked Delhi Police Commissioner SN Shrivastava to look into 'Hindu Ecosystem Tool Kit'. Supporting Hindus is a crime or standing for the rights is often labeled as communal because Secularism Umbrella is only restricted for minorities.
Uplifting Hindu families comes under punishable offence ?
Government has always ignored the interest of Hindus in India and that is evident from the Hindus exodus from valley,Hindus lynched in various parts of country and no monetary assistance provided to bereaved family when it was mostly needed. HINDUS have become refugees in their own country and this is the harsh reality which everybody has ignored for long.
What Was in the toolkit of Hindu Ecosystem?
Ghar wapsi – Congress Men want police to investigate on this line. In Southern Part of India,Missionaries are on rampant scale converting Poor Hindus to Christians and various organizations have expressed their concern over this matter but due to political patronage these Missionaries enjoy and get away from the ordeal of law but getting Hindus back to their religion is a dubious act.
Gauraksha- Thirty-three million demi-gods reside in mother cow (gau mata).Cow is our mother. The atmosphere of a house where there is a cow is very pure. Since all the demi-gods are present in a cow, we do not consider a cow as an ordinary animal; this is part of Hindu culture and protecting our Mother from evil is also now under scanner
Fight against love Jihad- Many Hindu girls have fell to the prey and lost their life because Muslim men to marry women from other religions so that they can convert them to Islam. Protecting our Sisters/daughter is also not the right of Hindu? Nikita Toma Incident is still fresh in everybody mind.
Independent media house Newslaundry infiltrated Telegram groups of the Kapil Mishra's online network to see how it operates. The news report claimed to exposed the BJP's hate-factory which constantly churns out communal venom against minority communities. If The above points of toolkit can incite communal violence in the country then the agencies have sole right to scrutinize the group.
Toolkit for Toolkit,after Disha Ravi entire lutyens media are in jeopardizing situations because Delhi Police is an inch Closer to reveal the mastermind of the 26th January incident in national capital.BJP leader Kapil Mishra has always been a scapegoat for these anti-India Gang as he has been a blue-eyed person for them since last Delhi Riots Recently Kapil Mishra has raised a whopping ₹1 crore for Late Bajrang Dal Member Rinku Sharma who was brutally murdered by bunch of muslims on 11th February 2021.They are not after Kapil Mishra,they are after Hindus.
DISCLAIMER: The author is solely responsible for the views expressed in this article. The author carries the responsibility for citing and/or licensing of images utilized within the text.