Time to expose pakistani Sleeper cells in Indian Media and Politics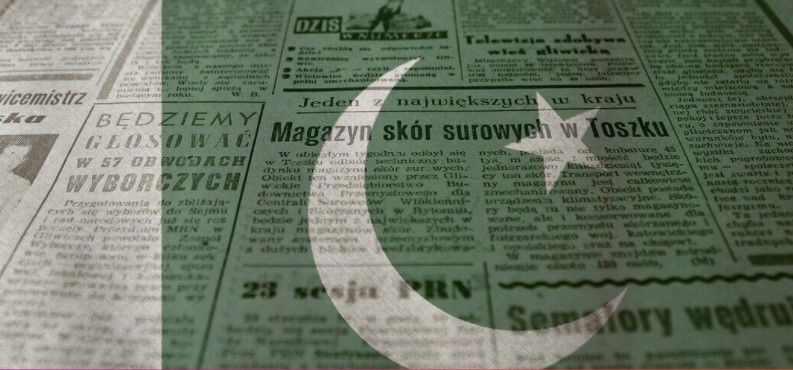 It goes from bizarre to absurd. Imran or 'Im-the-Dim' is losing his marbles. After his 8PM snorting session, he goes on twitter and blurts whatever comes out of his drooling mouth. This is sad state of affairs for an Islamic nation founded on the basis of Islam, religion which prohibits drinking and smoking. What's even more bizarre is that Rahul's congress, NDTV, The Wire, Mojo, BBC have started barking in tune with mad Imran Khan. It's very clear for everyone where is the Pakistani sleeper cells are hiding inside India. In his recent tirade against Arnab Goswami, Im-the-Dim has hit a new low. But to our surprise, certain media houses and Congress are working overtime for Imran Khan to create an impression against Arnab in order to corner Indian Government. If this is not high treason, what is?
Usual Tukde Tukde suspects like Rubbish Kumar, Arfa Sherwani, Saba Naqvi, Randeep Surjewala, Rajdeep Sardesai have gone after Arnab like hungry wolves go after meat. And who is throwing meat at them – Imran Khan. Is this what has been happening all along? Were they taking their orders from Pakistan all along. Sounds very far fetched but bear with me…
After Surgical Strike – Pakistan said strikes were fake. Rahul Gandhi, NDTV, AAP, The Wire, Mojo, BBC, JNU, etc. amplified Pakistan's voice to an absurd decibel level. They questioned Indian Army and asked for proof. Collusion??
After Pulwama, Pakistan insinuated that Indian agencies were behind it. Rahul Gandhi, NDTV, AAP, The Wire, Mojo, BBC, JNU agreed with Pak blindly. Questions were raised on NIA, CBI, Army to buttress Pakistani claims. Does that not sound like collusion to you?
Post 26/11 Pakistanis came up with a 'RSS hand it Mumbai attack' theory. Who supported and amplified that theory within India – Digvijay Singh of Vadra congress! NDTV carried the story prominently.
Pakistan claimed only crows were killed in Balakot strike. Guess who questioned Indian Air Force claims – Congress, NDTV, The Wire, Mojo, News Laundry, AAP, Urban Naxals and JNU. Digvijay Singh came out and said government should produce proof like America did when it killed Osama Bin laden 'Sahab.'
Revocation of article 370 in Kashmir was the turning point when all anti India forces colluding with Pakistan were exposed thoroughly. Congress, NDTV, The Wire, Mojo, News Laundry, Gupkar Gang, JNU Tukde Tukde Gang and Urban Jihadis all came out in full force to oppose removal of article 370. Concluding proof of this sickening collusion between Pakistan and 'Pakistan Inside India'. Sad but true!!
I am not sure if we should ever be surprised by this phenomenon when it rears its ugly head again. These are anti-India force multipliers. We should expect it and device strategy to make them ineffective. It's very clear why congress didn't take any action to avenge Mumbai attacks. They were sleeping with the enemy. When they were caught with their pants down, they requested Pakistan to come with an alibi. Pakistan gave them saffron terror bogy and they ran with it. Mani Shankar Aiyer going to Pakistan and asking for removal of Modi is just another proof of this collusion. We have enough proof on open platforms to peice this together and deduce our own conclusions.
Food for thought is – Why should NIA not investigate and prosecute these Pakistani ISI sleeper cells hiding in plain sight among the Media and Political Parties in India? They are no less dangerous than the terrorists who go out with a gun and kill people on behalf of ISI.
DISCLAIMER: The author is solely responsible for the views expressed in this article. The author carries the responsibility for citing and/or licensing of images utilized within the text.