TM Krishna, A Controversial Music Genius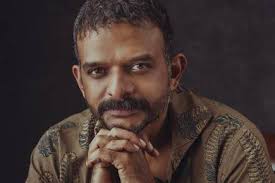 At the outset I want to confess that, I rate vidwan Thodur Madabhushi Krishna aka T M Krishna as among top performers of Carnatic Music and is a fan of his signing for last 5-6 years. He is very unique not only in sense of his singing style but also in his outspokenness and social consciousness. He has numerous experiments to his credit which proves activist side of his personality. For example Poramboke video, Jugalbandhi with Jogappas, Kutcheri at Afghan Church and Shaheenbagh performance, Art Healing are some as reference.
Don't forget, He is very conservative in his approach towards Music and is a serious customer when it comes to practice of Carnatic vocal singing. His spotless devotion towards the stalwarts and vaggeyakaras is legendary. One has to hear his rendition of Jayendra Saraswathi Swami's Karunarasa or his numerous renditions on Paramacharya to understand his complex personality which often sounds like a "Urban Naxal" when we have very narrow reading of his personality.
I have a feeling that his very outspoken activist mindset, his Magsaysay award legacy, Brahmin guilt and his somewhat pro left views are due to his privileged upbringing in a business family which is different from background of a typical Carnatic Musician. His views on legendary MS, Criticism of Brahmin dominance in Music, his boycott of December Music Season  and his opinion about women musicians, his experiments and efforts to modernise to the standard kacheri format and his opinion about bringing fresh thoughts in a system which is known for conservatism is worth a discussion. Don't forget that everything is not hunky dory in Chennai Music Circles and the #METOO accusations on leading Carnatic music stalwarts, and TMK stand offers a whiff of fresh air.
I always wonder why a thinker and a prolific writer ( Southern Music – The Carnatic Story, Sebstian and sons etc.,)  in him could not see the damage done to Carnatic music by the cancel culture perpetuated by anti Hindu left politics in Southern part of India. Unfortunate but the truth is that this music now depends on Tamil and Malayali Brahmin community support for its survival as it provides maximum number of musicians and audience as it no longer is getting the support and patronage of the rulers since 19th century due to a myriad of reasons.
One can not find fault with the issues raised by TMK over the years but I fail to understand why he always choses radical left-wing media and lit fests to voice his opinion when he had access to almost all Mainstream News entities to publish his opinion. The promoters of The Scroll or The Wire types are not his music connoisseurs but often found peddling of controversial topics like "Brahmin Patriarchy", Hindu nationalism and indulge in practicing double standards on almost everything from politics to Religion.
I wish TMK would refrain from mocking the intelligence of his audience who happen to be devout Hindus using external platforms instead of choosing internal platforms to voice his opinions and advice.
It will be a great loss to Carnatic Classical Music if TMK avoids singing in the traditional sabhas as he can contribute more to the music and promote his opinion by remaining as an insider instead of siding with the left which promotes nothing but distrust and anarchy in the garb of liberalism.
Tags : #TMK, #TMKrishna, #Carnatic, #Carnatic Music, #Left, #Lelib, #Ultraleft, #Activism, #Music
DISCLAIMER: The author is solely responsible for the views expressed in this article. The author carries the responsibility for citing and/or licensing of images utilized within the text.