Triple Talak Petitioner, Wins Alimony & Battle Of Honour; Urges Women To Fight For Justice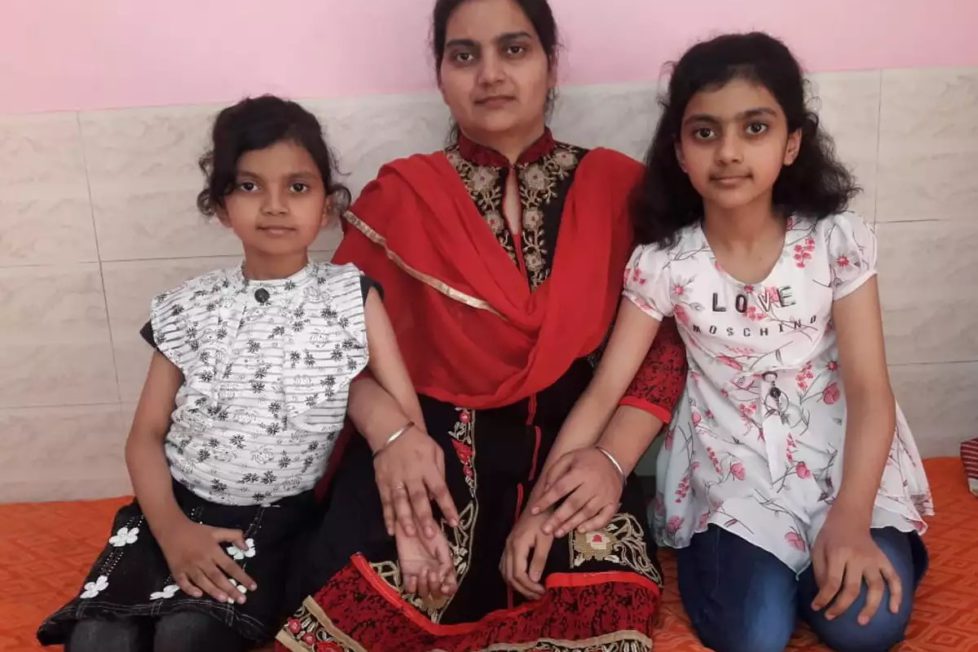 Atiya Sabri, one of the six doughty petitioners who filed plea in the Supreme Court to outlaw Triple Talak, has now another important battle of securing alimony from her husband to help her raise her two daughters. A family court in Saharanpur area of Uttar Pradesh has directed her husband to pay her a monthly maintenance of Rs.21,000 per month to enable her to raise her two minor daughters.
The petition for alimony at the lower court took more than five long years to conclude and while it was pending, Atiya had approached the supreme Court to ban the barbaric medieval age practice of triple talak in August 2017, which is also banned in 22 Islamic countries including the neighbouring Pakistan and Bangladesh.
Atiya was also granted an arrears maintenance of Rs. 13.4 lakh from the time the case was filed more than five years ago. Atiya's troubled marriage was unilaterally and arbitrarily ended by her husband after the birth of her second daughter.
According to her, she was forced out of her matrimonial house by her husband and in-laws for giving birth to a second girl child in 2015. She also complained that they demanded Rs. 20 lakh dowry from her.
Atiya got married to her husband, Wajid Ali on 24th March, 2012 and was given an instant Triple Talak on 2nd November, 2015 through a letter written with the words Talak written thrice in Hindi. After which she approached the Saharanpur court on 24th November 2015 for maintenance and alimony.
Aitya spoke to the Times Of India and called it a "victory of honour". She reportedly said that more than money it was a victory of her honour "mera samman". She was confident that she would be able to raise her daughters in a decent manner with the money. She was thankful to God that even though she went through immense pain, she has been a vehicle to fight the social evil of Triple Talak law and now win the alimony case. She said that this success should invigorate many other women similarly placed in her community facing matrimonial harassment to come forward and fight for justice.
She also raised a pertinent issue which was also raised in the Supreme Court, that when a Muslim marriage takes place with the consent of both parties, why is it that only men are given the rights to dissolve the marriage unilaterally? She also asked why does a woman have no say in the dissolution of marriage. She stressed that women should have equal rights in divorce too.
Pertinently, Muslim marriage and divorce laws should be reformed in such a manner that divorces are granted only by the courts and not unilaterally declared by husbands orally or by writing according to their whims and fancies. Activist advocate Ashwini Upadhyay has filed a petition in the Supreme Court to ban all unilateral divorces by Muslim husbands and making it mandatory for couples to approach courts like Hindus, Sikhs, Buddhists, Jains, Parsis and Christians of the country to get divorce and not by the unconstitutional and discriminatory Shariat Laws.
News input and image source: Times of India
DISCLAIMER: The author is solely responsible for the views expressed in this article. The author carries the responsibility for citing and/or licensing of images utilized within the text.