Uprooting BJP is a bad idea, no need for a political front…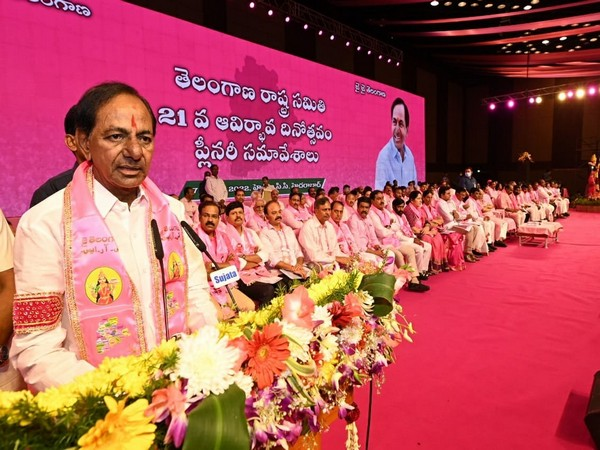 Telangana Rashtra Samithi (TRS) chief K Chandrasekhar Rao, who is spearheading the formation of a non-Congress party against the Bharatiya Janata Party (BJP), has suddenly changed his tone. Till now he was telling the need of a third front to remove BJP, but now suddenly his revenge statement came out on Wednesday. He said the country needed an alternative agenda, not political fronts. This is the reason why he said no to the idea of ​​'removing' the BJP-led central government by the leaders of the communist parties. Rao made these remarks at a program organized on the 21st foundation day of Telangana Rashtra Samithi (TRS). He said that the motive should not be to bring down any party.
Telangana Chief Minister KCR said a "new political force" should emerge in which TRS is ready to play a vital role for the development of the nation. Rao said Telangana has emerged as an example for other states, though the state needs to achieve much more than this.
'People's welfare is more important' – K Chandrashekhar Rao put an end to speculation about announcing a political front. Rao claimed that he was against the idea of ​​uprooting any party from power to form the government. "I think the welfare of the people is more important than removing any party from power," he said.
'Said sorry to Communist Party' – KCR said that many people are waiting that KCR will announce a political front or any other front. "Communist party leaders met me a few months back and called upon everyone to fight unitedly to overthrow the NDA government," he said. I told him it was a bad idea and should not come together for it. TRS President said that it should not be our job that who should be made PM or someone should be removed. The people must win outright.
Let us tell you that Mamta Banerjee won the West Bengal elections with a huge margin . After this victory, Mamta Banerjee started feeling that she can become an alternative at the Centre. Many opposition leaders also believed that Mamta Banerjee can now be against the BJP at the Center. Mamta Banerjee started the initiative to form a non-Congress Third Front.
Mamta Banerjee visited many states including Uttar Pradesh and invited parties to be part of the Third Front. Meanwhile, in the assembly elections held in five states, Mamata Banerjee's party Trinamool Congress got in bad shape, and she sat down with the dream of forming a non-Congress third front.
Mamta left the command, KCR took over the command of forming a non-Congress third front after Mamta Banerjee calmed down. A few days ago, Telangana Chief Minister K Chandrashekhar Rao met many senior opposition leaders including Uddhav Thackeray to organize the opposition parties in the country. He had asked all the leaders to unite against the BJP. KCR also engaged his daughter's poem in this work and now suddenly this shocking statement of his has come to the fore.
DISCLAIMER: The author is solely responsible for the views expressed in this article. The author carries the responsibility for citing and/or licensing of images utilized within the text.