Vadodara school wanted to take students to a mosque trip during Jumma, cancels after backlash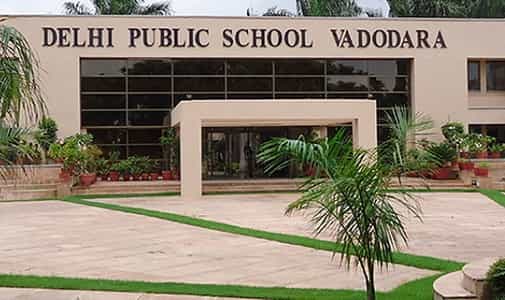 Days after the Kanpur incident in which the school was found making students forcefully read kalma, another incident from Gujarat has gathered attention, where the administration of a well-known school planned to take students on a trip to a mosque on the day of the Jumma.
Kindergarten students at Delhi Public School in Vadodara's Kalali had a field excursion to a mosque planned. However, following protests, the same has now been canceled. After the parents of the students raised concerns about the field trip, Bajrang Dal activists protested against it.
According to a story in the Indian Express, the pupils had previously visited a temple. The report also quotes an unknown parent who "did not perceive anything improper with the mosque tour." The unnamed parent allegedly said that all parents had given their OK for bringing their kids to a mosque, according to the report.
The parents called Bajrang Dal members at the school and expressed disappointment that their child was attending mosque to learn about places of worship.
While speaking to Indian Express, a parent said that her daughter was eager to go to the mosque because they had been talking to her about it and she had never gone there.
While speaking to Opindia, VHP coordinator Ketan Trivedi said that the school chose Friday, August 5, for the visit to the mosque and that he believed they wanted the kids to participate in the Jumma namaz. He stated, 'If the school wanted to inspire they could have taken children to hospitals, army camps so that they get inspired to become doctors, soldiers. Why take them to the mosque?
Trivedi added that the VHP had warned the school administration that these kinds of field trips would offend someone's religious sensibilities and that they seemed more like a publicity gimmick than an instructional excursion. He argued that the school should put more emphasis on education than on religion. He said, "Children are the future of the country and take them to places where their minds are developed. Taking them to such religious places you start making them think about religion likes like what Muslims do, and what Christians do. Why not take them to police stations or army camps instead?"
DISCLAIMER: The author is solely responsible for the views expressed in this article. The author carries the responsibility for citing and/or licensing of images utilized within the text.