Vedapatshala To Be Evicted From Tirupparankundram Temple For Criticising HR&CE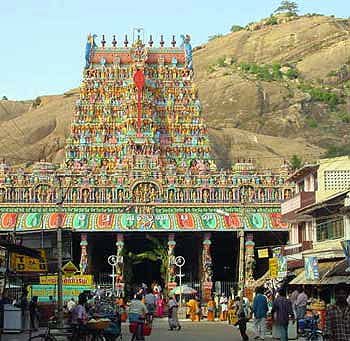 The Hindu Religious & Charitable Endowments Department under the MK Stalin government has made a slew of unwarranted, highly arbitrary and patently illegal interferences in the religious rituals and traditions of Hindu Temples in violation of the Agama Shastras ever since the atheist MK Stalin government came to power in Tamil Nadu.
The DMK government has gone on a spree of singularly demolishing Hindu Temples, including over a century old ones, in Coimbatore and Madurai under the garb of clearing encroachment and development projects leaving untouched illegal Churches, Mosques and Dargahs built right in the middle of busy roads.
In a latest draconian move, the Hindu Religious and Charitable Endowments Department has issued an oral order to evict a Vedapatshala from Tirupparankundram Temple only because the teacher of the Vedapatshala criticised HR&CE in an interview he gave to a newspaper.
Veteran Temple activists and Temple Worshippers Society President, tweeted about the incident stating, "Heard-An HRCE scoundrel has issued "oral orders" to evict Vedapatasala from Tirupparankundram temple because the teacher gave an interview in paper against HRCE corrupt practices. I shall file PIL to evict illegal E.O. from this ancient temple."
TR Ramesh tweeted commenting on the baseless, arbitrary and illegal orders of evicting the Vedapatshala from the Temple and stated that he would file a PIL for the removal of the illegal E.O. From the ancient Temple.
Notably, a majority of the E.Os appointed to the ancient Temples in Tamil Nadu have been done without assigning a reason by taking over Temples from traditional trustees. Pertinently the Eos have been accused of mismanaging temple assets, allowing loot of priceless ancient Murtis, illegal alienation and encroachment of Temple properties.
In this scenario when the position of the Executive Officer itself being questionable, the eviction of Vedapatashala due to whims and fancies of the EO from the ancient Tirupparankundram Temple is not sustainable legally to say the least.
Image source: Twitter
DISCLAIMER: The author is solely responsible for the views expressed in this article. The author carries the responsibility for citing and/or licensing of images utilized within the text.