Vishal Dadlani's head is barren outside as well as inside !!!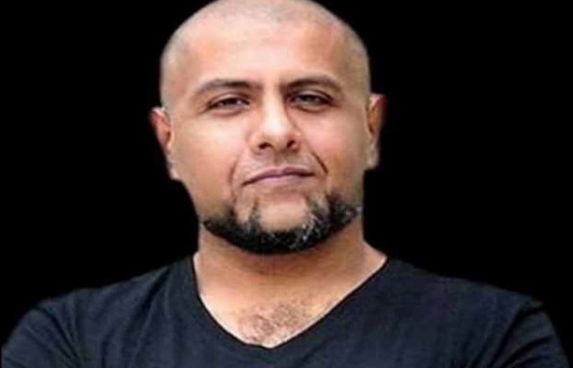 Can an atheist make a statement on behalf of Hindus ? Vishal Dadlani Can !!! Once an atheist has now went up to become the self proclamation voice of Hindus. Vishal Dadlani took to Twitter to write an apology tweet to Indian Muslims on behalf of Hindus.Vishal Dadlani's head is like a barren land, outside as well as inside. When muslim mobs are raising voice and arms against state, Vishal Dadlani is busy writing an apology tweet. And also who gave him the right to write an apology on behalf of all Hindus. It is muslims who should come forward to apologize to Hindus and specially Nupur Sharma.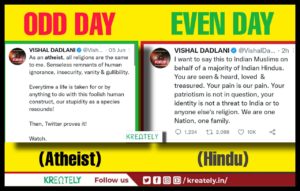 On 10th of June, Hindus saw how their tolerance was crushed under the toes of Islamists. Friday episode was a reminder for Hindus that the process of turning India into Islamic Republic of India has now begun. Violence was unleashed by muslims in various parts of the country. 10th of June was Friday and after the Friday prayers, muslims in various cities came up together to unleash violence upon the Indian State. Stones were pelted on the policemen making many of them injured, Temples were attacked, Ashok Chakra in Tricolour was being replaced by Kalma, Violent slogans calling for the beheading of Nupur Sharma were raised in top of voices. The most horrifying picture was seeing the effigy of Nupur Sharma hanging in the middle of Belagavi Ford Road, Karnataka. It should be clear to all the Hindus living in the Indian state that it was not Nupur Sharma's effigy which was hanged but it was the tolerance of Hindus which was given a death sentence. But instead of standing with Nupur Sharma and speaking against Islamists, Vishal Dadlani choose to point fingers at Hindus for all these mishappenings. Vishal Dadlani is a known Hindu Hater who many a times proved his loyalty to Islamists.
DISCLAIMER: The author is solely responsible for the views expressed in this article. The author carries the responsibility for citing and/or licensing of images utilized within the text.