We'll cut your tongues if you pass unnecessary comments on us: Telangana CM K Chandrashekhar Rao threatens state BJP Leaders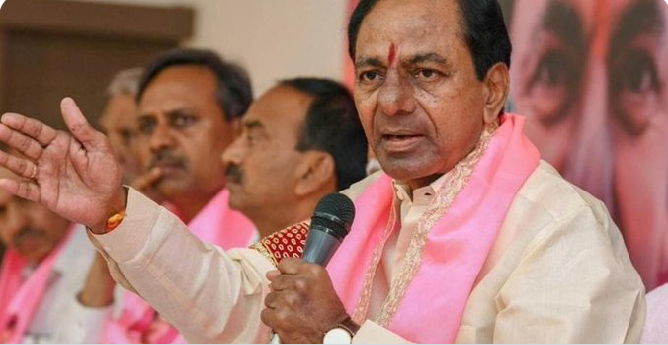 It seems TRS president and the present Chief Minister of Telangana has not been able to digest his defeat in the hands of Bhartiya Janta Party in the elections. The just-concluded Huzurabad by-poll in Telangana, BJP's Eatala Rajender defeated Telangana Rashtra Samiti's (TRS) Gellu Srinivas Yadav. In November last year, in the Dubbaka by-poll also, the BJP had defeated the TRS.
On 7th of November, K Chandrasekhar Rao threatened BJP Chief Bandi Sanjay and other state BJP leaders to 'cut their tongues'. KCR in Hyderabad said "We'll cut your (TS BJP leaders) tongues if you pass unnecessary comments on us. China is attacking us in Arunachal Pradesh but Centre hasn't taken any action". He also attacked BJP and said "Centre has lied on petrol and diesel prices, crude oil prices was 105 US dollars in 2014 and now it is 83 US dollars. BJP lied to public saying that prices of petrol and diesel have increased internationally". He also supported the so called farmer's protest. He said "We will support the farmers who are protesting against 3 farm laws. What has BJP did in the last 7 years? India's GDP is less than Bangladesh, Pakistan and Centre has increased taxes unnecessarily".
But Since he's a so called secular leader, violence incited by him will be given a free pass by the so called secular media. Like Mamta Banerjee, KCR has potential to unleash demons and the flagbearers of human rights will keep their mouths mum.
DISCLAIMER: The author is solely responsible for the views expressed in this article. The author carries the responsibility for citing and/or licensing of images utilized within the text.