What are the different types of T-shirts which every man should have?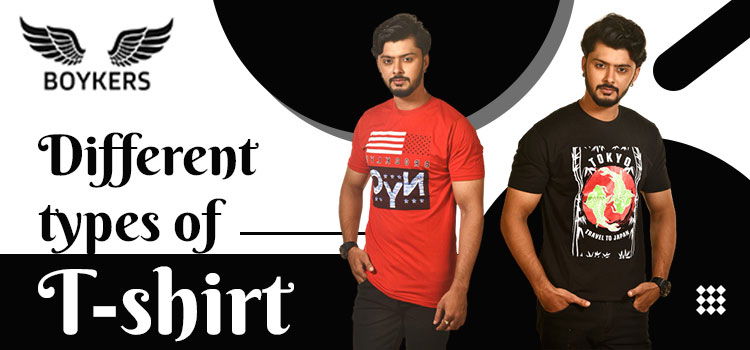 Jeans and T-shirts are some of the best attire to pull off. No doubt men love to wear T-shirts in the form of casual wear. Indeed, styling can be dun when you experiment and you understand what will look best on you. If we talk about the T-shirt then it is one of the staples options to wear.
Even while looking to Buy Polo Tshirt Online it is important that you are careful while making the decision. T-shirts are a comfortable and trendy option to choose from. In this article, we will make you understand the different types of T-shirts which you have to add to your wardrobe.
Polo T-shirt is one of the versatile choices you can opt for format event, golf, get-together, and then even when you are planning to hang out with your friends. If you have a lean body then this is the perfect choice to go for and it will also give the illusion that you have a full upper body.
Henley t-shirt is another collarless version of a polo t-shirt that comes with a buttoning pocket and it is several inches. You can pair it up with chinos, khaki, denim, cargoes, or sweatpants which are best for casual and semi-formal occasions.
A V-neck t-shirt is something which every man should have in their wardrobe. This is best to have a casual and formal look. If you are someone who likes to show off their abs and biceps then the body-hugging V-neck shirt is the best choice to pull off.
With the striped T-shirt, it is one of those options which you need to have in our wardrobe. One of the best choices to have a classic look and it looks best with every style. You can have vertical or horizontal stripes t-shirt which you can have with jeans or shorts and it will look best for the night out. It is best to have it with a crew neck, scoop neck, and V-necks.
A graphic t-shirt is the best choice to have in the wardrobe. Moreover, it is an extremely versatile option to go for. You can choose anything like patterns, bold prints, slogans, images, or stylistic representations.
Pocket tees are another choice to go for. It can be plain or printed with small pockets over the left breast. Although, the pocket is merely for the style statement and in the plan t-shirt it is only there to add the style. You can pair it with jeans or even when you are having a casual day at your home.
Hooded T-shirts are becoming a popular option for those who want something minimal, clean. In addition, it is one of the timeless options which is going to stay in fashion for a long time. You can mix and match with anything of your choice and it will look the best on any occasion.
DISCLAIMER: The author is solely responsible for the views expressed in this article. The author carries the responsibility for citing and/or licensing of images utilized within the text.