What has Narendra Modi done for Farmers after becoming PM?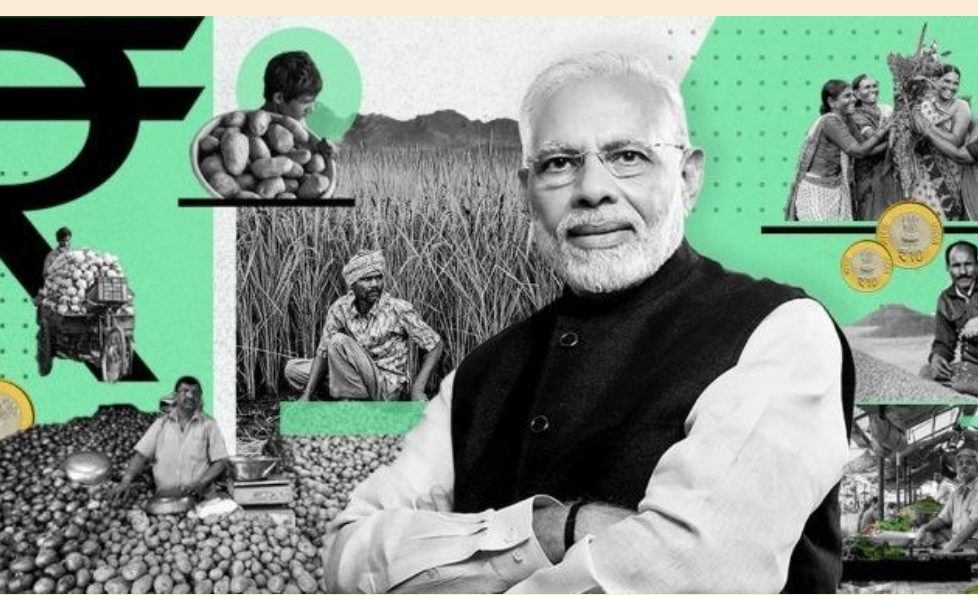 There is no doubt that PM Narendra Modi has done an amazing job for farmers after becoming prime minister. Modi government has started many schemes which are helping farmers directly or indirectly in increasing their income. Some of the scheme are:-
1. PM Kisan Scheme
Under this scheme, an amount of 6000 is transferred to the farmer's bank account in 3 instalments since 2018. Till today farmers got 7 instalments of 2000. This scheme is a game-changer for the enhancing farmer's livelihood. This amount helps small farmers to buy fertilizers and seeds.
2. Pradhan mantri krishi sinchai yojana (PMKSY)
Many people didn't know about this scheme but this is one of the most hit schemes of this government. This scheme was launched in 2015. This scheme was started with the vision of extending the coverage of irrigation facilities across the country. Under this scheme, 80% subsidy is provided to general farmers, while small and micro farmers are given subsidy up to 90%.
For getting subsidies farmers need purchases the sprinkler pipe from the registered firm, and then farmers have to submit along with the bill to the office. When the application is approved, farmers are given 80 to 90 per cent subsidy on the cost. This help farmers to develop a better irrigation system at minimum cost.
3. Higher MSP
The price of every crop has been increased ever since Narendra Modi come to power. MSP of some crops is double as compared to Manmohan Singh government.
MSP of different crops under Congress government:-
Paddy- 1345
Wheat- 1400
Jowar- 1530
Bajra- 1250
Maize- 1310
Ragi- 1550
MSP of different crops under Narendra Modi government:-
Paddy- 1888
Wheat- 1975
Jowar- 2640
Bajra- 2150
Maize- 1850
Ragi- 3295
Here is the detailed list of MSP of different crops since 2014. You can easily found most of the crops MSP has been increased as compared to 2014.
More than these three points or scheme some other scheme like Soil Health Card Scheme which is for determining the examining the condition of the soil and which types of fertilizers soil required. .
Availability of neam coated urea at the time when farmers want. Everyone knows how much difficulties farmers face earlier when they went to buy urea. Shortage of fertilizer we're normal at that time.
Some more schemes like Fasal Bima Yojana, Kisan Train, Mega Food Parks helping farmers to increase their income and double their income till 2022.
DISCLAIMER: The author is solely responsible for the views expressed in this article. The author carries the responsibility for citing and/or licensing of images utilized within the text.