What is PFI, whose bases are being raided by NIA?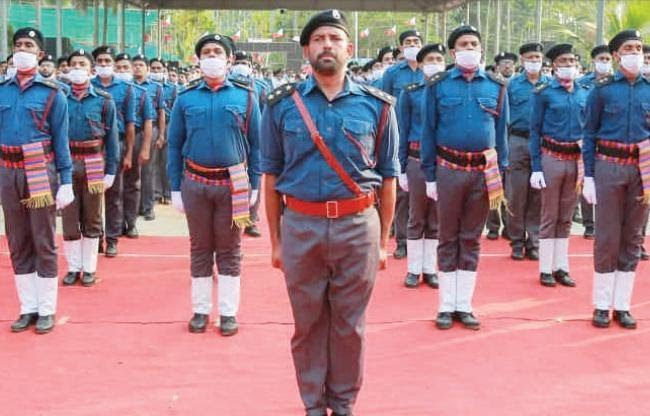 The National Investigation Agency (NIA) is conducting raids across the country. These raids are being done on people and places associated with PFI i.e. Popular Front of India. NIA is conducting raids in 11 states of the country. So far 106 people associated with PFI have also been arrested.
The NIA has so far arrested the highest number of 22 people from Kerala. Whereas, 20-20 people have been arrested from Maharashtra and Karnataka. Apart from these, 10 people have been arrested from Tamil Nadu, 9 from Assam, 8 from Uttar Pradesh, 5 from Andhra Pradesh, 4 from Madhya Pradesh, 3 each from Puducherry and Delhi and 2 from Rajasthan. The NIA has also arrested PFI National President OMS Salam and Delhi President Parvez Ahmed.
Officials told the news agency that raids are being conducted on terror funding, training camps and people who instigate people to join the organization.
There was a conspiracy to establish Ghazwa-e-Hind in Phulwari Sharif of Patna. In this case, the NIA had recently raided. In Nizamabad, Telangana, PFI was giving training to operate weapons in the name of karate training. In this case also the NIA had raided. Apart from this, the PFI connection also came to the fore in the Hijab controversy of Karnataka and the murder of Praveen Nettru in Karnataka itself.
Sources say that people associated with PFI were also involved in the protests against the Citizenship Amendment Act (CAA). But what is this PFI? In how many states is it active? What works? know…
What is PFI?
The Popular Front of India was formed on 22 November 2006 by the amalgamation of three Muslim organizations. Among them came the National Democratic Front of Kerala, Karnataka Forum for Dignity and Manita Neeti Pasarai of Tamil Nadu. PFI describes itself as a non-profit organization.
The organization does not give information about the number of members in PFI. However, it claims that it has units in 20 states. Initially, the headquarters of PFI was in Kozhikode, Kerala, but later it was shifted to Delhi. OMA Salam is its President and EM Abdul Rahiman as Vice President.
PFI also has its own uniform. Every year on August 15, PFI organizes the Freedom Parade. In 2013, the Kerala government banned this parade. That is because the uniform of PFI has stars and emblems like the uniform of the police.
Name also came in the murder of BJP leader
BJP Yuva Morcha district secretary Praveen Nettaru was murdered in Karnataka's Dakshina Kannada district on July 26. When Praveen was returning home after closing his shop, at around 9 pm, the miscreants attacked him with a sharp weapon. It was revealed in the investigation that Praveen had shared a post in support of Kanhaiyalal of Udaipur. That's why he was attacked. The NIA also conducted raids in this case. There are also allegations of PFI being linked in Praveen's murder.
PFI and controversies
If PFI is called another name of dispute, then it will not be wrong. PFI workers are facing charges ranging from connections to terrorist organizations to murders. In 2012, the Kerala government told the High Court that the PFI has a direct connection with 27 murder cases. Most of these cases were related to the killing of RSS and CPM workers.
In July 2012, a student Sachin Gopal in Kannur and ABVP leader Vishal in Chengannur were attacked with a knife. PFI was accused of this attack. Later both Gopal and Vishal died. In 2010, there were allegations of connection of PFI with SIMI. He had a reason too. Actually, at that time the chairman of PFI was Abdul Rehman, who had been the national secretary of SIMI. Whereas, Abdul Hameed, the state secretary of PFI, was once the secretary of SIMI. Most of the PFI leaders at that time were once SIMI members. However, PFI has often denied the allegations of connection to SIMI.
In 2012, the Kerala government told the High Court that PFI was nothing but a new form of the banned organization Students Islamic Movement of India (SIMI). There have also been allegations of PFI workers having links with terrorist organizations like Al Qaeda and Taliban. However, PFI describes itself as an organization fighting for the cause of Dalits and Muslims.
In April 2013, Kerala Police raided Narath in Coonoor and arrested 21 PFI activists. In the raid, the police had recovered two country-made bombs, a sword, raw material for making bombs and some pamphlets. However, PFI had claimed that this case has been done to malign the image of the organization. Later the investigation of this case was handed over to the NIA.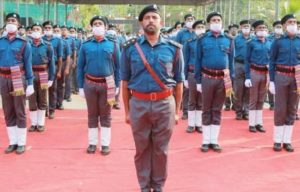 Campaign launched against North Indians
In July-August 2012, there were terrible riots in Assam. These riots took place between the local Bodo community and Muslims. After these riots, the campaign against North Indians started in South India. Under this, thousands of messages were sent against North Indians. The result was that North Indians living in South India had to move from some areas. There were allegations that these messages were sent by Harkat-ul-Jihad-al-Islami (HuJI) and PFI. However, PFI says that it has not been revealed in any investigation that these messages were sent by his organization and HuJI.
According to reports, on August 13, 2012, more than 60 million messages were sent in a day. 30% of these messages came from Pakistan. It is also called SMS Campaign. Its purpose was to create fear among the North Indians and drive them away. More than 30 thousand North Indians had returned from Bangalore alone in three days.
Even in January 2020, when there were protests and violence against the Citizenship Amendment Act (CAA) across the country, then Law Minister Ravi Shankar Prasad claimed the role of PFI in it. However, the PFI had rejected his involvement in these demonstrations.
However, PFI general secretary Anees Ahmed had said that his organization works in a legal and democratic manner.
Accused of inciting violence
Last year in March 2021, UP STF searched the office of PFI located in Shaheen Bagh. Before this, once more PFI office has been searched. The ED is probing alleged money laundering by the PFI and its role in the Delhi and UP riots over the controversial Citizenship Amendment Act (CAA).
Making India an Islamic State
PFI has often been accused of conversion, but it denies it. However, in the 2017 India Today sting operation, Ahmed Sharif, one of the founding members of the PFI, confessed that his aim was to make India an Islamic State.
When Sharif was asked whether the hidden motive of PFI and Satya Sarani (organization of PFI) is to make India an Islamic State? So on this he said, 'The whole world. Why only India? After making India an Islamic State, we will go to other countries.
Where does the money for PFI come from?
In this sting operation, Sharif had also confessed that he had received funding of Rs 10 lakh in 5 years from Middle East countries. Sharif had confessed that PFI and Satya Sarani were funded by more than Rs 10 lakh from Middle East countries and this money came to him through hawala.
In February 2021, the UP Police Task Force claimed that the PFI is funded by intelligence agencies of other countries. However, he did not name those countries.
Earlier in January 2020, the Enforcement Directorate (ED) had also claimed after investigation that between 4 December 2019 and 6 January 2020, Rs 1.04 crore had come in 10 accounts linked to PFI. During this period, PFI had withdrawn Rs 1.34 crore from its accounts. After January 6, the protests against CAA intensified.
DISCLAIMER: The author is solely responsible for the views expressed in this article. The author carries the responsibility for citing and/or licensing of images utilized within the text.